Immerse yourself in the study of Native American history, law and culture, with options to work on topics ranging from indigenous food systems to tribal government to fine art.
Native American Studies – Master of Arts (M.A.), Graduate Certificate
Candidates in the Native American Studies graduate program at Montana State are able to study a diverse array of interdisciplinary subjects surrounding indigenous history and issues, as well as contribute to MSU's vibrant Native American community. Students focus on subjects such as history, cultural theory and methodology, anthropology, Native food systems, federal Indian law and policy, gender studies, literature and art, film studies, tribal government, higher education, geography and Native sciences and land resources and environmental studies. At the conclusion of their program, candidates pursue either a professional project or a thesis depending on their professional goals.
The Native American Studies graduate program has two degree options: a Master of Arts (M.A.) and a Graduate Certificate. Cultural Commitment
Montana State is one of only a few universities to offer a graduate program in Native American Studies that is housed within a dedicated Native American Studies department and located in a university community with a large, active Native population.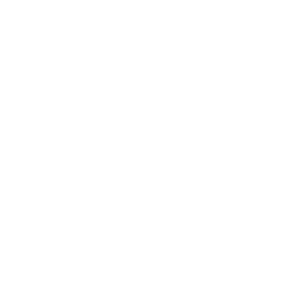 Native American Hall
Coming Fall 2021, American Indian Hall will serve as a home to Montana State'sNative American community as well as a bridge between American Indian culture and other cultures on campus. Home Away From Home
The Department of Native American Studies is committed to supporting opportunities for community building, collaborative scholarship and providing a home at Montana State for both Native students and their allies.
Fund Your Education
The Graduate School at Montana State is dedicated to helping students secure funding during their time at MSU. Some resources the Native American Studies department and Graduate School offer includes:
Within the Native American Studies department, the primary forms of financial support available are teaching assistantships and research assistantships, which are awarded on a competitive basis. Assistantships include a stipend and/or tuition waiver.
Distance Learning
Montana State University's online graduate certificate in Native American Studies is the first program of its kind. From locations throughout the world, online students can share experiences, ideas and knowledge to create an exciting and interactive learning environment.
The online certificate in Native American Studies can help prepare students for careers working with Native American populations and help lay the foundation for further graduate studies. Courses cover current and historical aspects of Native American art, law, culture and contemporary issues. Students will gain a deeper insight into the American Indians of Montana, the region and the nation.
Admissions Requirements
Note: no GRE Required.
Each program within the Graduate School at Montana State has its own particular requirements for admission, and the Native American Studies program is not different. To ensure that you start your application on the right foot, please review the admissions requirements for the Native American Studies program. This includes any additional deadlines that the College of Letters & Science may have aside from the Graduate School, which does practice rolling admissions.