Click here to view the full ceremony speeches.

American Indian Hall at a glance


Student commons with kitchen, childcare area, computer room and more

Three classrooms with space for 140 students in total

Academic collaboration and study spaces

Drum room and ceremonial space
Dedicated spaces for gatherings, events and lectures
Intricate exterior site that includes an interpretive garden for education on native plants and their uses
A mural by Wyoming artist Robert Martinez, Northern Arapaho, depicts a Native nurse in this colorful rendering inside MSU's American Indian Hall.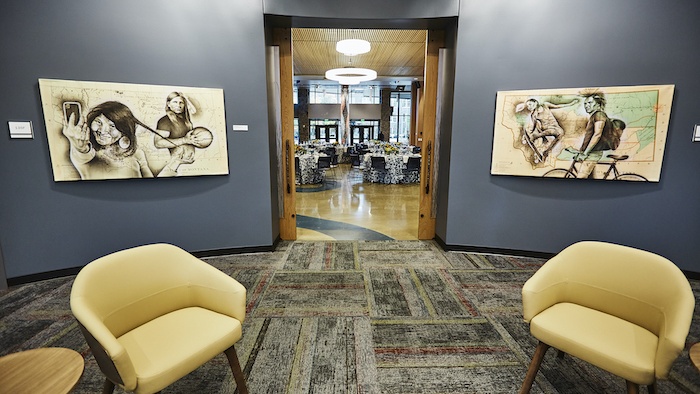 American Indian Hall's Great Hall is framed by the doors of the building's student commons. The commons provide a space for students to study, collaborate, and build community.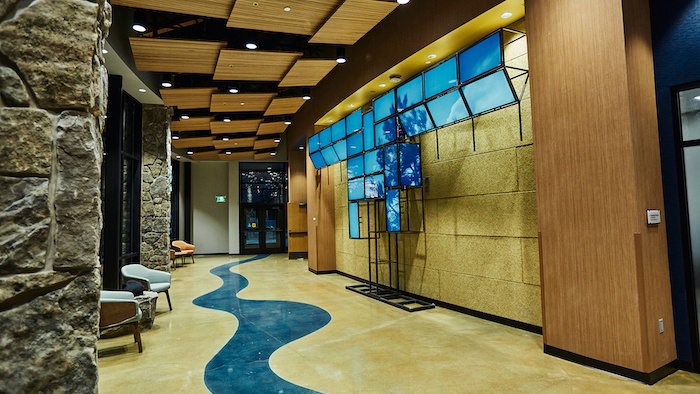 An art installation by Billings artist Bently Spang, Northern Cheyenne, welcomes students and visitors inside MSU's American Indian Hall. The installation features video screens formed into the shape of a Northern Plains war shirt.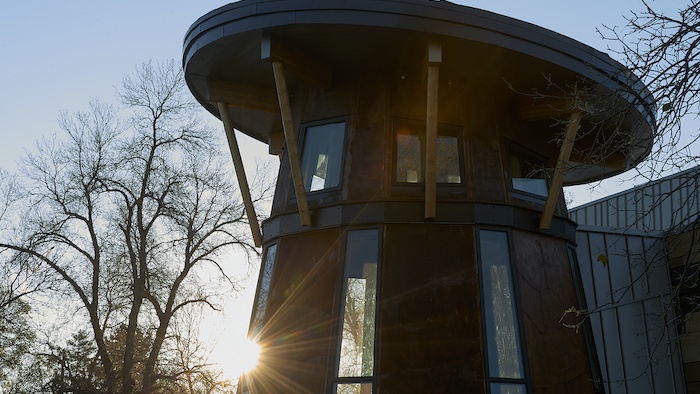 The sun rises from the east beyond the exterior of American Indian Hall's drum room. According to Native beliefs, the East is associated with enlightenment and new beginnings.