Discover various academic ways of seeing the world, receive advising help from a team of knowledgeable advisors and explore a variety of course paths without the pressure of immediately declaring a major.
University Studies
In University Studies at Montana State, students explore their academic options before declaring a major while making progress toward their degree. By taking the time to thoughtfully select classes, consider their future paths, and become aware of the various degree programs that fit their goals, students reach a better understanding of what they want to do. These students ultimately choose majors that closely align with their personal strengths, values, and career goals rather than feeling a sense of urgency to make a decision without fully knowing their career options.
In addition to providing an academic home to exploring students, University Studies provides advising support to Pre-Med and Pre-Law students on campus. University Studies also offers first-year coursework to help students transition into college academics and coordinates the National Student Exchange Program.
Academic Advising
University Studies is home to the Academic Advising Center, which handles advising for undeclared first-year and transfer students and those students interested in Pre-Med and Pre-Law. The professional advisors in University Studies are acquainted with all departments on campus as well as the requirements for all majors. University Studies advisors are experts at helping students conduct individual self-assessment in order to discover their personal and academic strengths, interests, and goals.
Transfer Students
University Studies is the initial program of choice for a large number of transfer students. Professional advisors within University Studies help transfer students evaluate previous academic credits and determine how those credits will fulfill requirements across various majors of interest at MSU so students can explore several options simultaneously.
National Student Exchange
For students who wish to spread their wings during their years at MSU, University Studies coordinates the National Student Exchange (NSE) program. NSE allows students to study for up to one year at one of 200+ universities across the United States, Canada, Puerto Rico, Guam and the U.S. Virgin Islands – all while paying MSU tuition.
Pre-University Studies
Some students are provisionally accepted to Montana State and are identified as Pre-University Studies majors. These students take a combination of math, writing, effective academic practices, and/or First-Year Seminar coursework in collaboration with Gallatin College as part of their provisional admission to the University. Top Public University in Montana
According to the Forbes list of America's Top Colleges, Montana State is the No. 1 Public University in the state based on value, post-graduation salary and student experience.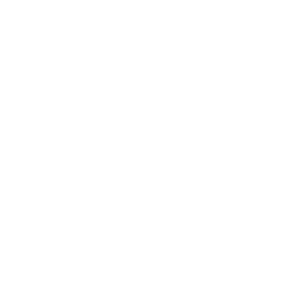 Unique Opportunities
As Montana's premier research institution, Montana State offers unparalleled access to hands-on experiences in research labs, art studios, teaching farms and the surrounding wilderness. Adventure Awaits
Montana State is the No. 1 college in the U.S. for outdoor sports and recreation, with world-class skiing, hiking, biking, fly fishing and close proximity to Yellowstone National Park.
Pre-Law Advising
The Academic Advising Center within University Studies is home to Pre-Law advising at Montana State. The Pre-Law Advising program offers a variety of resources and advising to students who wish to pursue a career in law after their undergraduate degree, including:
One-on-one law school advising
Personal assistance with the application process
Law school information sessions and events
US 140: Introduction to Law and the Legal Profession – a one-credit exploratory course
Pre-Law Club
More information can be found on this page.
First Year Seminar
The First-Year Seminar is a 3-credit course open to students of all majors designed to acclimate students to the college experience. US 101 is a focused, student-directed classroom experience that explores questions of place and identity through a range of texts.

With a cohort of fellow learners and supported by invested instructors and a US 101 Peer Mentor, students explore their role as engaged citizens in their education and in society. By focusing on helping students reach their academic and intellectual potential, US 101 students emerge from the seminar ready for the rest of their Montana State career.
Course Plan
As a University Studies student, you will meet with an academic advisor to discuss which courses will work best for the exploration of your interests. For more details about specific plans of study, consult the official Montana State University course catalog.