University Studies
Until July 6th, most advising services will continue to be provided using distance methods, although limited in-person options may be available. Please see below to determine how to meet with an advisor.
Summer 2021 Call-In available Monday-Friday 10-4. Please call our office to work with a call-in advisor or set up an appointment. 406-994-3532.
Call our office at 406-994-3532 and ask to either:
1. Video Chat through Microsoft Teams. This option allows you and your advisor to share each other's screens. Make sure you are logged into Microsoft Teams on your computer so you don't miss your advisor's call.
2. Phone Call. You will give us your name, number and reason you need to speak with an advisor. We'll give you a call when we're ready for you!
Look up your advisor's name in Degreeworks. Clicking on their name will give you their email address. Email them to see how and when they are available to meet with you. Please keep in mind that adivsor's appointments are limited in the summer so you may find using call-in advising to be the most helpful.
Find My Advisor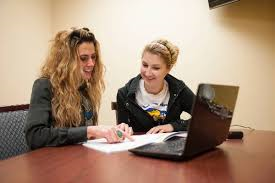 About University Studies