Diane Donnelly, M.Ed.
Director
Diane is the Director of University Studies and the Academic Advising Center. When it comes to cross-campus academic advising and curricular issues, Diane shines. She brings energy, knowledge, and expertise. She enjoys the continual contact with students and the variety of courses and faculty. Diane's undergraduate degree is in English Literature, and she received her MEd in Adult and Higher Education from MSU. Diane also received the 2010 National Academic Advising Association Region 8 Administrator of the Year Award.
Shannon Patterson
Administrative Associate
In her role as the Administrative Associate, Shannon is the first person who greets students when they enter the Advising Center. She has worked at MSU since 2008 and brings with her a familiarity of campus with a background in Financial Aid. Prior to working at MSU Shannon lived in Havre and was the Director of Development for St. Jude Thaddeus School and the Administrator for the Hill County Conservation District. Shannon enjoys spending time with her family, golfing, hiking, skiing, and traveling.
Emily E. Edwards, M.F.A.
Academic Advising Coordinator, Academic Advisor
Emily Edwards is an academic advisor and the Advising Coordinator for the Academic Advising Center. Originally from a small town outside of Pittsburgh, PA, Emily once was an undecided student at Ohio University. After exploring several majors, Emily found her academic niche when she combined her interests of literature and film. From OU, Emily headed to the University of Arizona where she earned an M.F.A. in Creative Writing. Much of her work at MSU over the past eleven years has focused on first-year students and helping them find their path at MSU. When not at work, Emily enjoys reading, watching college and professional sports, camping, cooking, and spending time with her husband.
Deborah Blanchard, M.A.
Interim Seminar Director, Academic Advisor
Deb Blanchard wears a few different hats in the University Studies Dept. as the Interim Director of First Year Seminar, an instructor in US 101US, and an Academic Advisor. Originally from New Hampshire, Deb and her family have made Bozeman their home for more than 25 years. Deb first came to MSU as a non-traditional aged student in 2006 and received both her BA and MA in English from Montana State University. She has taught WRIT 101W for the English Dept. in addition to US 101US and US 102 for University Studies. She is currently ABD in Ph.D. program in Adult and Higher Education at MSU. As a Ronald E. McNair Scholar Alumni, she has an affinity for researching "stuff" and spends a lot of her free time doing just that – for school and for fun.
Sheila Gilbertson M.Ed.
Pre-US, Students-In-Transition and General Advisor
Sheila Gilbertson is an academic advisor and instructor for University Studies. She specializes in helping Students in Transition – those who are wanting to change their major but are unsure of what that new major should be. Sheila also advises Pre-University Studies sutdents - students who are provisiounally accepted to Montana Stat. Originally from Plentywood, Montana, she began her college career as an undeclared, undecided major right here in this very department. She received a BS in Biological Sciences, a minor in Music and a M.Ed. in Adult and Higher Ed Administration, all from MSU. She has worked in various departments across campus, but has found herself right back here where she started. When she isn't working in the Academic Advising Center helping students, Sheila is most likely enjoying photography, music, theatre, or simply being an avid fan of her husband and four children.
Online Appointment Scheduler: https://www.montana.edu/ scheduler/login/student/?fac= 2174
Paige Wyatt, M.S.W.
Pre-Med and General Academic Advisor
Paige Wyatt is an academic advisor working with Pre-Medicine Intake students and undecided, exploring students in University Studies. She is also an instructor for Montana State University. Paige earned her BFA in Modern Dance from the University of Utah and her MSW from San José State University. Prior to entering her Master's program, Paige served in the domestic Peace Corps – AmeriCorps – working with the medically underserved. With more than 20 years of direct service experience with young adults, adolescents, and children and families, Paige brings a diversity of experience to her work with students. A native Montanan, she returned to the Treasure State in 2007 with her partner and three lively children. They can be found Nordic skiing during the winter and huckleberry hunting in Montana's backcountry during the summer.
Online Appointment Scheduler: https://www.montana.edu/scheduler/login/student/?fac=944
Emily Mason, M.A.
Academic Adivsor, COEX Advisor and NSE Coordinator
Emily Mason is an academic advisor for University Studies who works in partnership with the Norm Asbjornson College of Engineering Exploration Program, or COEX, students and students who are exploring other major options. Emily also coordinates the National Student Exchange. Emily earned her BA in American Studies from Mills College in Oakland, CA and her MA in Broadcast Journalism and Public Affairs from American University in Washington, DC. Prior to joining the staff at University Studies, Emily worked at the Allen Yarnell Center for Student Success as a Success Advisor and as the MSU Hilleman Scholars Success Coordinator. Before working at MSU, Emily worked in an underserved high school in the Denver Metro Area as a Social Studies teacher, Internship & Early College Coordinator, and soccer coach. She has also worked in public relations and in journalism. Her investigative piece on the US Department of Defense's mandatory euthanization policy of Military Working Dogs (MWDs) ultimately changed US law and allowed military handlers and others with similar training to adopt retiring MWDs. Originally from Washington, DC metro area where there wasn't much in the way of outdoorsy things to do, Emily is now full of gratitude that she is able to paddle board, trail run and skate ski with her dog, mountain bike and hike with her husband and attempt to keep up with her very energetic boys at Bridger Bowl – all within minutes from Bozeman.
Katy Brandis, JD
Pre-Law Advisor
Katy Brandis earned her JD, magna cum laude, at Gonzaga University School of Law. While in law school, she was an editor for Gonzaga Law Review, teacher assistant for Civil Procedure, and a Thomas More Scholar. She started her legal career in Portland, Oregon, as a federal law clerk. Since then, she worked as a litigator, in wills/trusts, transactions, real estate, business law, as a Water Master, and City Court judge. She now teaches law-related courses at MSU. Katy enjoys outdoor activities with her spouse and pretends to parent her two amazing and independent high school aged kids. She also spends a lot of time with her incredible cattle dog, Nelson.
Anne Watson, JD
Pre-Law Advisor
Anne Watson started her legal career in Georgia, as an assistant prosecutor, covering 4 counties in North Georgia. She later founded her own practice, concentrating in criminal defense and divorce work. She also worked for a few years as a part time Magistrate Court Judge, hearing bond issues and deciding small civil cases. In 1992, she moved to Montana and established a private practice in the same concentrations. During that time, she also spent a few years as a Special Master for the District Court in Gallatin County. In that position, she heard and decided family law cases involving divorce and child custody actions. After closing her private practice venture, she spent four years teaching law and Business writing classes at MSU. Anne moved to Georgia in 2005, for 11 years to help with her aging parents and to work for the Public Defender's Office, trying only serious felony criminal trials. In 2016, she moved back to Montana and resumed teaching. She's so happy to be back!
Kristin Bryant, M.A.T.
Academic Advisor and Pre-Med Advisor
Kristin joined the staff of University Studies in 2016 after 12 years of teaching regular and Honors General Chemistry Labs. Kristin received a B.S. in Chemistry and a Masters of Arts in Teaching from Seattle Pacific University before moving to Bozeman. Kristin enjoys being able to assist students in making plans for their future and helping them to navigate the steps needed to graduate with a degree they are proud of. When not advising students or teaching chemistry labs, Kristin enjoys hiking, skiing, quilting and reading great books with her husband and two dogs. Kristin has a son and daughter-in-law and daughter who are both living in Seattle (two miss the snow and one doesn't!).
MaryAnn Sojda, M.S.
Academic Advisor
MaryAnn joined the staff of University Studies as a part-time academic advisor after retiring from her position as an Associate Teaching Professor with the Department of Mathematical Sciences here at MSU. She feels fortunate to have the opportunity to continue to work with students on an individual basis and thoroughly enjoys helping students navigate their own path among the many choices on campus. She earned a BS in Math Education from State University College at Buffalo, NY and an MS in Curriculum and Instruction from Iowa State University. MaryAnn has taught both high school and college courses in several different states and feels fortunate to have landed in Bozeman at MSU. She enjoys spending time in the mountains hiking, camping, and cross-country skiing with her husband and two dogs.
Jackee McDonald, B.A.
Academic Advisor
Jackee McDonald is a part-time academic advisor in University Studies. Jackee, a native Montanan, enrolled at MSU as an undeclared student and was welcomed and assisted by the staff of this very office. She received her B.A. in Modern Languages - French with a minor in English and went on to spend the next several years working for the MSU Admissions Office. For five of those years, Jackee served as the Assistant Director of New Student Programs coordinating the University's New Student Orientation programs. She left Montana in 2007 for Portland, Oregon, where she worked for the Portland State University Admissions Office before returning home to Montana a few years later. Jackee is thrilled to be back at MSU in University Studies and thoroughly enjoys working with students helping them navigate their academic path at the University.
Erin Rasmussen, M.A.
Academic Advisor
Erin Rasmussen is a part-time academic advisor in University Studies. Erin grew up in southeastern South Dakota. She earned her BS in Communication Studies, with minors in Chemistry and Interdisciplinary Sciences, from the University of South Dakota. She worked as a graduate teaching assistant for the Fundamentals of Speech Communication course while earning her MA in Communication Studies also from USD. After graduating, she moved to Bozeman to teach COMX 111: Introduction to Public Speaking at Montana State University. Erin is in her third year teaching COMX 111. She developed and teaches the summer online public speaking course as well as a sports communication course. Erin enjoys working with students in the classroom setting, helping them organize their arguments and build their confidence. She is excited to support students with planning their course work. When she is not on campus, Erin, with her fiancée Andy, likes to check out all of the stores and restaurants Bozeman has to offer.
Steve Guettermann,M.S.
Academic Advisor
Steve came to Montana State University in 2003, joined the University Studies staff in 2009 as a seminar instructor, and also became a part time academic advisor in 2019. His background includes a bachelor's degree in Environmental Science and an M.S. in Science Education from Kansas University. He has managed for-profit businesses and non-profit organizations, and uses these experiences to help guide students into informed educational and career choices. Steve is also a freelance writer and an award-winning screenplay writer for his comedy script, Julius V~Warrior Pope: Vengeance in Vegas. Years ago he earned a black belt in full contact kickboxing, but now satisfies his martial arts passions watching old Bruce Lee movies. He hikes, skis, plays chess and practices his signature, in case anyone should ever ask for his autograph.
Kim Kembel, M.Ed
Academic Advisor
Kim retired and moved to Bozeman with her husband in 2019 from Boston. She joined the staff of University Studies as a part-time academic advisor in January 2020. After working for 35 years at small colleges and large universities in Undergraduate Admissions, Orientation Programs and Academic Advising she is excited to be working with students again to help them successfully embark on, and succeed, in their collegiate journey. Kim earned her BS in Sociology from Muhlenberg College in Pennsylvania and M.Ed from the University of Vermont. She enjoys spending time skiing, hiking, traveling, sewing, baking and reading.
Meg Konkel, MFA
Academic Advisor
Meg Konkel is an academic advisor in University Studies. Originally from Alexandria, Virginia, Meg has spent much of her academic and personal life celebrating interdisciplinary thinking. She graduated from the College of William and Mary with a degree in Modern Languages and Literature, and then translated her Minor in Art History into a M.F.A. in Interior Design. She lived and practiced commercial design in San Francisco and in the Washington, D.C. area before refocusing her career to teaching; she has enjoyed teaching both in the discipline of Interior Design and in First-Year Seminars ever since. She lives in Livingston with her husband and her dog, and enjoys fishing, hiking, cooking with friends and family, and reading all kinds of great books.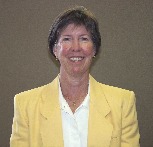 Mary Noll, M.A.
Academic Advisor, Director Emerita
Mary began her career in University Studies in 1979 as an intern while completing her master's degree. During the subsequent 26 years, she served as an academic advisor, taught the First Year Seminar for 12 years, chaired orientation and scholarships, the National Student Exchange Coordinator and was the Assistant Director for six years. During her final five years before retiring in June of 2005, she served as the Director of University Studies. Although Mary continues to stay involved with University Studies as an academic advisor on a part-time basis, she is enjoying retirement with her husband and two dogs hiking, skiing, camping, and visiting grandchildren.