American Indian/Alaska Native Student Success Staff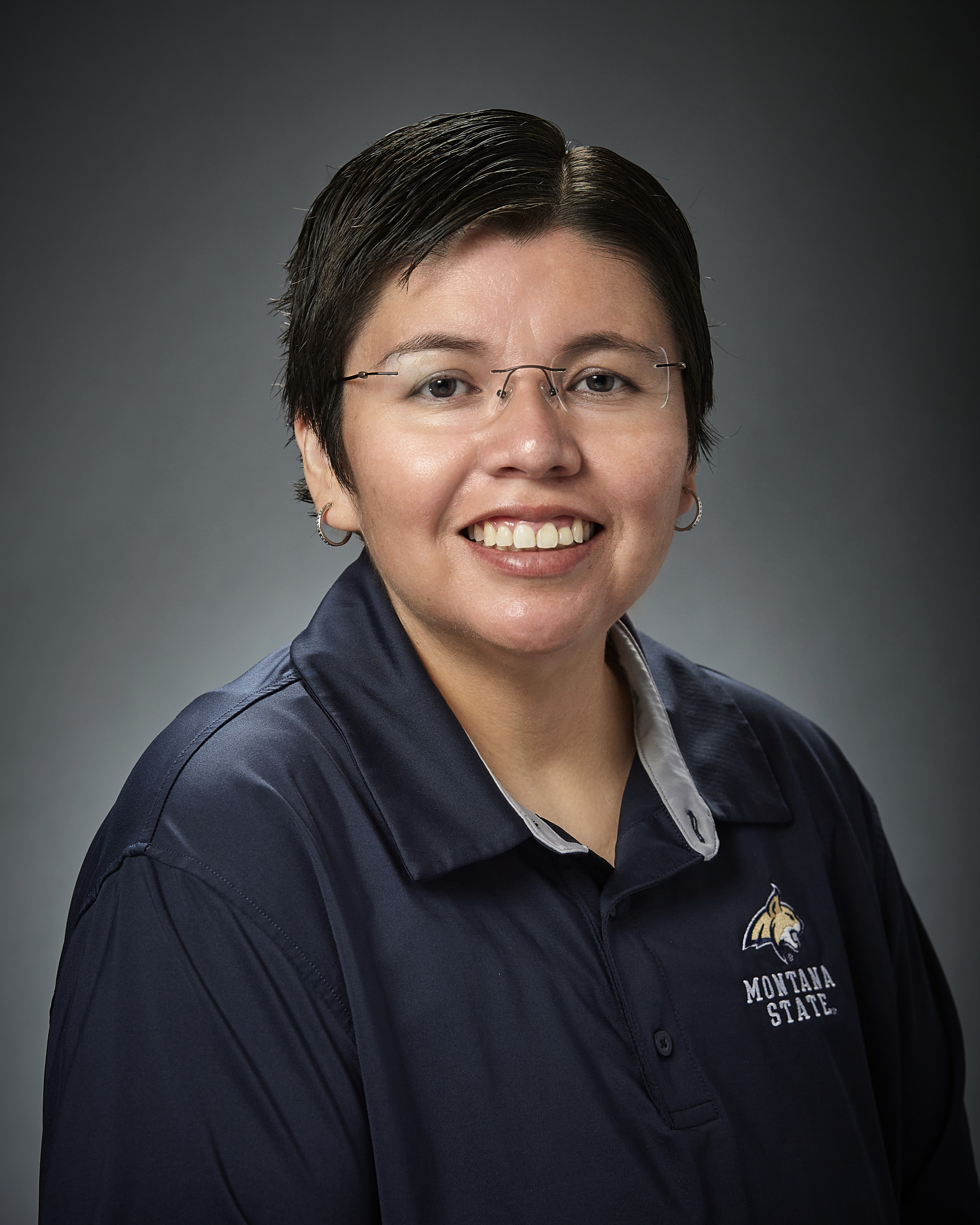 Perry, Lisa
Director, Student Success
Room 1, Wilson Hall
Phone: (406)994-4880
E-mail: [email protected]
Lisa Perry is an enrolled member of the Eastern Shoshone Tribe, located on the Wind River Indian Reservation. Ms. Perry was born and raised in the small town of Fort Washakie, Wyoming. She obtained her undergraduate degree in Renewable Resources from the University of Wyoming in 2006 and her Master of Business Administration from Grand Canyon University in 2012. Ms. Perry has been employed in various capacities at Montana State University since 2013. She is currently the Director of the AI/AN Student Success and Advisor to the American Indian Council. These capacities have given her the direct ability to support the American Indian student body while promoting culture and education to the community. In her spare time, she loves to bead, watch various sporting events, and spend time with friends and family.
Nicholas Ross-Dick
Program Manager, Student Success
1-155, Wilson Hall
Phone: (406)994-5529
E-mail:

[email protected]



Nick comes from the small community of White Swan, located on the Yakama Indian Reservation in Washington State. A graduate of Montana State University, Nick earned his degree in Philosophy with a minor in Native American Studies. While a student, Nick was very active in the community, serving in leadership with MSU's American Indian Council, Nations, and as a representative in the ASMSU student government. As a part of the American Indian/Alaska Native Student Success team, Nick works daily on the ground with students, programming educational, cultural, and social initiatives designed to engage and equip students to grow in their confidence, awareness, and flourish while at MSU.