Thank you for Sending a Message to the Moon!
The Bobcats are going to the moon! Or at least our computer is. Through over a decade of research, MSU has created a new type of space computer that can operate in the harsh radiation environment of space while performing faster than existing space computers. It is called RadPC. NASA has selected RadPC to go to the Moon on an unmanned mission to really test it out. We put some extra memory on our computer to give the public the opportunity to send a message along for the ride! The submission window closed on 3/11/22.
Message Details
While not required, we suggested a message that could inspire future generations and highlight the positive aspects of planet Earth, or a message paying tribute to somebody important in your life.

An image/photo: An associated image that shows the best qualities of planet Earth or something that would show someone in 1000 years what it was like in 2022.
Was it Free?
Yes! But some people donated to our Space Research Scholarship Fund to help future MSU students get involved in projects like this. A donation was not required to send a message, but it was appreciated! You can still donate.
Disclaimer
Space is hard. The rocket might explode. The lander might crash. RadPC might fail. But that doesn't keep us from trying. If something goes wrong, the messages will still exist for future generations. They just might be in the form of space dust.
Is This Real?
We know, that's how we felt when I got the call from NASA that RadPC was selected for a lunar mission. But be assured, this is real. You can read about the long history of this project below. NASA also has a long tradition of doing things like this. The NASA rovers on the moon allowed people to upload messages that were stored in their memory. The Mars Curiosity Rover tires actually left imprints in the Mars dirt that spelled out J-P-L in Morse code standing for NASA's Jet Propulsion Lab. These little tributes are a great way to spread the word about the research that NASA does, plus it sometimes inspires the next generation.
---
The MSU Moon Computer Project (RadPC)
It all started with an idea for a computer that uses redundancy to recover from crashes caused by radiation. MSU's novel contribution was "repairing" the faulted part of the computer hardware by restoring it to its original state in the background. This caught the eye of NASA and they started funding work at MSU.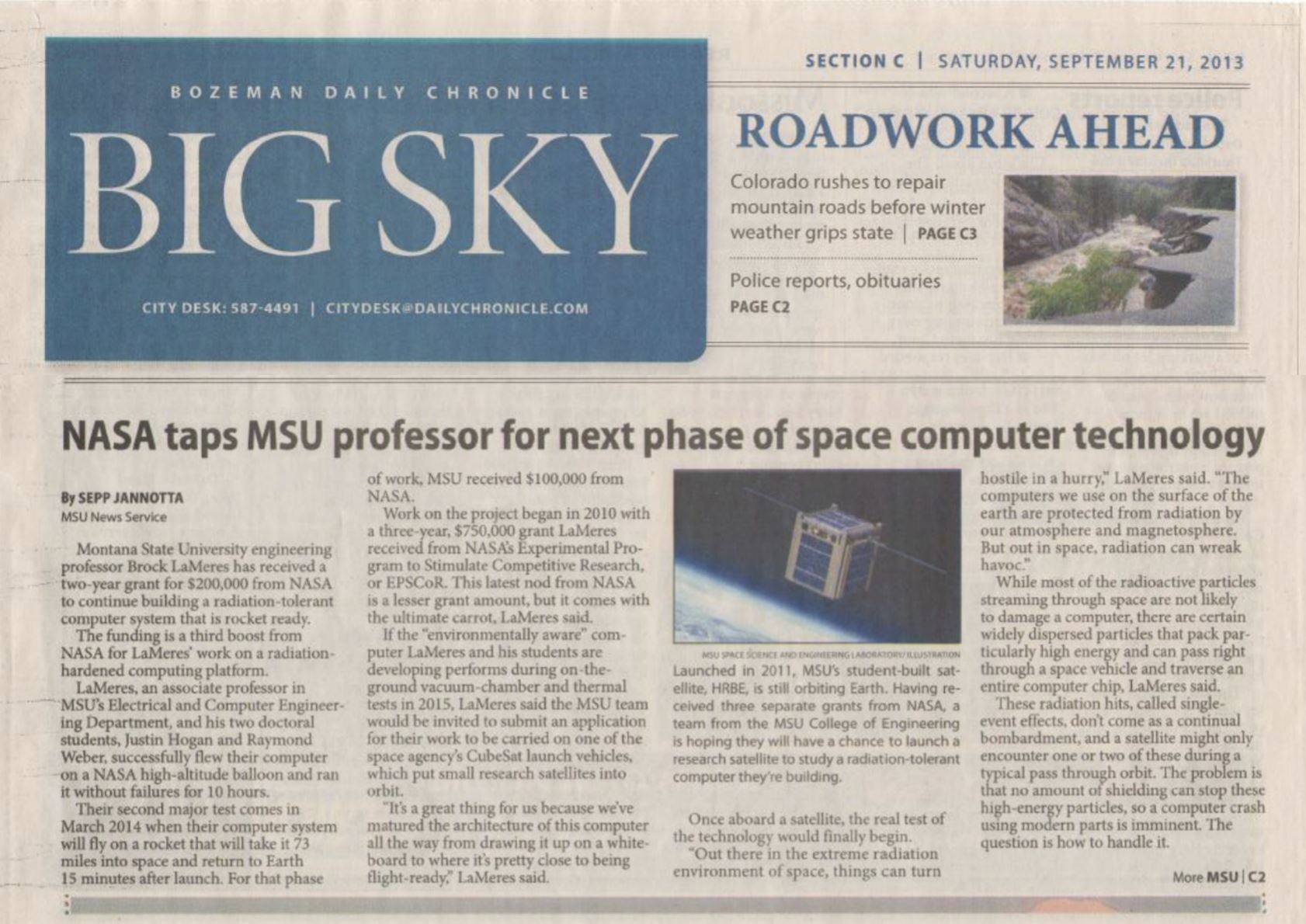 We then started building prototypes of the computer and flying it on anything that would carry us. This included balloons and sounding rockets (sounding means they go up and then come right back down).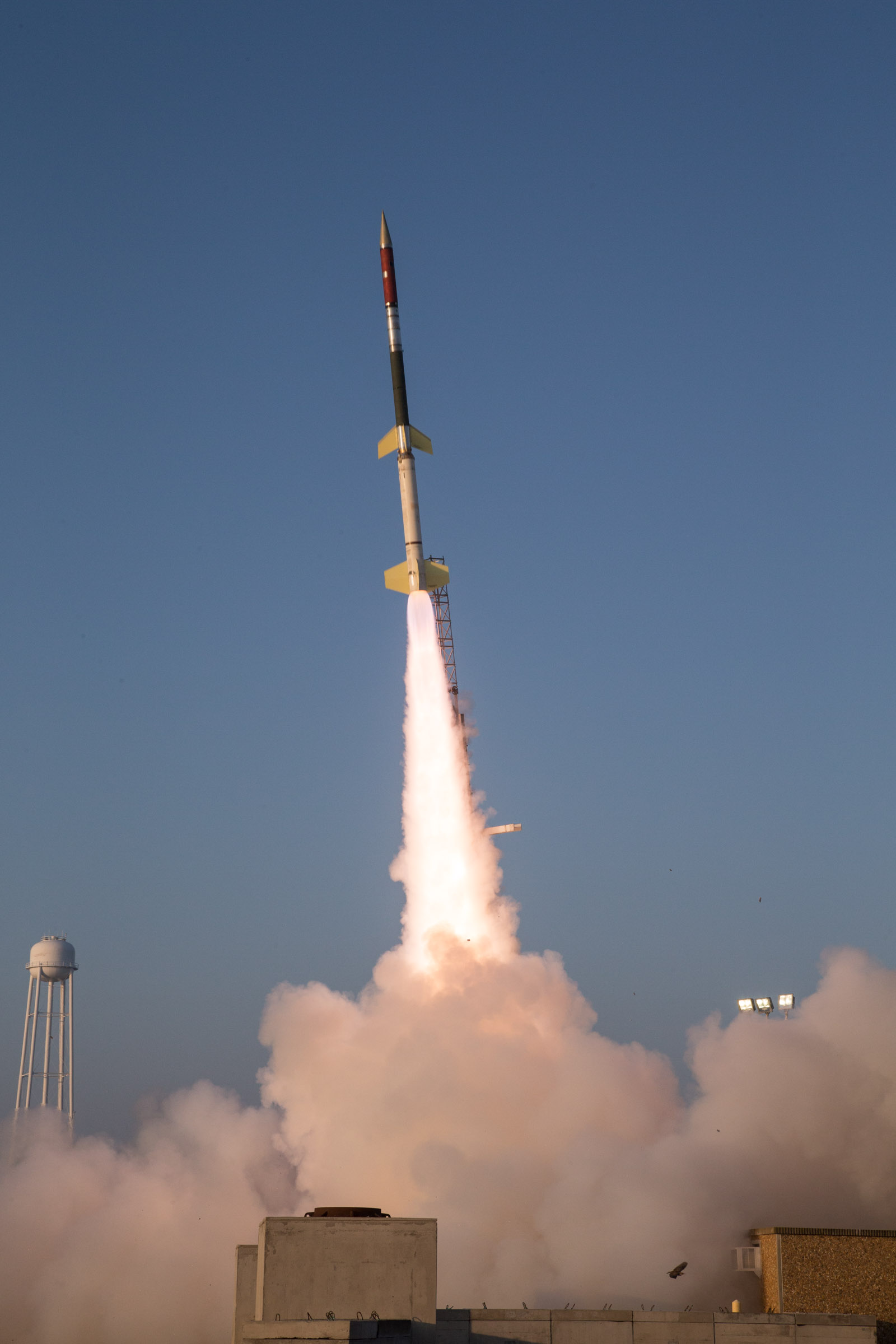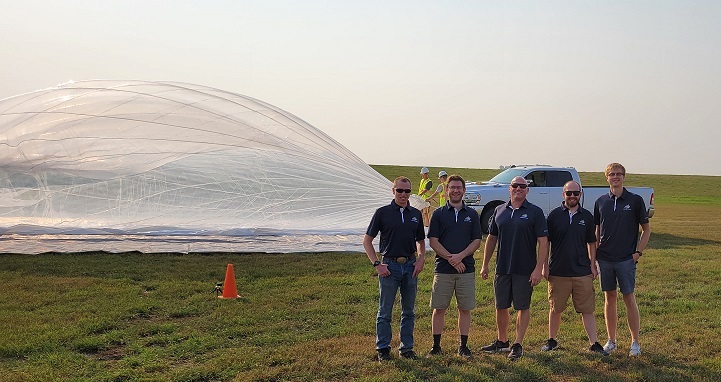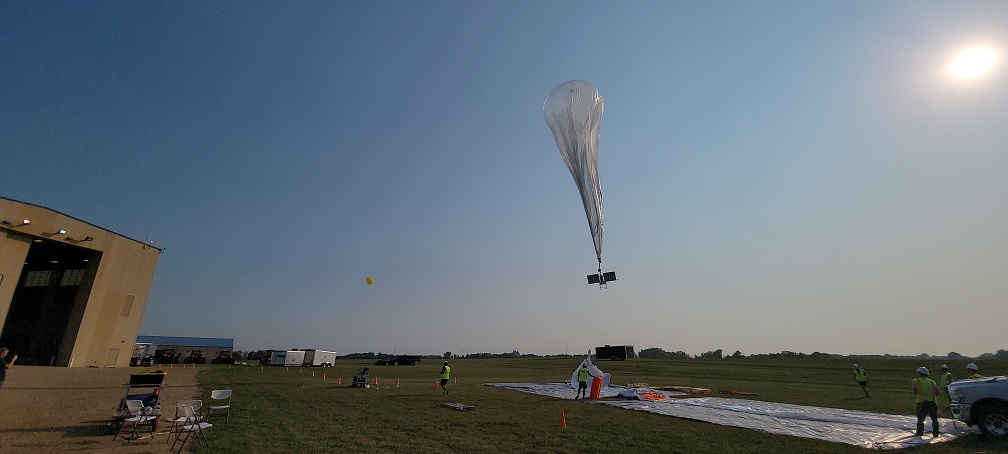 Then we were selected to test RadPC onboard the International Space Station.
Then NASA decided to test RadPC on two satellite missions.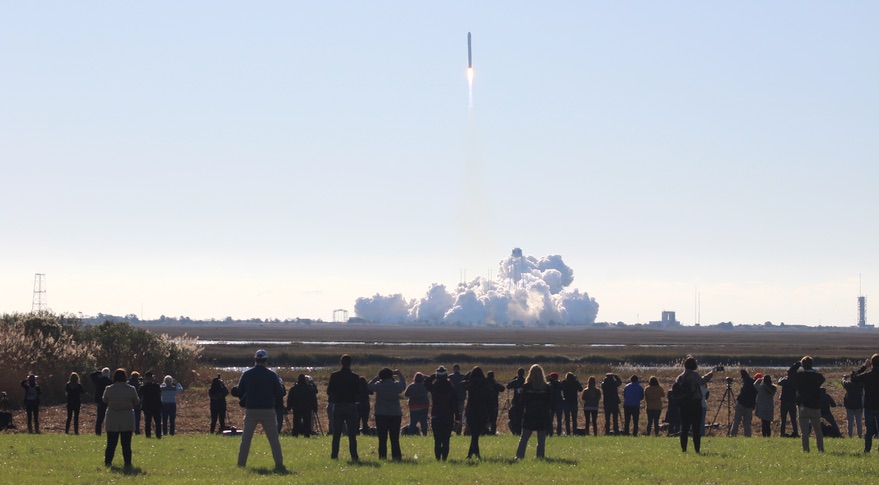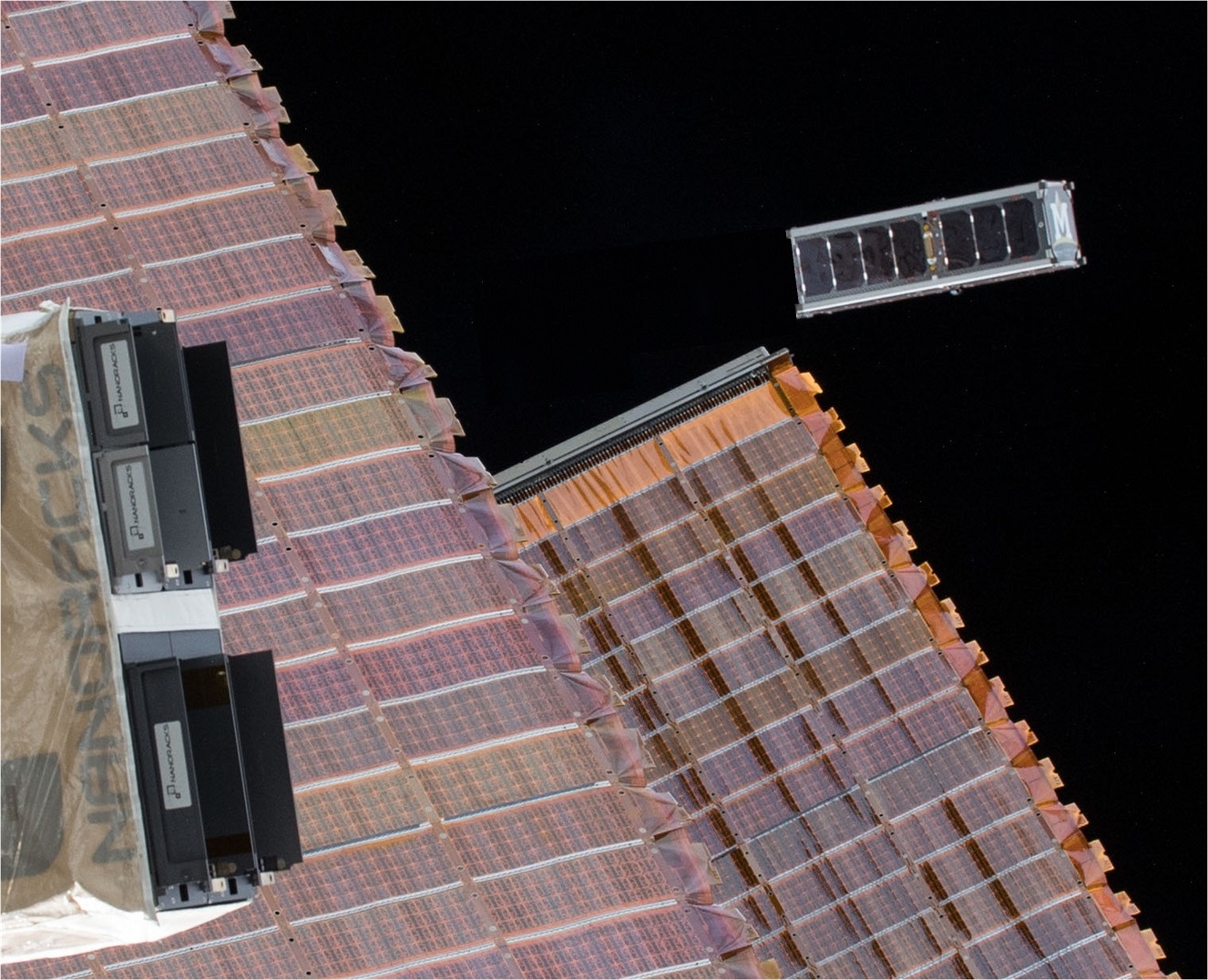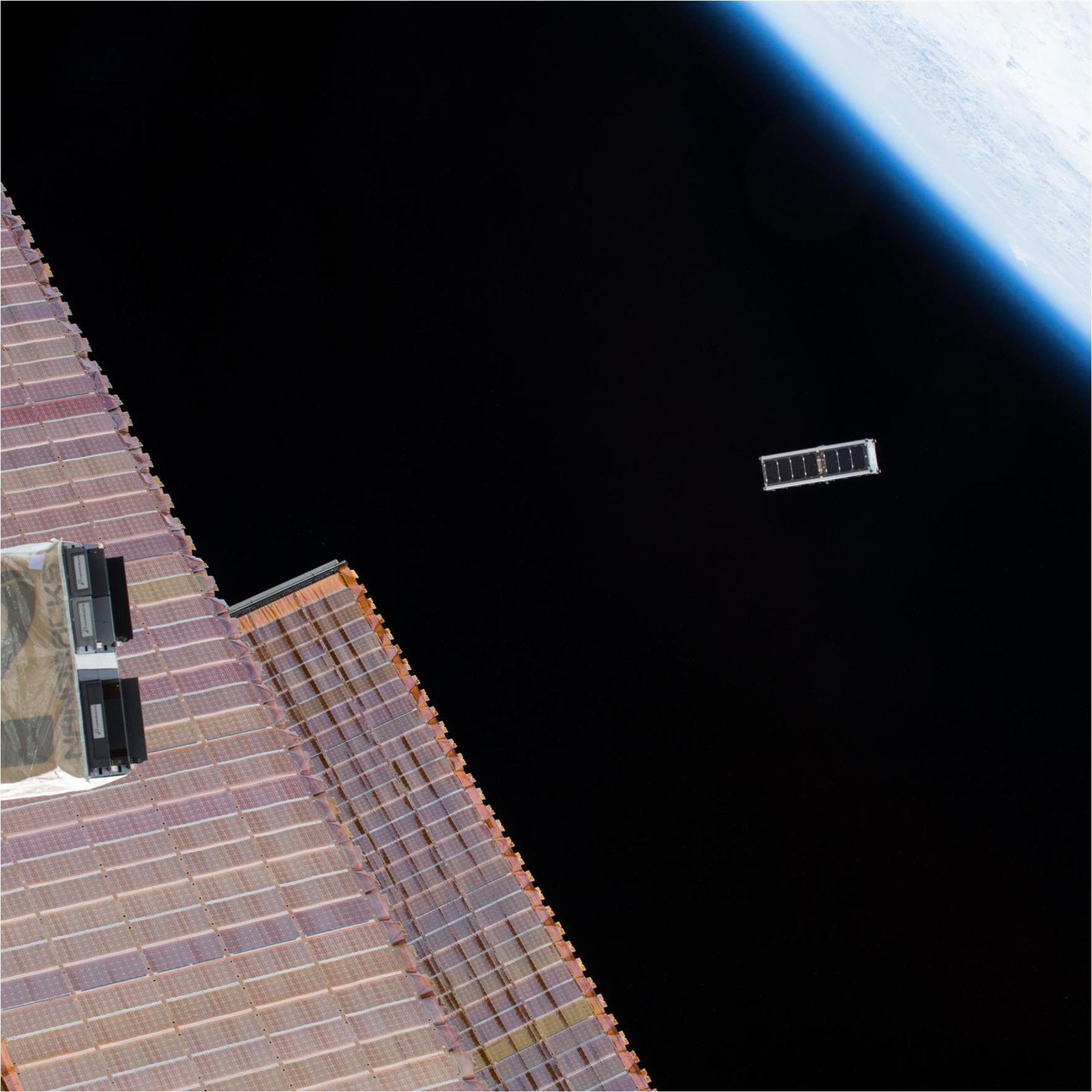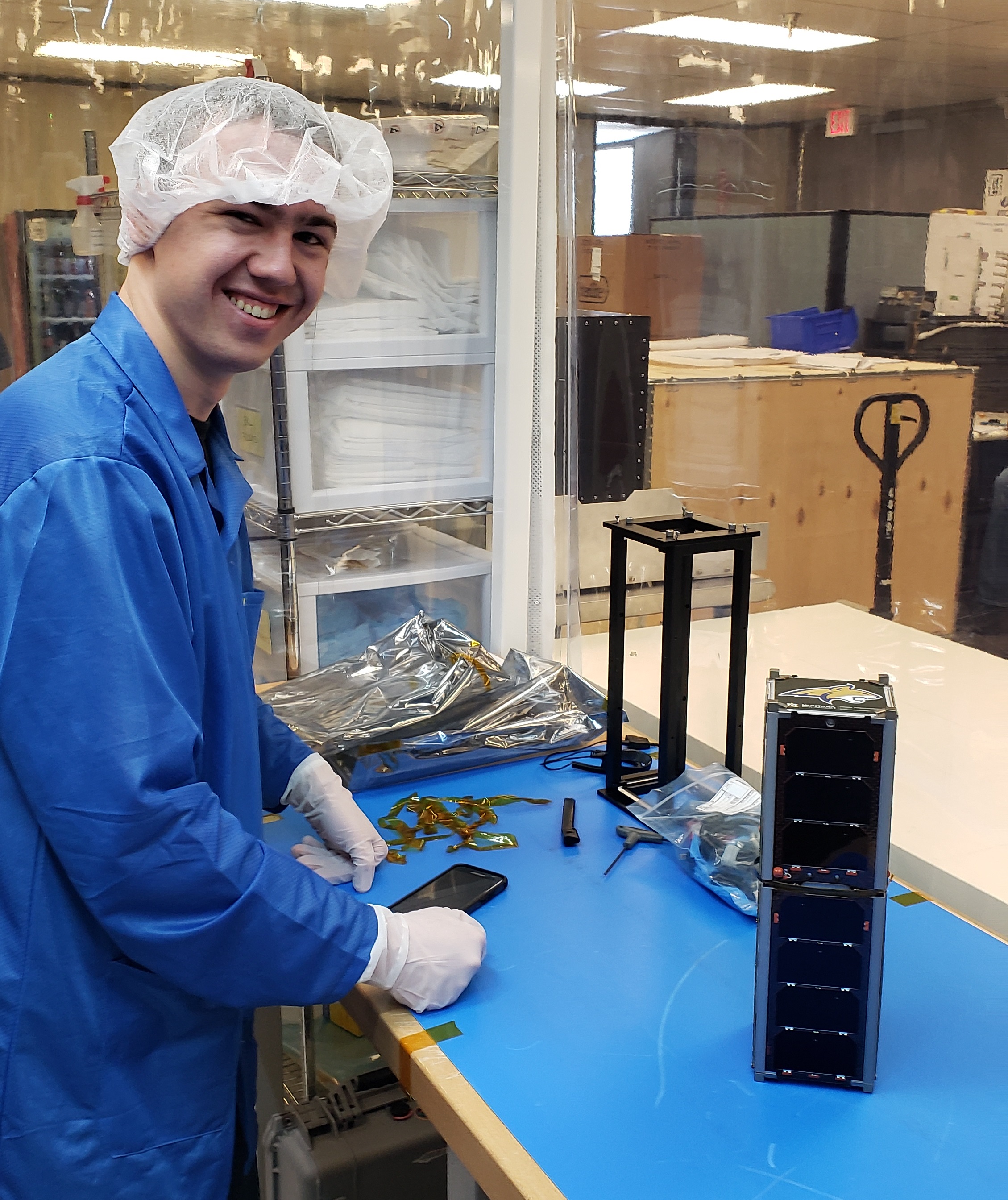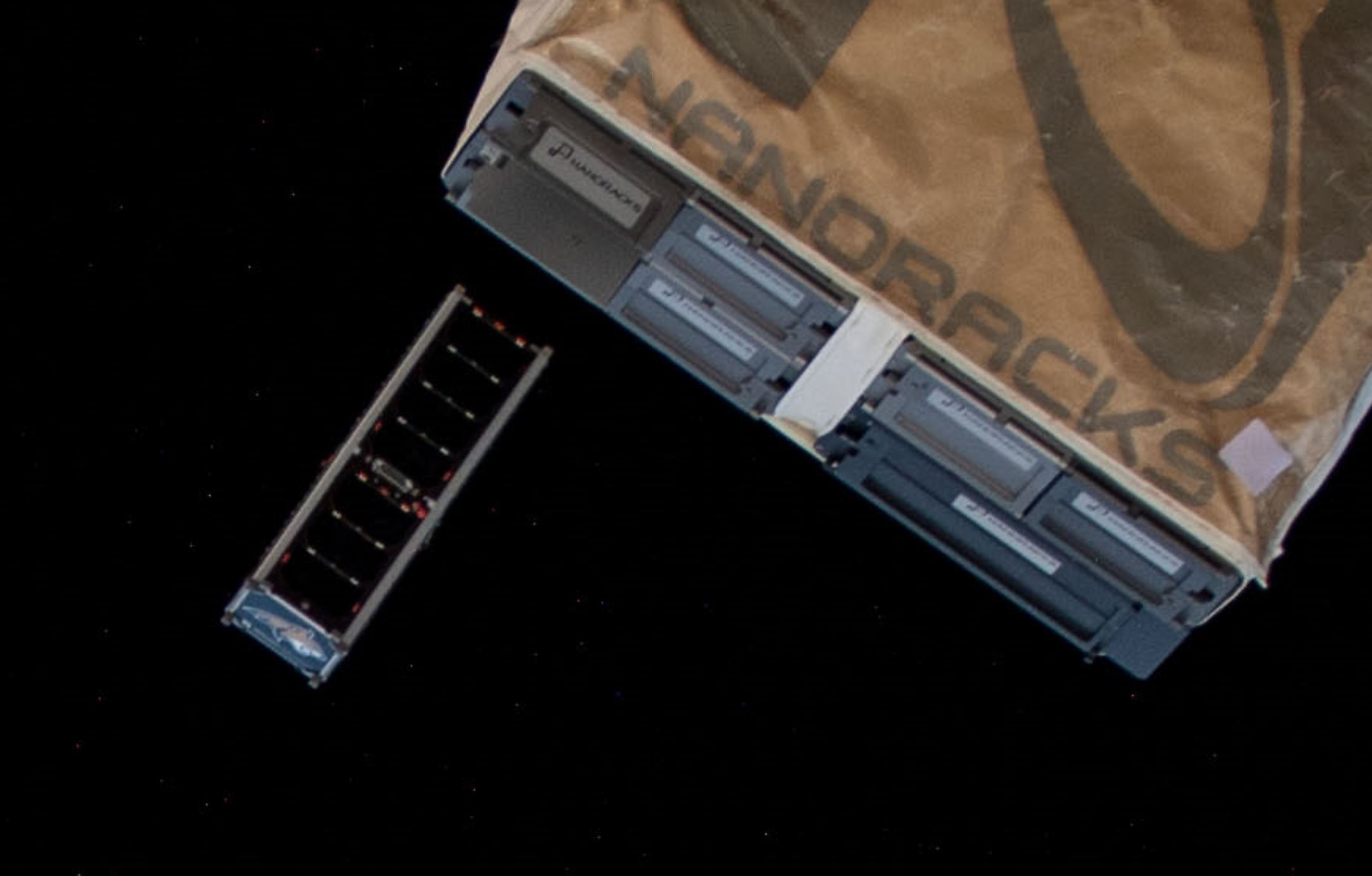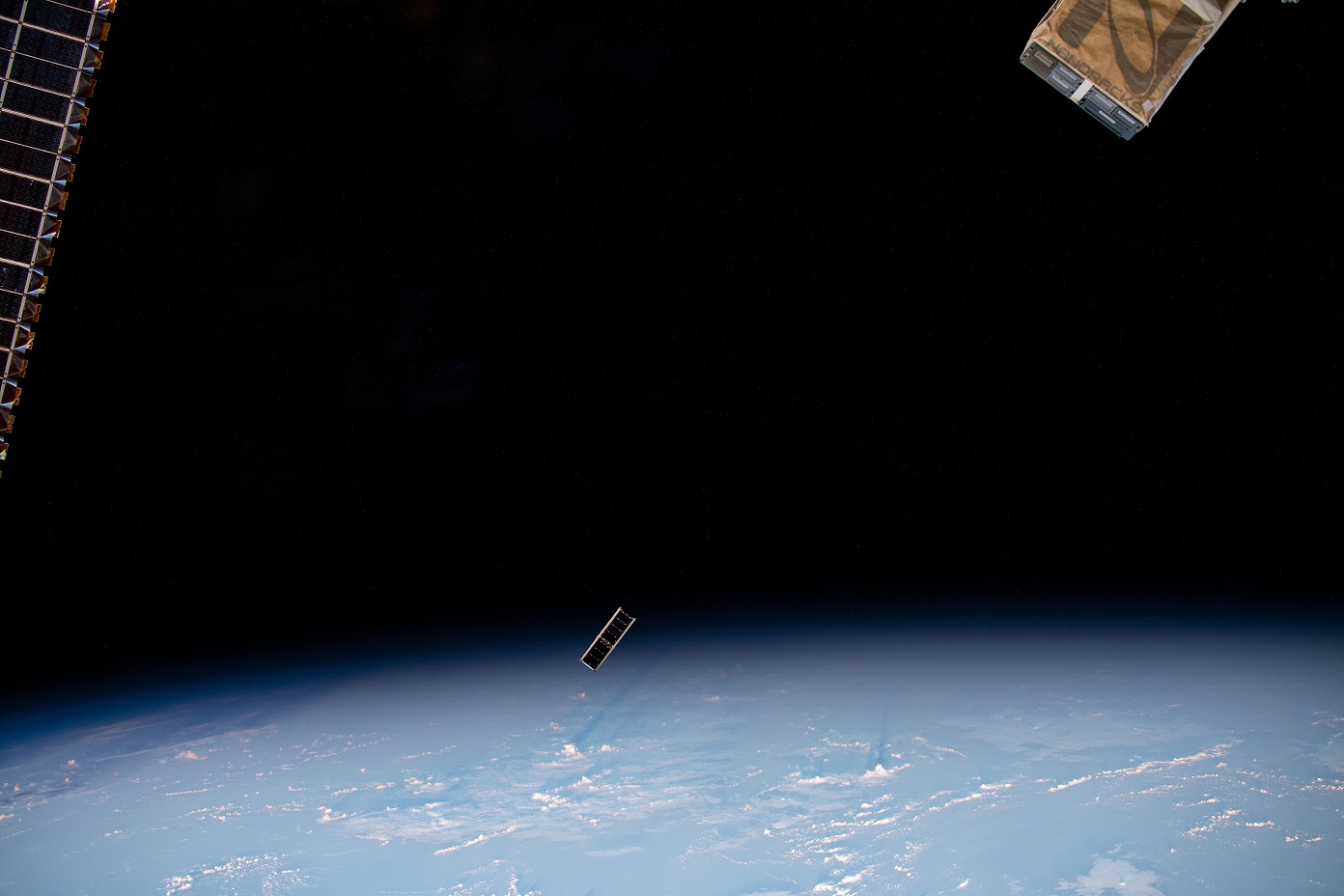 And then we got the big call from NASA telling us that we're going to the moon!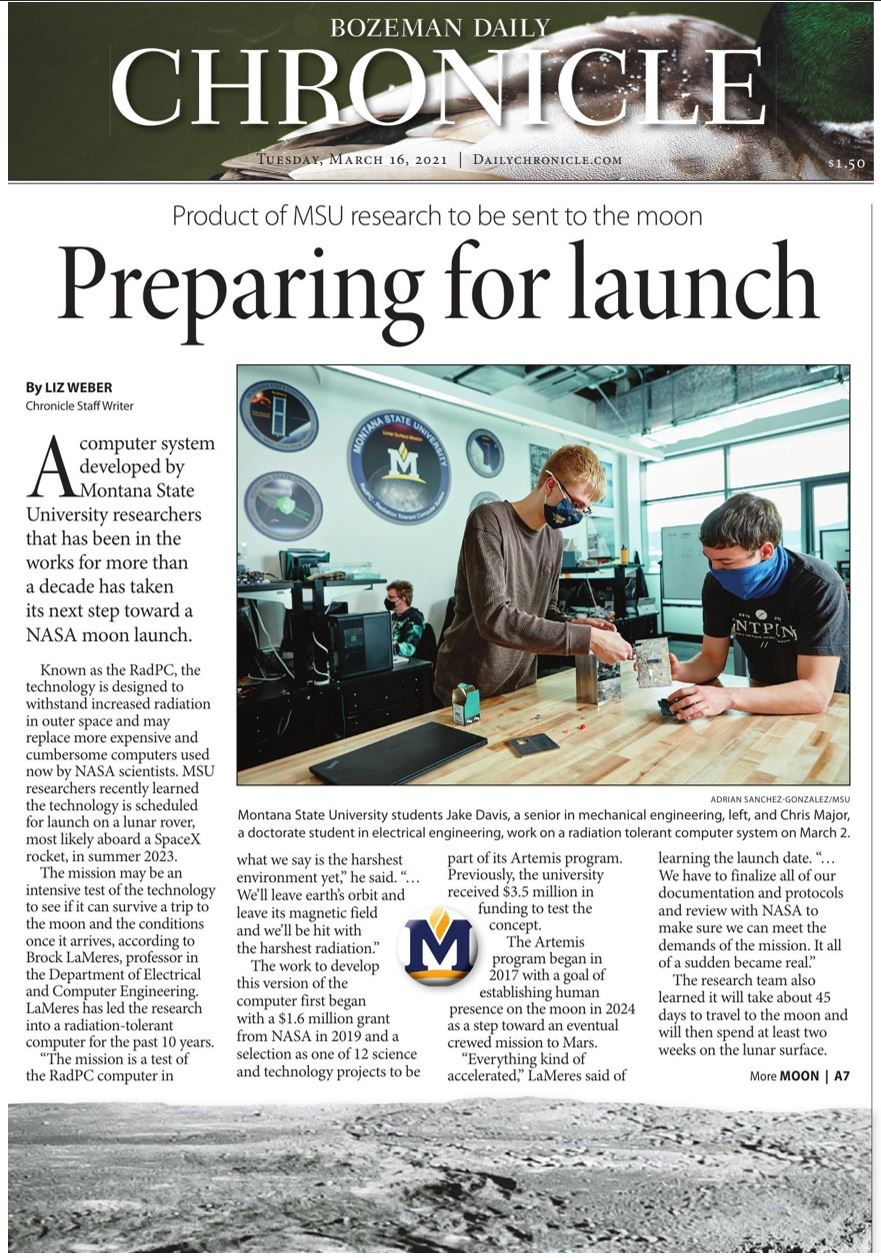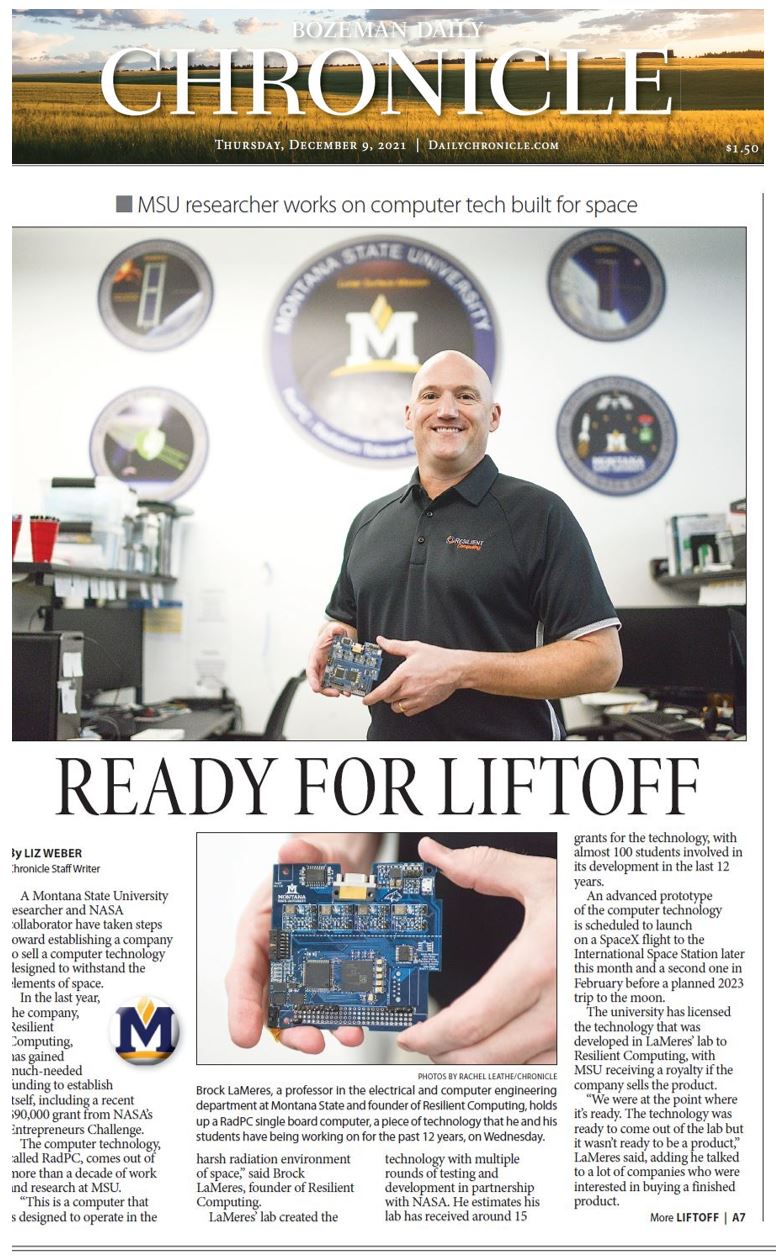 This is what the version of RadPC that will go to the moon looks like:
Here is what the MSU payload carrying RadPC looks like: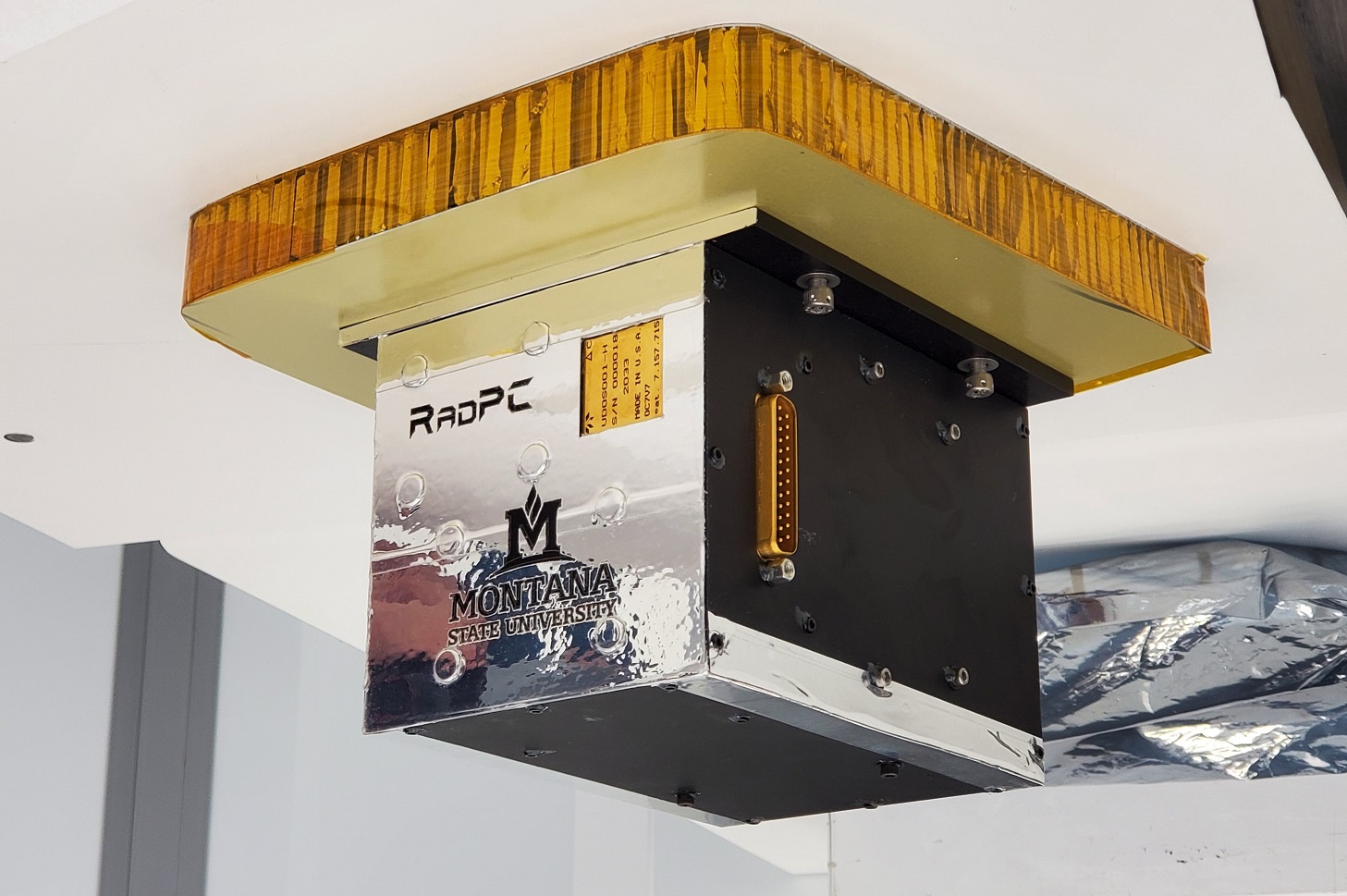 The Firefly Blue Ghost Lunar Lander will be carried into space by a SpaceX Falcon 9 Heavy Rocket. It will then take 45 days to get to the Moon and land. Here is what the lander looks like. A RadPC mock-up is mounted to this lander prototype. It is the little blue box being pointed to by MSU PhD student Chris Major.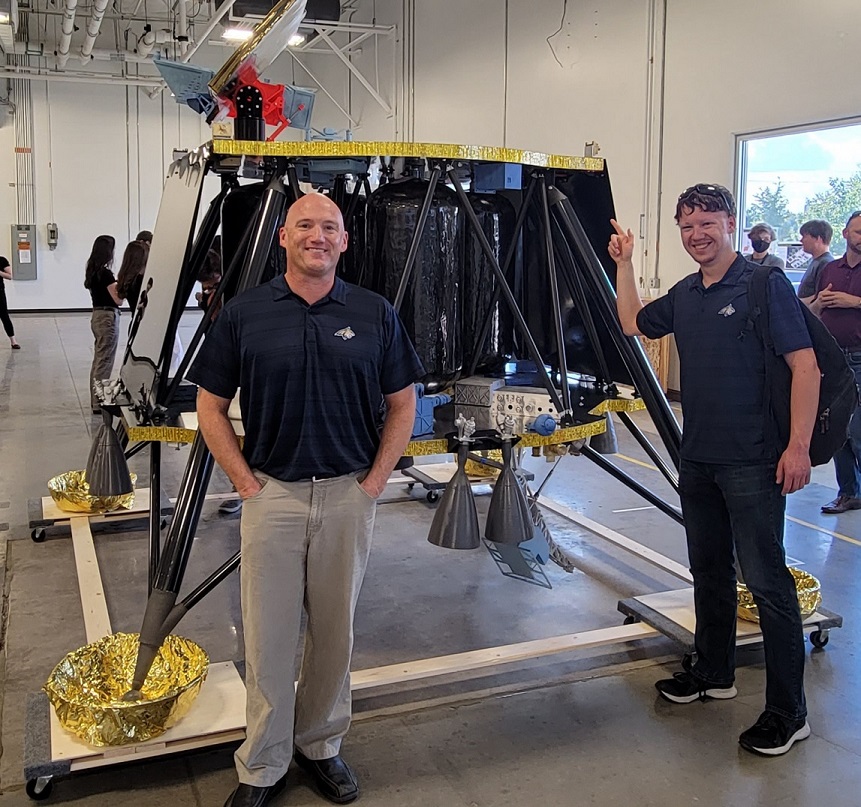 Here is what the memory boards look like in the RadPC Lunar payload that will hold your messages. We have 8 Terabytes of storage. That's like having 64 iPhone 13s worth of storage!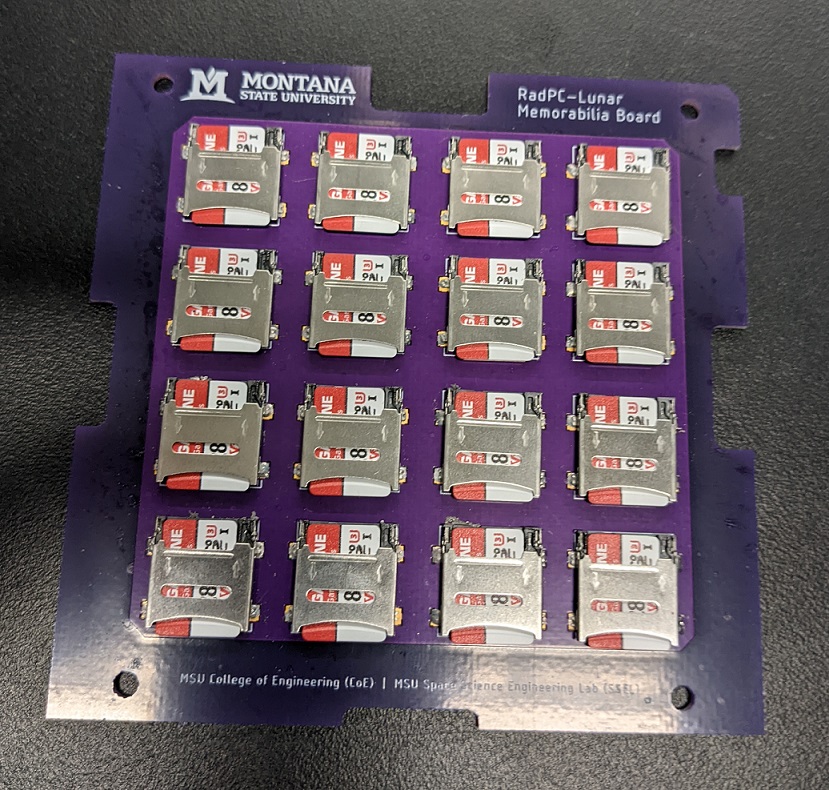 Check back from time to time for updates!