Multi-institutional research study of graduate student experiences during the COVID-19 pandemic
NEWS
December 9, 2020
Article in Inside Higher Ed


Calm Before the Storm - The NSF's new data on Ph.D.s earned in 2019 include some bright spots, including gains for underrepresented minority groups. But COVID-19 threatens to wreak havoc on soon-to-be and recent Ph.D.s for years to come, experts say.

December 3, 2020
Download a PDF of the summary posted above
Access our White Paper here
September 4, 2020
Article in Science Magazine


As the pandemic erodes grad student mental health, academics sound the alarm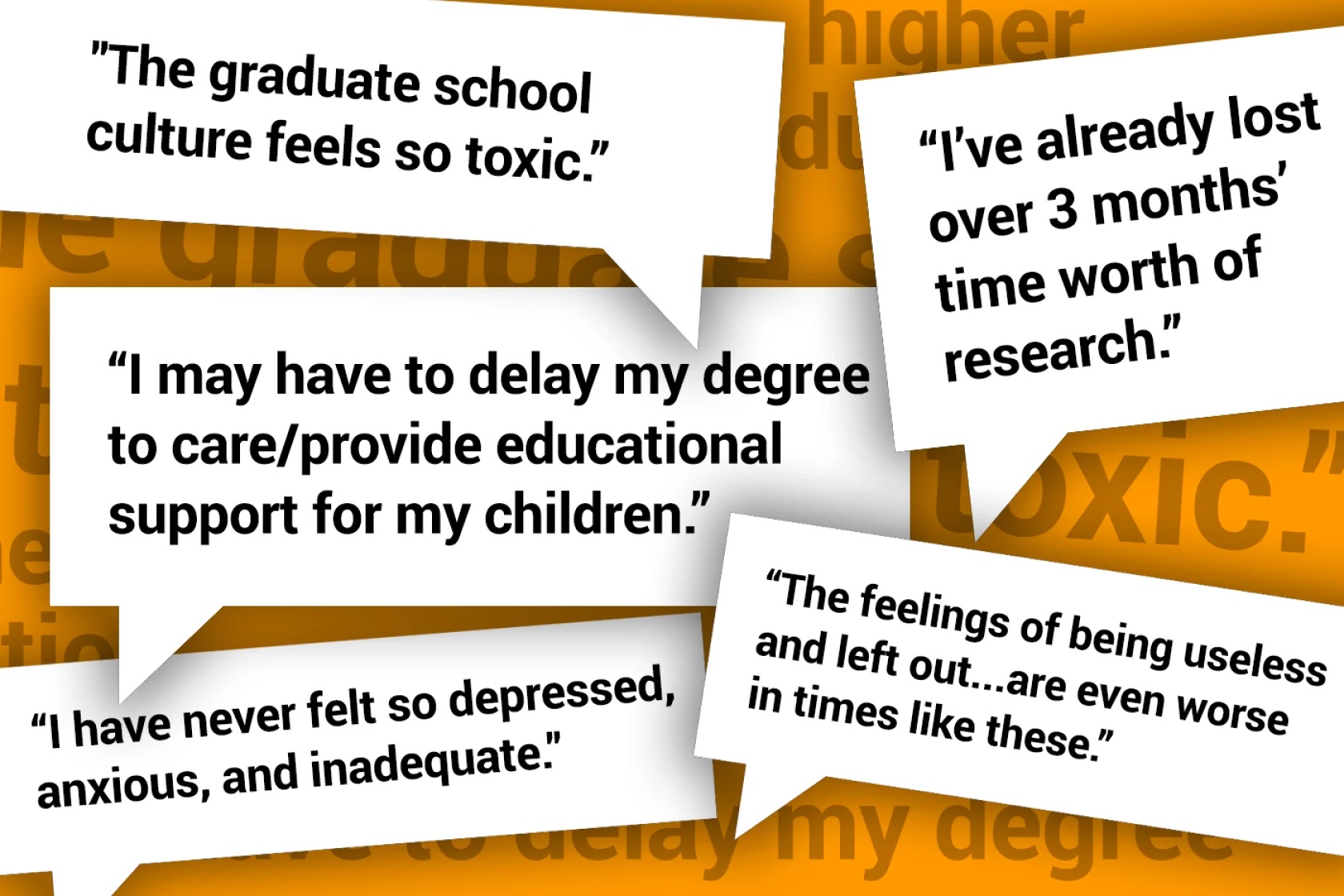 NSF funded a RAPID research project to provide a trauma-informed basis for leaders and administrators of Graduate Schools and Colleges
how to immediately help the broadest range of graduate students during a crisis (such as COVID-19)
what strategies might be most effective for supporting graduate students as they decide whether to continue their degrees
The survey includes four sets of questions:
reports of graduate students' experiences during the pandemic
their perspectives of institutional support at various levels
their educational and career plans, and
demographics.
Students will also be invited to participate in paid virtual focus groups. Participating universities will also be asked to provide our qualitative research team with some of their communication pieces with students.
Thank you from Drs. Rachel Smith & Rosemary Perez, Iowa State University; Sarah Rodriguez, Texas A&M University-Commerce; Kelly Knight, Colter Ellis, & Craig Ogilvie, Montana State University.