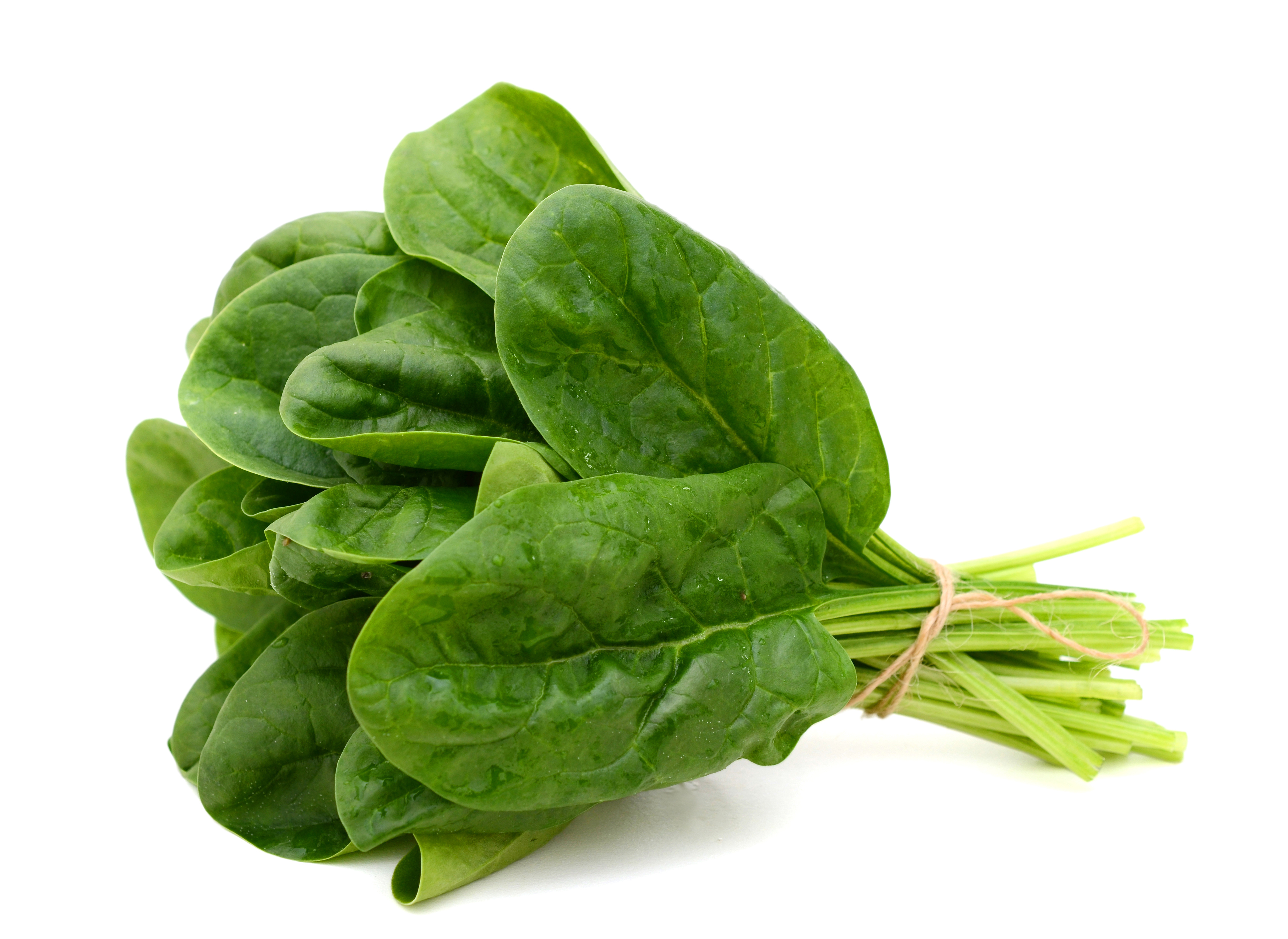 Powerful greens
This leafy green packs a powerful punch in either its raw form or cooked. Spinach is low in calories, is a good source of vitamin A and C, iron, potassium, folate, and even exceeds the recommended daily amount of vitamin K. When eaten raw, it is a good source of insoluble fiber which is important for maintaining a healthy gut.
Buying and storing
If you are buying raw spinach, look for crisp, fresh, green spinach leaves. Fresh spinach in a bunch, bag, or container are all good options. Don't buy more fresh spinach than you can use in five days or so. The spinach is likely still safe to eat after this time, but the nutritional quality starts to decrease.
Store fresh spinach in the original bag or container, or wrapped in a damp paper towel and a plastic bag with the air squeezed out. Frozen spinach is a fine option, especially if you won't be eating the spinach within a few days.
Preparing
Wash spinach just before using it. If the spinach is not prepackaged, immerse it in water, move the leaves around, and use a salad spinner or colander to drain the water out. If the spinach is packaged and labeled 'pre-washed,' you can just rinse it. If you've rinsed the spinach and you will be eating it raw, pat it dry with paper towels.
Cooking
Heat a little olive oil and garlic in a large skillet over medium heat. Add the spinach then toss with the oil and garlic. Cook for just a few minutes - spinach is done when it has just wilted.
Place a pot with two inches of water and a steamer basket over high heat. Bring to a boil. Add spinach and reduce heat to low. Simmer about 2 minutes.
Ways to enjoy
Add spinach to soups: add a handful of fresh spinach to any hot, ready to eat soup. Stir for a moment to let the heat wilt the leaves and enjoy!
Include spinach as one of your toppings on your next customized pizza. Check out our Quick and Easy Pizza at buyeatlivebetter.org
Spinach can replace lettuce in any sandwich, wrap, or tossed salad.
Stir fresh spinach into warm pasta dishes, stir fries, casseroles, and egg dishes.
Groovy Green Smoothie: In a blender, combine 1 banana (cut into chunks), 6 ounces of vanilla yogurt, 1 1/2 cups of fresh or frozen spinach leaves, and 1 cup of orange juice; blend until smooth. Serve.
Featured Recipes
Coming soon.