4-H Youth Development Program
Please contact the extension office if you are interest in learning more about 4-H in Dawson County and joining a club.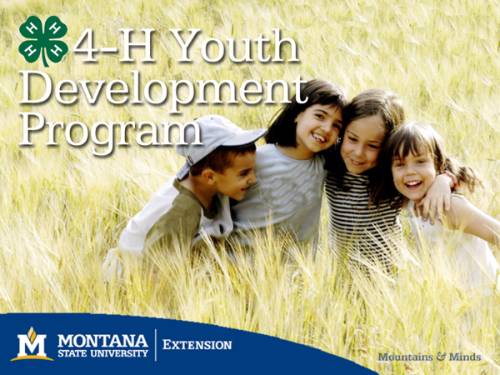 4-H is one of the largest youth organizations in the United States. With more than 6 million participating youth there are clubs in every county of every state. Adult leaders and volunteers work with youth (ages 5-19) in a variety of settings including schools, day camps, overnight camps, after school clubs, and other learning environments. They teach these youngsters life skills and provide opportunities for them to practice and use the tools they learn. They also teach them how to meet their own needs and those of the community in positive ways. The variety of projects offered allow young people to develop skills that will help them succeed and reach their full potential throughout their lifetime.