Our webpages must be accessible so we have our documents in printable/downloadable PDF version first, then we have the document in a webpage version. You may need to scroll through the page to find the document you are looking for.
The Darrell Fenner 4-H Camp is located on Loon Lake in Bigfork and consists of thirteen cabins and a lodge. Each cabin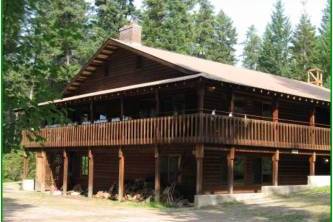 houses eight people. The lodge contains a commercial kitchen, fireplace, bathrooms, and showers. There are many activities that can be enjoyed at the 4-H Camp. You can contact the manager for reservations at [email protected]
Darrell Fenner Loon Lake 4-H Camp
Flathead 4-H Camp is for 4-H ages 8-12. Members 4-H ages 14-18 may apply to be camp counselors. Applicants for camp counselor will go through an interview process to be
selected as a camp counselor. Once selected as a camp counselor, the camp counselors meet for several weeks to plan the camp's week of activities. Flathead 4-H Camp is usually held in July. Check the calendar page for dates.
4-H Camp Counselor Application
Printable version of 4-H Camp Counselor Application (PDF)
4-H Camp Registration
TBA