Flathead County 4-H Shooting Sports
Flathead County 4-H Shooting Sports is a short term club/program. The Shotgun program starts shooting the beginning of September and ends at the end of October. The archery, air rifle, air pistol, and small bore start shooting in November and ends in February. Enrollment for Shooting Sports begins in October and space is limited. You must be enrolled in 4-H to participate in the shooting sports program. The muzzle loading program starts the second weekend in March and ends the weekend after Mother's Day. Enrollment dates are announced in the newsletter and through email.
Reserve your shooting time in early March for all disciplines.
Table of contents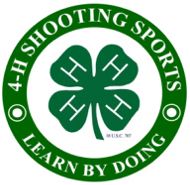 To register a 4-H youth in Shooting Sports, follow these three steps.
Complete all required fields below and choose a discipline with day and time, then click "submit request". You may begin reserving your shooting time in March for the next 4-H year.
Enroll in 4-H through ZSuite the start of the 4-H year and pay the annual 4-H fee (Oct 1st, instructions on the enrollment page at https://www.montana.edu/extension/flathead/enrollment.html.
Complete the Shooting Sports Release Form (download from this page) and turn it into the Extension Office before your youth begins to shoot.
denotes required fields.