---
Preparation: Step-by-Step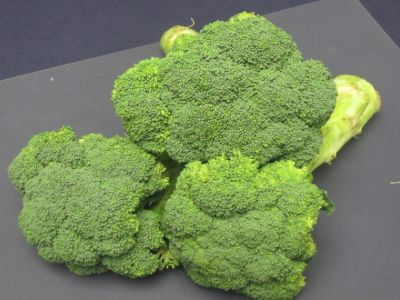 Wash hands. Rinse broccoli to remove sand and dirt.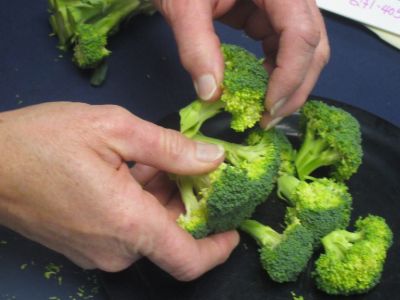 Cut florets from the stalk. Pull apart or chop florets.
Chop broccoli into 1/4- to 1/2-inch sections to add to salads and pastas or for eating raw.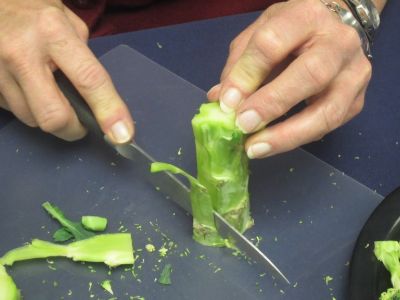 Trim stalks and cut into 1/4- to 1/2-inch sticks. Stalk can be chopped or cubed to use in soups and stews.
For More Information:
Montana State University Extension: msuextension.org
MSU Extension Master Gardener: mtmastergardener.org
MSU Extension Food and Nutrition: nutrition.msuextension.org
MSU Extension Nutrition Education Programs: buyeatlivebetter.org
Date of Publication: January 2014