Agriculture & Horticulture
Programs & Resources
There are several programs and resources available to help assist you in making decisions regarding production of your crops and livestock.
MonDak Ag Research Summit
See the agenda below for details on the summit.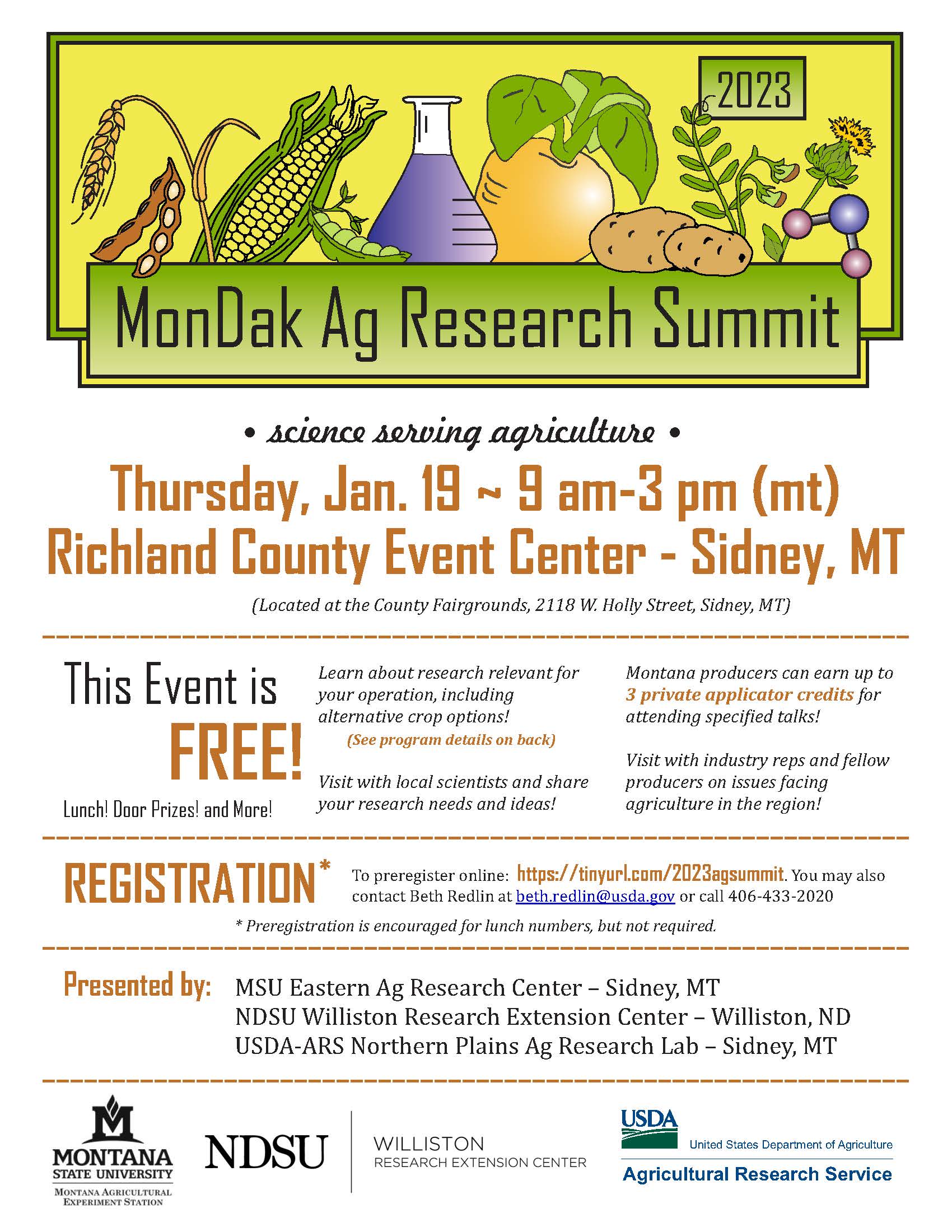 MSU Richland County Extension to Host Winter Series
The Extension Office will host a series of educational programs throughout the winter months. The January Winter Series will be Thursday, January 26th at 10:30 a.m. in the Richland County Extension Office meeting room. Two private applicator pesticide credits available.

MSU Richland County Extension Ag Services
The Extension Office provides the following services in house:
Plant ID
Insect ID
Plant Disease Diagnostics
Forage Nitrate Testing
TDS Water Quality Testing
The Extension Office is able to assist in:
Soil Testing & Result Interpretation
Forage Testing & Result Interpretation
The Extension Office has the following tools available for check out:
Hay Probe
Colorado Hay Probe
Soil Probe
Live Trap
Agriculture Economic Tools
New/updated online tools are available to producers to assist in making economic farm management decisions.