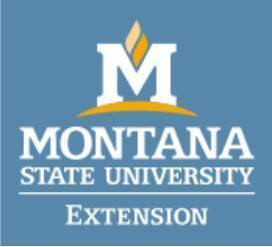 MontGuide Mondays offers Montanans a chance to discuss and learn about estate and legacy planning.
This series is offered by Marsha Goetting, MSU Extension Family Economics Specialist, author of the estate/legacy planning MontGuides. Extension Agents across the state will also lead the discussions.
This series is similar to a book club. First, read one or two MSU Extension MontGuides and then enter a discussion online with others about the content.
All sessions will be held from 10:00 AM - 11:00 AM.
To view schedule click here...

Click the button below to register (only need to register once to sign up for the whole series):