Materials Science Ph.D. Program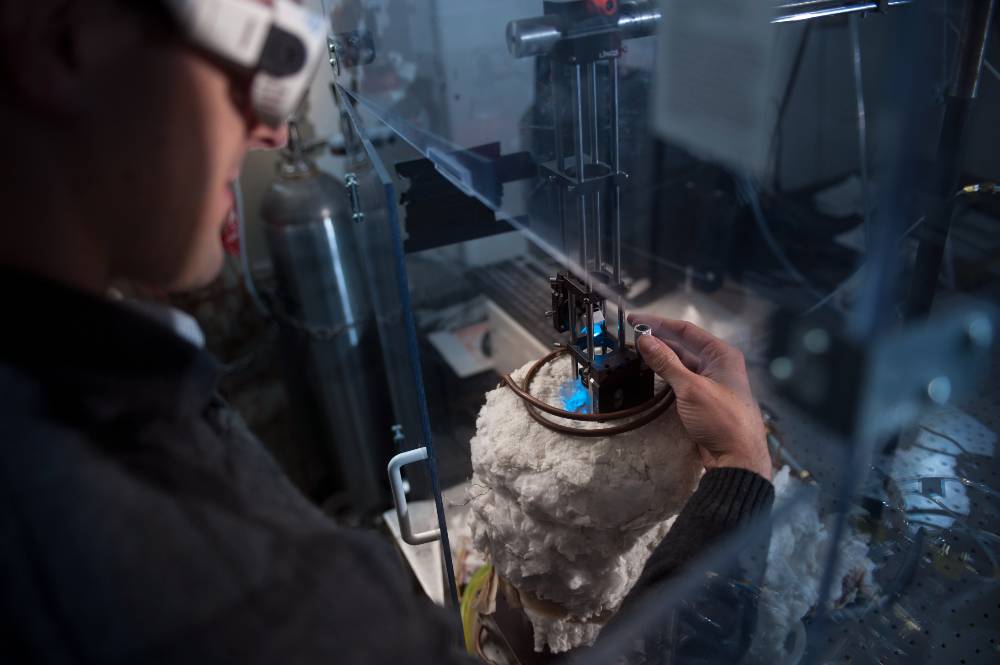 Materials Science focuses on understanding the fundamental properties of materials through their design, development, and characterization. Closely coupled to these goals is the emphasis of Materials Engineering: materials preparation and integration into products and devices.
With research activities that range from controlling charge transfer between nanoparticles in fuel cells to diagnosing the onset of soft tissue damage through advanced metabolomics to designing new composite materials for next generation wind turbine applications, participants in Montana's Mat Sci program lead internationally recognized research efforts in four distinct focus areas:
biomaterials;
materials for energy storage, conversion and conservation;
electronic, photonic and magnetic materials; and
materials synthesis, processing and fabrication.
Here in Montana, we are excited at the prospect of expanding and enhancing research opportunities for a new generation of scientists and engineers who will become leaders in their respective fields. The Mat Sci program builds upon a strong legacy of scholarly excellence and innovation and is catalyzing new research initiatives that tackle some of the most difficult problems faced in a rapidly evolving society. And all of this activity happens in one of the most geographically beautiful places on earth. Snow-capped mountains, alpine meadows carpeted with wildflowers and clear, fast moving rivers. . . .these are right in our back yard.
If transformative graduate research coupled with unprecedented outdoor adventure sounds appealing, please consider Materials Science under the Big Sky!
The Materials Science program at MSU is part of a collaborative effort with Montana Tech.