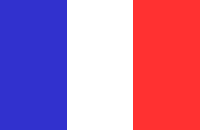 Classes
Visit http://catalog.montana.edu/coursedescriptions/frch/ for a list of French courses.
Curriculum
Faculty
For a list of faculty members in French, go to http://www.montana.edu/mll/french/faculty.html.
French Club
Visit our Facebook page for more information on the French Club.
Interested in Studying Abroad...in France, Morocco, Canada, & more?!
Please contact the Department of Modern Languages and Literatures at 406-994-4448 to find out about current student abroad opportunities.
Watch our video on service learning in Morocco below:
Meet some of our amazing students!
Read the article about how French classes opened up world to MSU Fulbright Scholar bound for Malaysia.