Graduate Students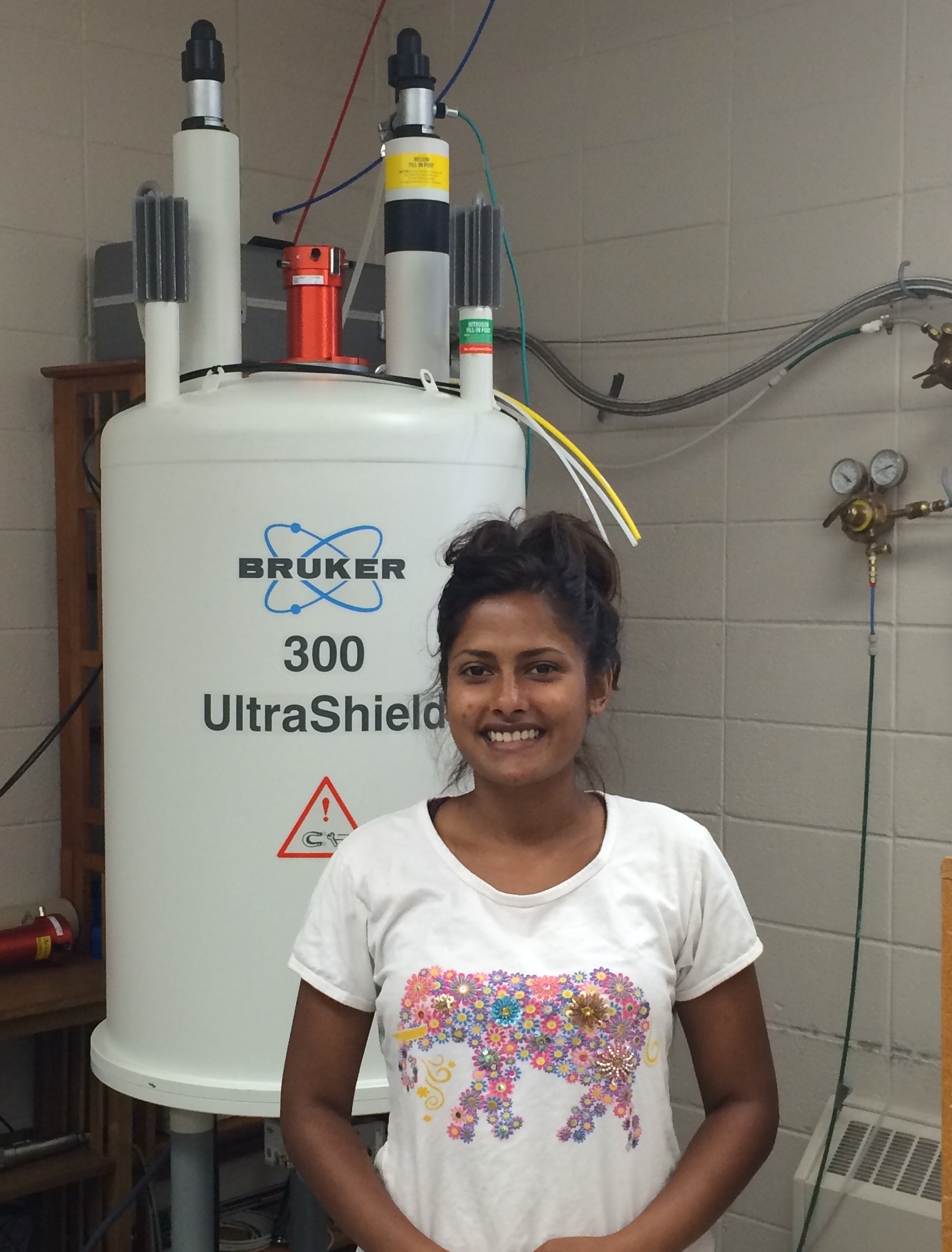 Jayesha (Schamali) Jayaratne
Schamali is using rheology and Rheo-NMR to study wormlike micelle solutions and shear banding.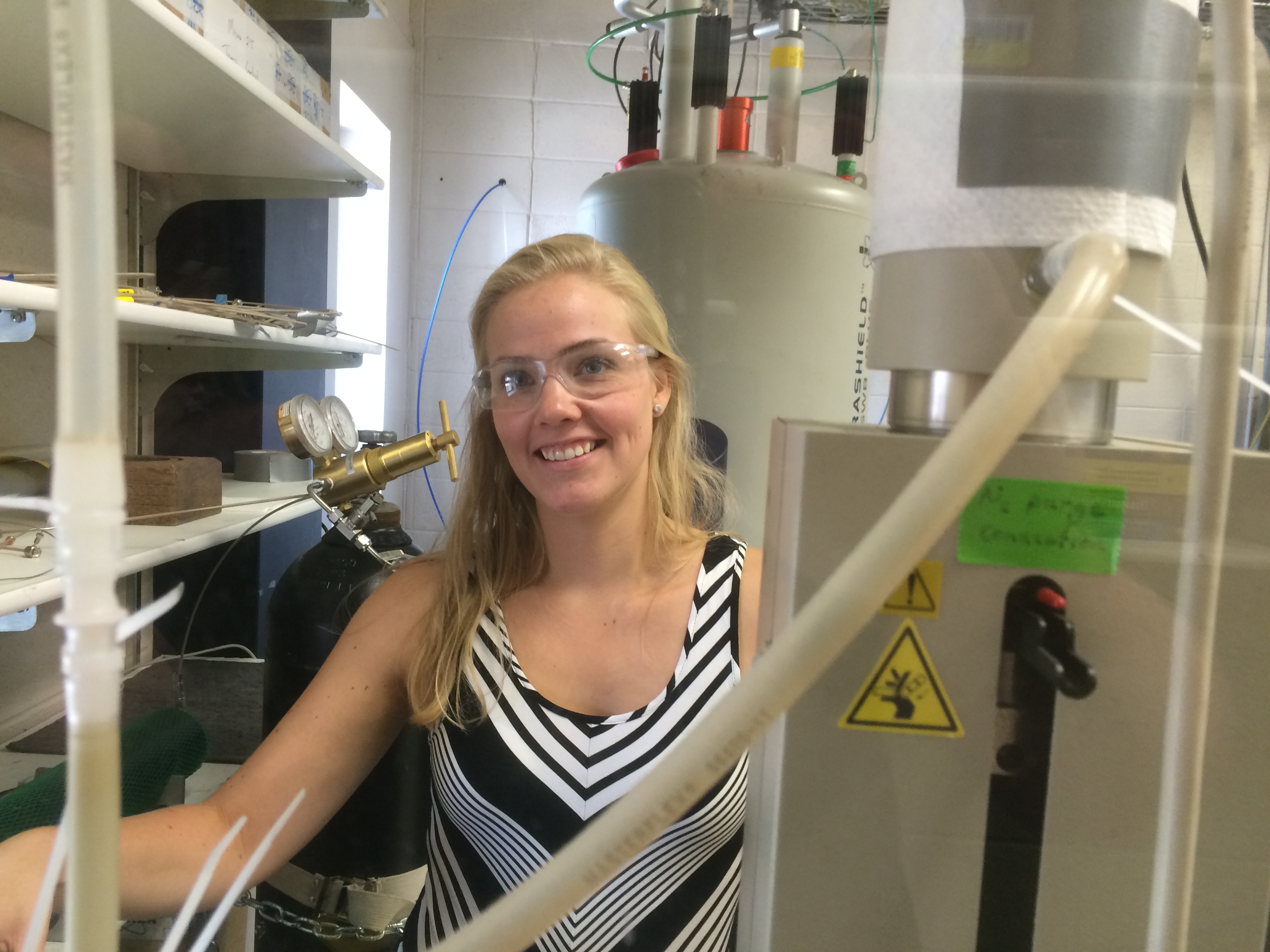 Linn Thrane
Linn is designing a system to allow the study of supercritical fluid flow in-situ in the MRI spectrometer.
Jeff Simkins
Jeff is using fluorine NMR to measure oxygen distribution in biofilms.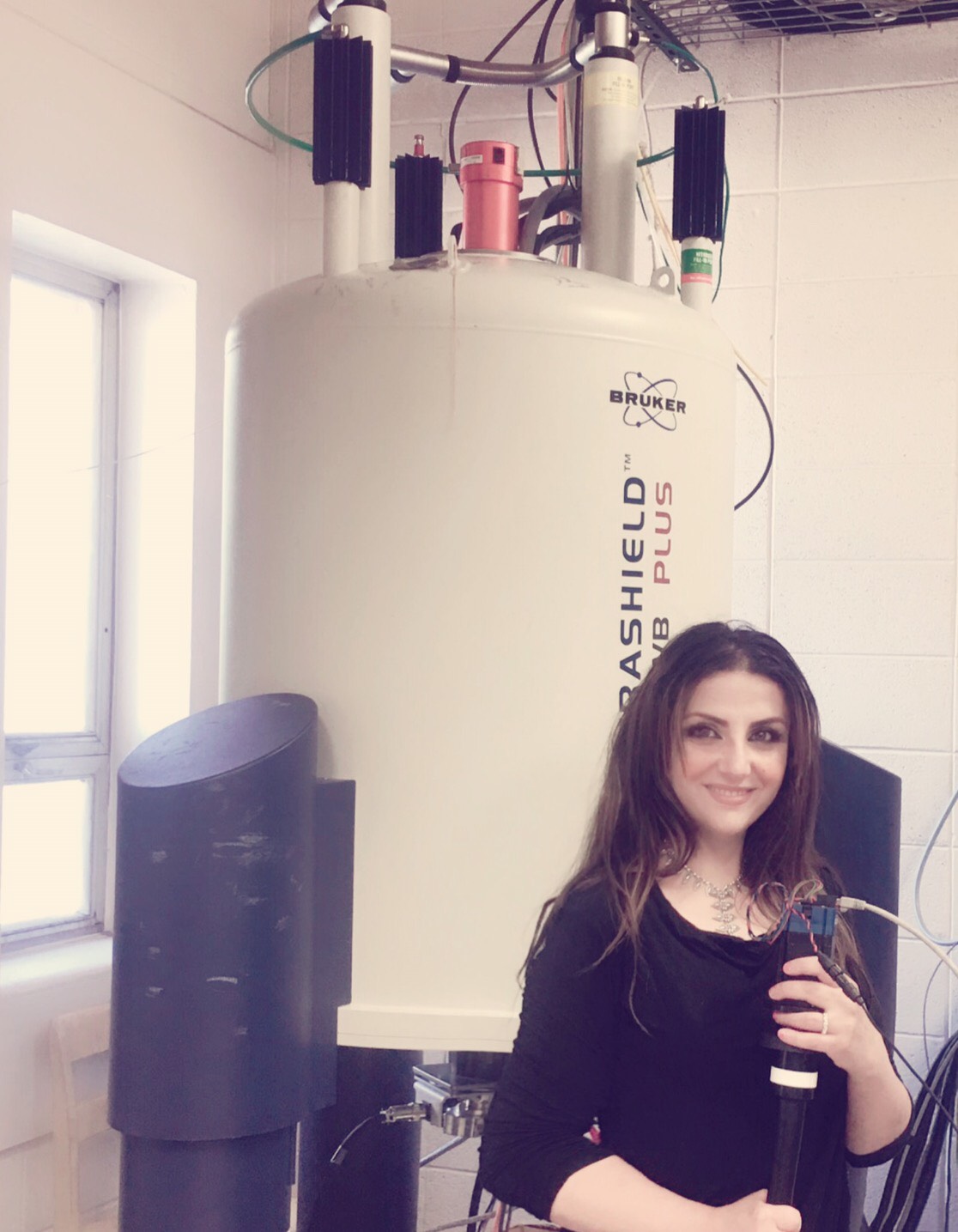 Rehab Al-Kaby
Rehab is studying the dynamics of wormlike micelle solutions with Rheo-NMR.
Matt Skuntz
Matt is using NMR techniques to observe fluid flow through a porous media composed of a phase change material.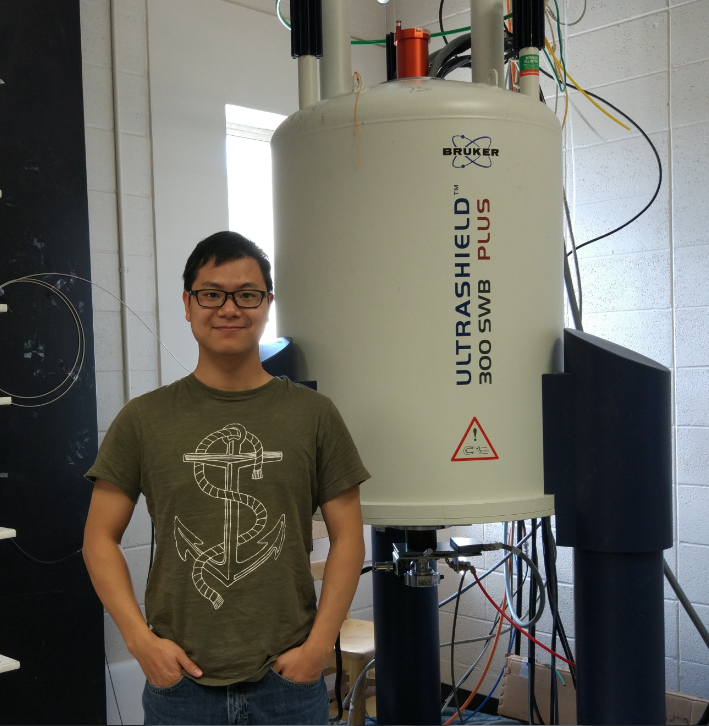 Peng Lei
Peng is conducting an NMR investigation of the microphysical structure of ice-regolith mixtures.
Madison Nelson
Madison is using NMR to look at pharmaceutical products in collaboration with Bend Research Inc.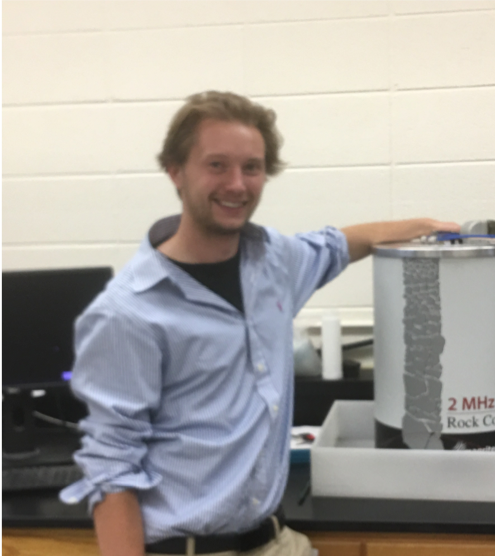 Michael Uthe
Michael is using the low field Rock Core Analyzer to investigate materials of interest to the geological community.
Undergraduate Students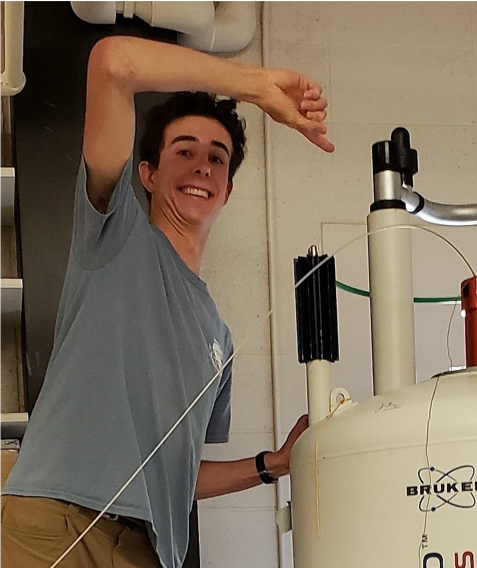 Brenden Pelkie
Brenden is modelling fluid flow through phase change materials using CFD and NMR techniques.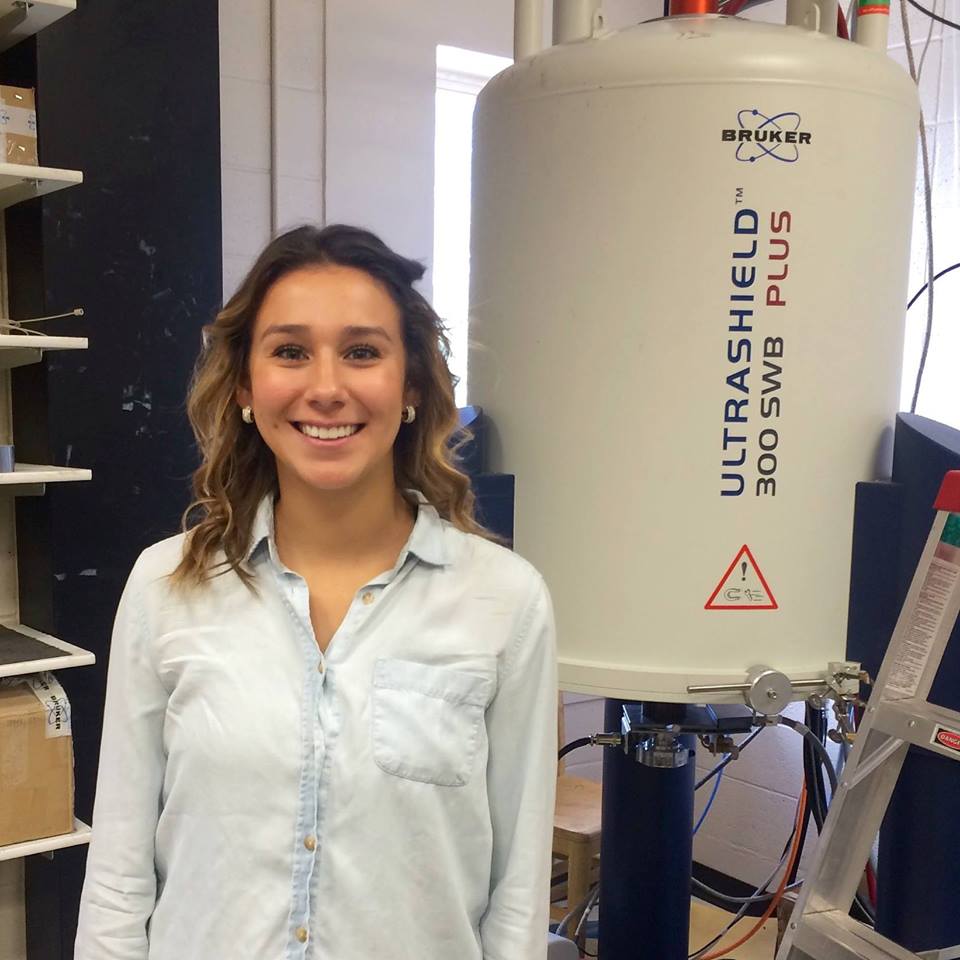 Kayla Keepseagle
Kayla is working with Jeff Simkins on the development of a non-invasive oximetry method for biofilms.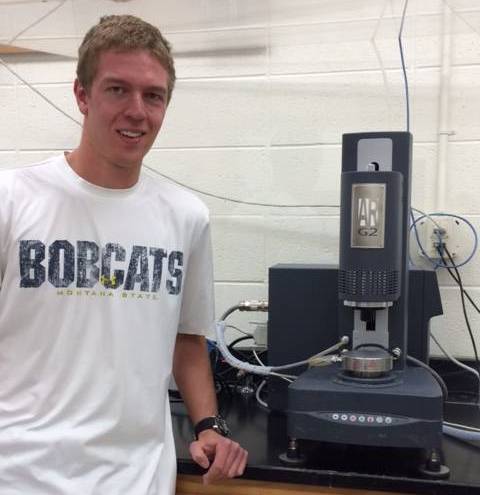 Mark Young
Mark is using rheology to study polymer solutions.