Postdoctoral Researchers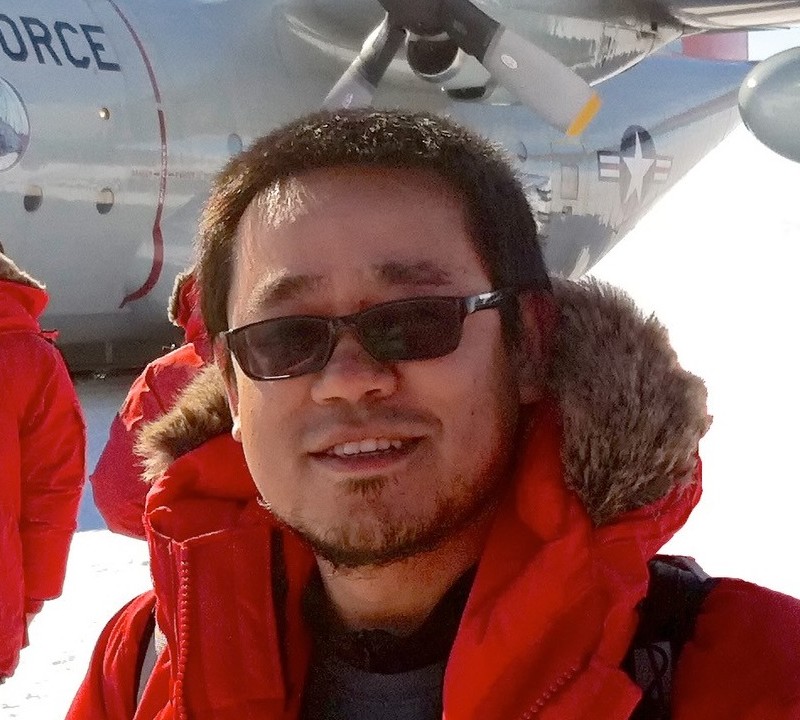 Dr. Wei Li
Postdoctoral Researcher, 2016-2020
Microbial ecology and geomicrobiology, SALSA project
Dr. Juliana D'Andrilli
Postdoctoral Researcher, 2010-2012
Dissolved carbon and biological marker characterization in West Antarctic Ice Sheet (WAIS) Divide ice cores

Dr. Heather Adams
Postdoctoral Researcher, 2009-2011
Bacteria in lakes of the Barrow region in Northern Alaska and the McMurdo Dry Valleys in Antarctica

Dr. Steve Jepsen
Postdoctoral Researcher, 2006-2008
Chemical limitations on potential lithautotrophic life in permafrost of Mars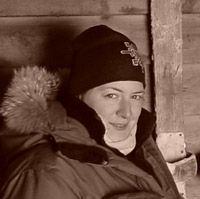 Dr. Jill Mikucki
Postdoctoral Research Associate, 2006-2007
Biogeochemistry of Blood Falls, an Antarctic subglacial ecosystem

Dr. Christine Foreman
Postdoctoral Researcher

Dr. Brent Christner
Postdoctoral Researcher, 2002-2006
Vostok Ice Core, Subglacial Lake Vostok, MCM Dry Valley Lakes
Dr. Peter Lee
Postdoctoral Researcher
Dr. Emily Roberts, Postdoctoral Researcher
Dr. Christopher Fritsen, Postdoctoral Researcher
Dr. Diane Brawner, Postdoctoral Researcher
Dr. Patrick Neale, Postdoctoral Researcher
Dr. Robert Spigel, Postdoctoral Researcher
Dr. Kirk Lohman, Postdoctoral Researcher
Dr. N. Kangatharalingam, Postdoctoral Researcher
Dr. Michael Lizotte, Postdoctoral Researcher
Dr. Walter Dodds, Postdoctoral Researcher
Dr. Robert Murry, Postdoctoral Researcher
Graduate Students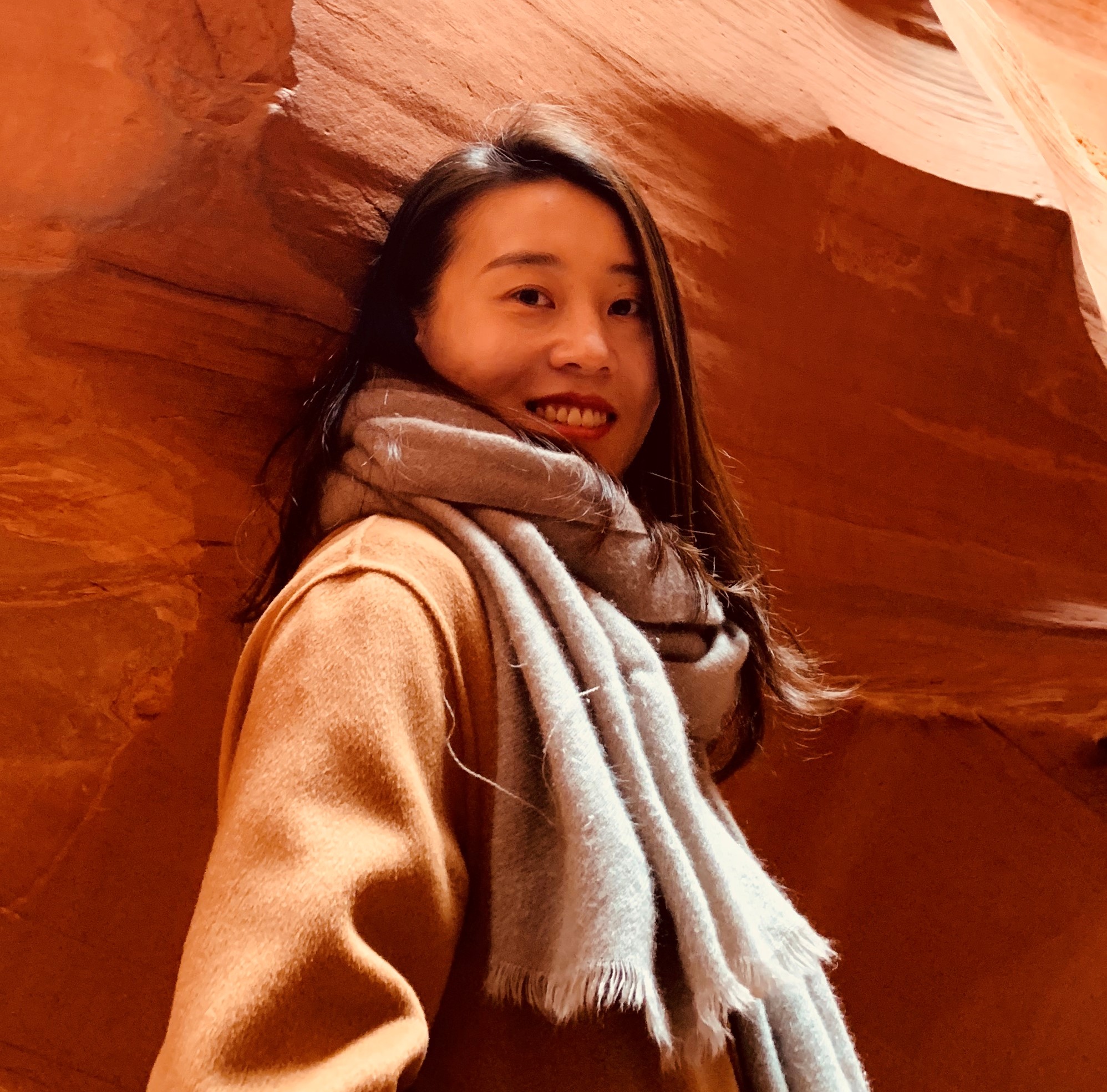 Bixi Guo
Visiting PhD. Student, 2019
Institute of Tibetan Plateau Research,
Chinese Academy of Sciences
Research Topic: organic material character in Antarctic ice cores
Kimberley Roush
Geochemical Characterization of Shallow Sediments from the Grounding Zone Adjacent to the Whillans Ice Stream
Jeff Patriarche
Long-Term changes in phytoplankton diversity in McMurdo Dry Valley lakes.
Priyanka Kudalkar
Physiological characteristics of fungi associated with Antarctic environments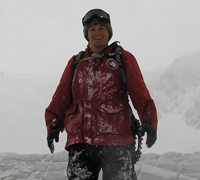 Alex Michaud
Microbially mediated biogeochemical cycles in polar ice covered lakes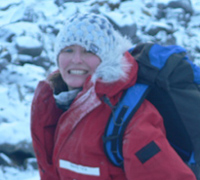 Trista Vick-Majors
Biogeochemical Processes in Antarctic Aquatic Environments: Linkages and Limitations
Pamela Santibáñez Ávila
Ph.D. awarded in 2015
Factors Influencing the Abundance of Microorganisms in Icy Environments

Marie Sabacka
Ph.D. awarded in 2011
Microbial Diversity Across Landscape Units in the McMurdo Dry Valleys, Antarctica

Trista Vick
M.Sc. awarded in 2010
Bacterioplankton Dynamics in Stratified Lakes of the Taylor Valley, Antarctica during the Transition to Polar Night

Joel Moore
M.Sc. awarded in 2006
Diversity, Productivity, and Physiology of Microorganisms in the Stream-Moat-Lake Transition of Lake Bonney, Antarctica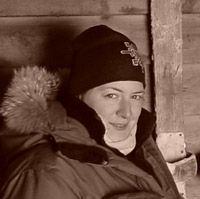 Jill Mikucki
Ph.D. awarded in 2005
Microbial Ecology of an Antarctic Subglacial Environment
Scott Konley
M.Sc. awarded in 2003
Linkages Between Soils and Lake Sediments Biogeochemistry: Taylor Valley, Southern Victoria Land Antarctica

Nicole Turisch
M.Sc. awarded in 2002
Spatial and Temporal Variations of Phytopankton Populations in Lake Bonney, Antarctica.
Cristina Takacs. Ph.D. awarded in 1999. The Factors Affecting the Distribution and Dynamics of Bacterioplankton Biomass and Productivity in Taylor Valley Lakes, Antarctica.
Michael Briggs. M.Sc. 1994. Chemical and physical factors regulating blue-green algal abundance in a regulated reservoir; Colstrip, Montana.
Christopher Woolston.M.Sc. 1994. Nitrogen dynamics in Antarctic lake.
Katrin Schwarz. M.Sc. 1991. Phytoplankton responses to phytoplankton growth in a large pre-alpine lake: Lake Constance, West Germany.
Thomas Sharp.M.Sc. 1993. Temporal and spatial variation of light, nutrients and phyto-plankton production in Lake Bonney, Antarctica, Antarctica.
Thomas Miller.M.Sc. 1991. Influence of inorganic and organic nutrient enrichment on blue-green algal activity and relative biomass in a eutrophic southwest Montana reservoir.
Lizhu Wang.Ph.D. 1992. Control of bacterioplankton activity in a eutrophic lake emphasizing relationships among bacteria, cyanobacteria and nutrients.
Robert T. Angelo.Ph.D. 1989. Hydrogen ion concentration and microbial activity in aquatic alpine systems.
Research Associates
Amy Chiuchiolo
Research Associate/LTER Field Team Leader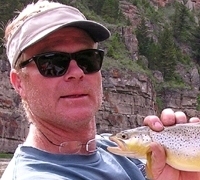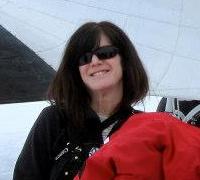 Susan Kelly
WISSARD Outreach Coordinator

Rob Edwards
WISSARD Project Manager

Rob VanTreese
Research Associate/Analytical Technician

Craig Wolf
Research Associate/LTER Field Team Leader
Nicholas Andrew
LTER Analytical Technician

Rob Edwards
Research Associate/LTER Field Team Leader