Public Engagement and Outreach
Jump to:
Fireside Chats about Artificial Intelligence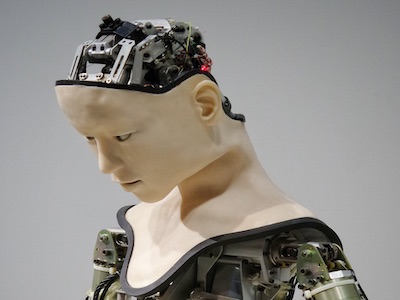 C-STESpartnered with the American Computer and Robotics Museum to do a series of firesidechats on Artificial Intelligence in April and May 2021.MSU faculty Dr. John Sheppard, Dr. Mary Ann Cummings, and Dr. Kristen Intemann explored how we interact with AI every day with the students of Cut Bank High School and in a separate online community event. Participants in these free events examined the potential positive influences AI could have on human health and productivity, as well as the transformative technology's potential pitfalls.
Engaging on the Environment: Timon of Anoconda: Theater for the Anthropocene
Dr. Gretchen Minton at Montana State University will present an adaptation of Shakespeare's Timon of Athens in Bozeman and Butte on September 7th and 8th, 2019. These free outdoor performances represent Minton's latest research project, which endeavors to use site-specific classical drama as a way of addressing the challenges of human impact on our ecosystems. The performance venues—The Silos at Story Mill in Bozeman and Mountain Con Mine Yard in Butte—were chosen because these sites are formerly industrial areas that have been reclaimed as spaces for public gatherings and artistic projects.

Timon of Athens has become popular recently due to its topics of greed, friendship, loyalty, economic disaster, and environmental degradation. Minton is setting her 75-minute adaptation of this play, called Timon of Anaconda, in 1960s-70s Butte, Montana. The play tells the story of a mining mogul who loses everything and is abandoned by his friends. He then attempts to retreat to the wilderness, only to find that there is no place that does not have the mark of human activity.
Dr. Minton is a Professor of English at Montana State University, and member of the STES Faculty Advisory Board, who specializes in Shakespeare and his contemporaries. Since 2011, Minton has served as Dramaturg for Shakespeare in the Parks and Bozeman Actors Theatre, as well as giving lectures at international festivals and conferences.
Minton uses drama, Shakespeare in particular, as a means of exploring the Anthropocene, a time when human impact upon the earth has become the most dominant force on the environment. She notes that Shakespeare was concerned about human impact on the earth as far back as the beginning of the seventeenth century when he wrote Timon. Because the vast majority of Montanans love their public lands and show a high concern for environment protections, this play can help us consider our culpability in ecological disaster, but also imagine a way forward that can include better stewardship of our natural world.
It is Minton's hope that this inaugural production could serve as a model for communities to use local theatre as a means of exploring issues specific to local environmental concerns, encouraging solutions based on ecological reciprocity.
Free public outdoor performances are offered in Bozeman on Saturday 7 September at 3 pm at The Silos at Story Mill, and in Butte on Sunday 8 September at 3 pm at Foreman's Park at Mountain Con Mine Yard.
For more information, please contact Dr. Gretchen Minton at [email protected] or 612.710.5185. Visit her webpage at www.gretchenminton.com
The White Heat Project: Engaging Outdoor Recreationists to Promote Safe Decision-making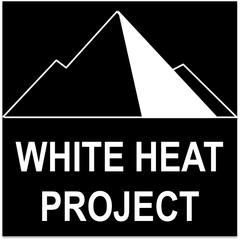 White Heat is research collaboration between researchers at UiT -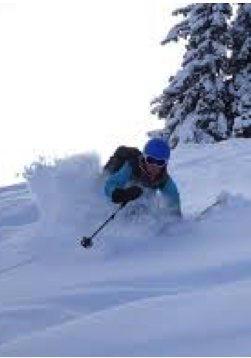 The Arctic University of Norway, Montana State University, and Umeå University. The aim is to generate new knowledge about decision-making that recreationists use under conditions of uncertainty, with a specific focus on decisions in avalanche terrain. The hope is that understanding the decisions that recreationists make will help bring more people home safely from the mountains.
For more information check out their website at: https://whiteheatproject.com/ or contct Jordy Hendrikx at: [email protected]
Critical Conversations:
STES faculty are committed to giving public talks and facilitating community discussions, accessible to a wide audience, about the scientific, ethical, social, and environmental dimensions of science and technology. Upcoming talks inlude:
September 17, 2019: Bozeman Rotary Club Lunch -- Discussion on climate change skepticism, vaccine hesitancy, and confronting doubt about scientific claims.
March 4, 2020: Interfaith Forum Discussion on CRISPR Gene Editing, 12:00pm at Resurrection University Parish
Non-Credit Public Course: Calling BS! How do we know what to believe?
STES is collaborating with Academic Technology and Outreach to offer a public non-credit course that helps to develop critical thinking skills (including how to spot fallacies and identify reliable sources). This course is adapted from a similar course being offered at the University of Washington by Javin West and Carl Bergstrom.
COURSE DESCRIPTION
Every day, we are bombarded with claims some of which may be true and some of which may be false. For example:
There was widespread voter fraud in Florida.
Red wine is good for you! Red wine is bad for you!
GMOs are safe for human consumption.
Smoking causes cancer.
Vaccines can cause autism.
Climate change is a hoax.
Claims about Russian collusion are fake news.
There has been a decrease in illegal immigration.
How do we know what to believe and what is…well… BS? To the extent that we have to rely on experts, how do we know who to trust? To the extent that we can investigate something ourselves, what sources of evidence should we use? How can we assess evidence and recognize errors in reasoning? This non-credit course will cover a range of topics aimed at helping us think critically and responsibly about medical claims, scientific claims, political claims, and claims made by and about the media.
LEARNING OBJECTIVES
After taking the course, you should be better able to:
Guard against BS, deceitful claims, and unreliable sources.
Recognize potentially misleading claims or fallacious reasoning in a variety of contexts.
Figure out for yourself precisely why something is BS.
Be able to help better explain to others why something is BS.
For more information, contact Kristen Intemann at: [email protected]