Looking for Your Next Teacher?
Leadership Initiative Integrity Discipline Adaptability Global Perspective
TTT-Northwest and You
We assist veterans in transitioning to a career in education as a mission.
We are a no-cost source of highly qualified teacher candidates available to you.
Hiring veterans can assist you in filling critical subject shortages.
Veterans who become teacher are 83% male and 43% minority.
There are many veterans that are state-certified and ready to be employed today.
There are more than 2,000 veterans currently enrolled in teacher certification programs, and will be seeking employment in the next few years.
Locate your State Adviser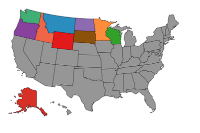 States