2018-19 American Indian Executive Council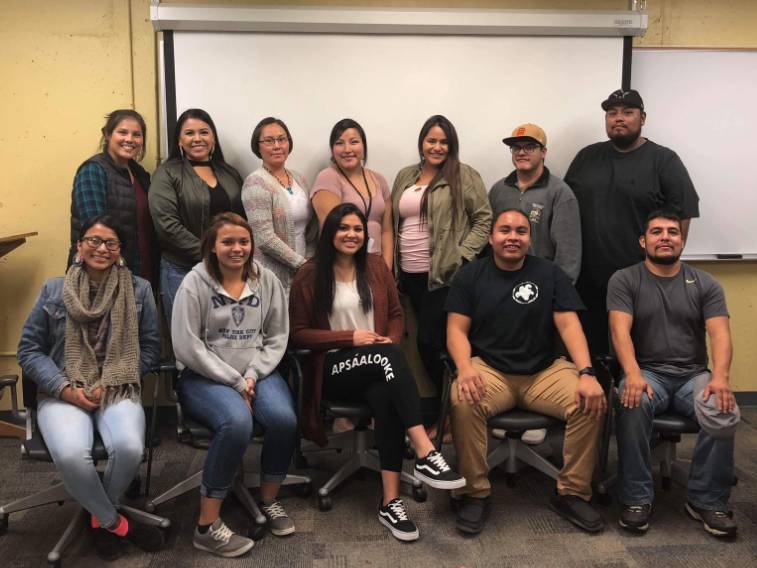 Executive Council Members: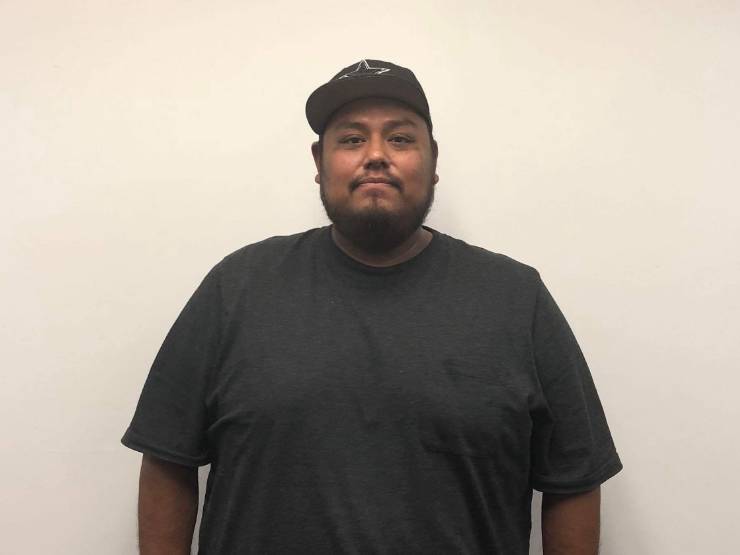 Leroy Pine III
Co-President
My Name is Leroy Pine III, My Apsaalooke name is Great Eagle, given to me by my Grandfather. I am a junior and my major is Business Management with a minor in Native American Studies. I am from the Apsaalooke (Crow) Nation and Tsitsista's (Northern Cheyenne) Nation but am enrolled in the Apsaalooke Nation. I would like to develop a clean natural renewable source of energy and fiber as opposed to destroying our forests and natural habitats. I am excited to be an executive member and continue to build our community presence on and off campus and to establish more relations across campus and the Bozeman community.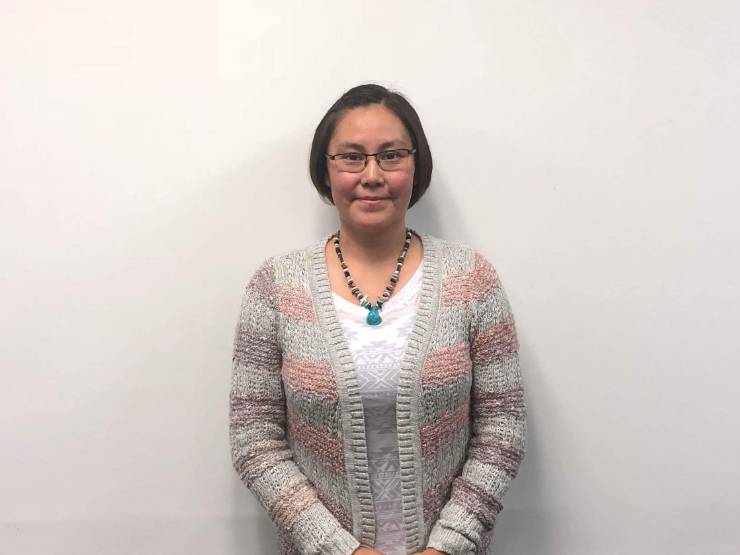 Allison Reyos
Co-President
I am Allison Reyos "Cedar Woman Singing". I am a 2nd year kinesiology major from the Blackfeet, Northern Arapaho and Navajo tribes. I grew up on the Wind River Indian Reservation in Wyoming. After I graduate I plan on helping my people in whatever possible ways I can in dynamic healthy native ways. I really want to make a difference in my communities. Being a part of AIC is like being a part of a family, at least that's my goal as Co-President. I want everyone to feel like they belong here, because they do. I'm excited to bring a sense of home, culture and engagement to my fellow students.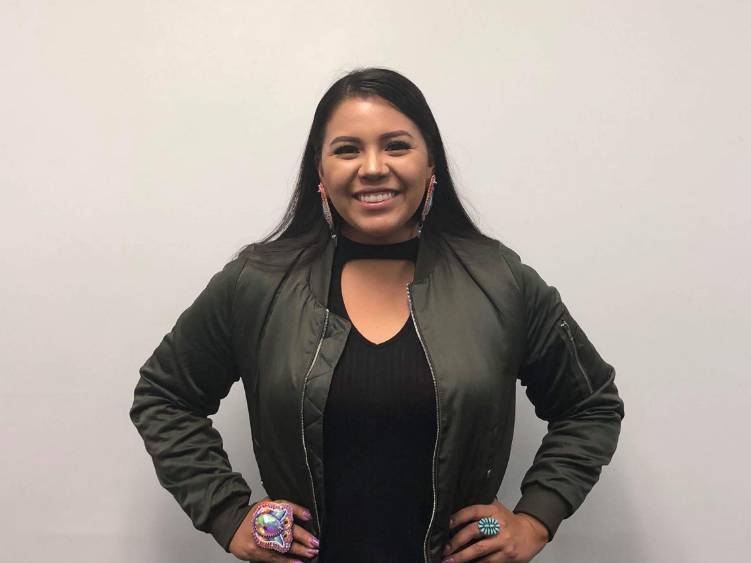 Connie Brownotter
Treasurer
Háŋ, mitákuyepi. Čhaŋtéwašteya napéčhiyuzape. Hello, everyone! My name is Connie Brownotter. My Lakȟóta name is "Waglí Huníŋ Wachíŋ Wiŋ" which means "Returning Wish" in English. I am Diné and Húŋkpapȟa Lakȟóta from the Standing Rock Sioux Tribe. I am a Junior majoring in Human Development and Family Science and minoring in Native American Studies. After I graduate from MSU, I am hoping to continue my higher education journey by also pursuing a master's degree as well as a doctoral degree in something related to health or education for the benefit of my tribe. I plan to return to Standing Rock to live and work amongst my people. I love being a member of the American Indian Council because it is a great opportunity for me to further develop my leadership skills, meet new people from various tribal backgrounds and help plan fun activities for our awesome indigenous community!
Bryce Andrade
Secretary
My name is Bryce Clinton Andrade and I am currently a graduate student in Native American Studies. I was born and raised in Cupertino, California and moved to Aurora, Colorado when I was 6 years old. I decided to come up to Montana State to get a brand new experience and get out of my comfort zone. I am not tribally affiliated. After I graduate with my masters I hope to attend a doctoral program for Native American/Indigenous Studies or for Native American Law. I love being a Executive Member of the AIC because it helps bring a sense of a tight knit community to Montana State University.
Nicole Barber
Fundraising Chair
My name isNicoleBarber and I'm a junior in the nursing program married to an Active Duty Army soldier and I'm a mother of 3 kids. I am apart of the Oglala Sioux Tribe from Pine Ridge, South Dakota. After I graduate I plan to move to South Dakota and work for Indian Health Services (IHS) in Rapid City or Pine Ridge for at least 2 years. I love being an executive member of the AIC and look forward to working with everyone to plan the 2019 Pow Wow!
Shakira Glenn
Marketing Director
My name is Shakira Glenn, from the Apsaalooké nation. A junior studying accounting. I plan to become a budget analyst for non profit programs partnering with not only the Crow reservation, but surrounding indigenous nations as well. I am pleased to serve as the marketing director this year to hone my skills within the non profit world. I am looking forward to seeing the native community come together to plan events for the indigenous peoples and become partners with other minority groups to share our experiences here at Montana State University. Aho.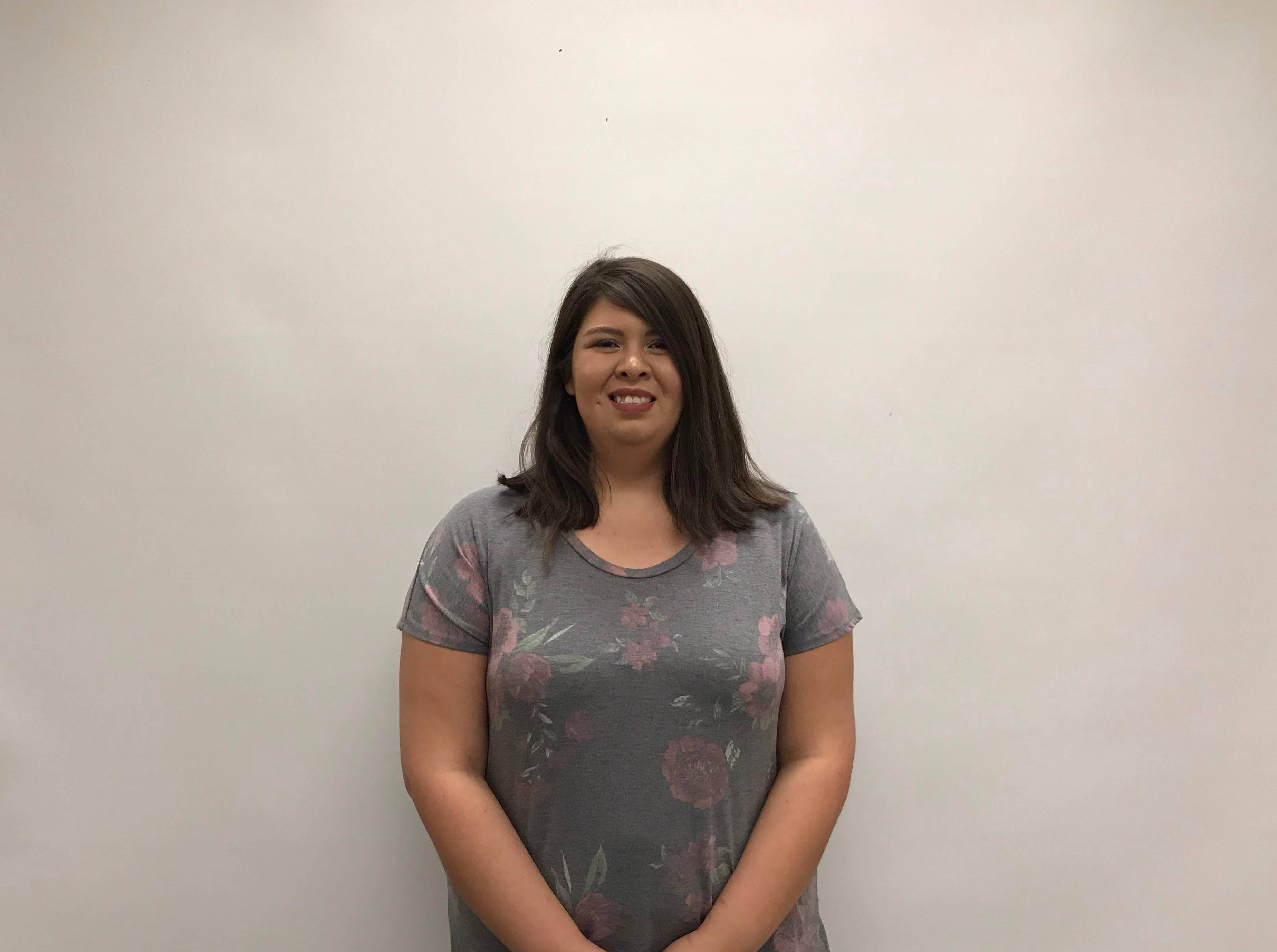 Marena Mahto
Liaison Communications Director
Nawáh, sšúxu`, KatatAxaáA Gidybaus na Marena Mahto; Taatačitaá'A káNIt, wiitatshánu, na sahnish. Hello, my relatives, my Native name is Bright Eyes and my government name is Marena Mahto; I come from the Mandan, Hidatsa, and Arikara nations of northwestern North Dakota. I am originally from Dickinson, North Dakota. I am currently a senior, studying Political Science and American Studies, with minors in History and Native American Studies. I plan to pursue a Master's Degree in Native American Studies here at MSU, then I plan to go onto law school. I am proud to serve on the American Indian Council's Executive Committee and I am looking forward to getting to know more of the Native community through this position, as well as communicate with other organizations across campus on behalf of the AIC.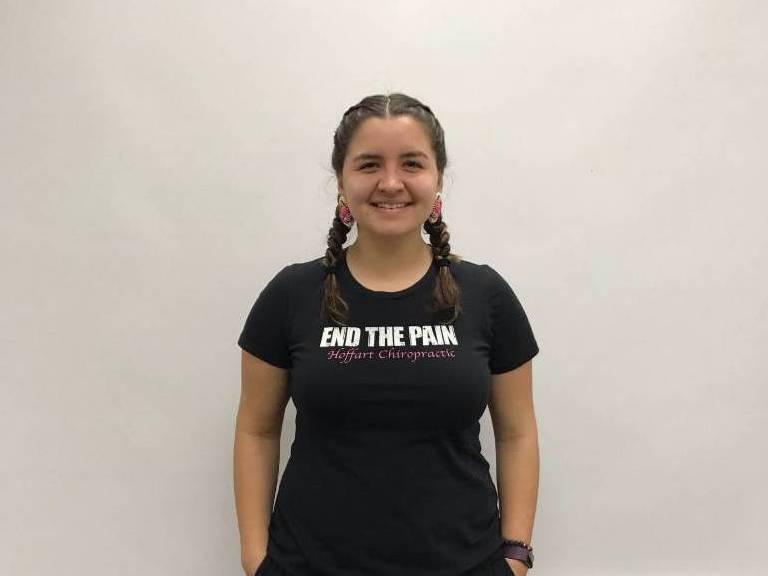 Maya Horse
Social Media Associate
Hi, my name is Maya Ohinniya Wicapi Win Horse, I am Oglala Lakota. My hometown is Lincoln, California. I am a freshman majoring in Nursing, after graduating I plan to work on reservations and become a travel nurse. I am excited to make our community feel like a family and home away from home. To be able to be apart such an amazing group of people.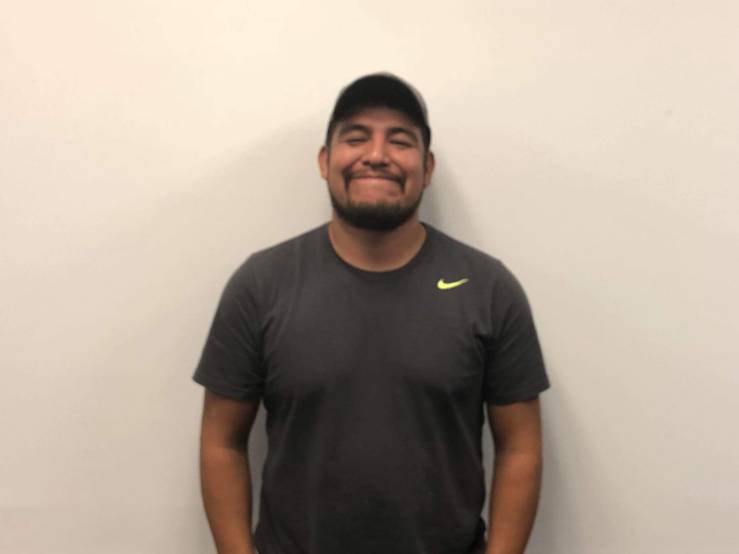 Daniel Reyos
First-Year Representative
I am Daniel Reyos. I am enrolled in the Northern Ute Tribe of Ft. Duchene, Utah also I'm part Eastern Shoshone, Northern Cheyenne, and Laguna Pueblo. I hail from the lands of Ft. Washakie WY. My Major is Mechanical Engineering Technology. I have a plan in accordance with my major, but you'll have to follow me too find out what it is. There is a lot to me and my stories of my experiences if you want to know you will just have to ask.
Deshawna Anderson
First-Year Representative
Sho'daache!
Ya'ateh !
Hello! My name is

Deshawna

Anderson and my indian name is Suu'acheeshi meaning Thunderwoman. I am from the
Apsáalooke
(Crow) Tribe and the White Mountain Apache Tribe and a proud member of the American Indian Council (AIC). Currently, I plan to major in Studio Art and minor in Native American Studies to express and reflect our cultural values, beliefs, and traditions. I am in love with being an executive member since I have the opportunity to work for and with our Native American community. I look forward to an awesome year for the AIC filled with overcoming challenges and opportunities for growth!
Bree Deputee
First-Year Representative
Shoodáchee, baláshe Ammashiche Itchiish. Translated to English, my name is "One Who Thinks Good". My borrowed name is Bree Deputee. I am from the Northern Cheyenne and Crow tribes from southeastern Montana. I graduated from St. Labre High School in 2018, but I'm primarily from Billings, MT. I'm in my freshman year of studying under the College of Nursing, and I hope to earn Native American Studies and Writing minors as well. I am also a student of the Honors College. After I graduate from MSU, my plans are to return home to serve and take care of native communities in hospital settings, using modern medical techniques coalesced with traditional Plains practices. My goal as a First Year Representative is bring more awareness to the outstanding presence of indigenous people, consistently acknowledge the ancestral homelands our country (and university) resides on, and to maintain a welcoming and prosperous Native community on campus for current and future students. I would also like to bring more attention to the current epidemic in Indian Country that is missing and murdered indigenous women. As my next four years at MSU unfold, I would like to hold various events to let our sisters and their families know we remember them and we are fighting for them. Aho!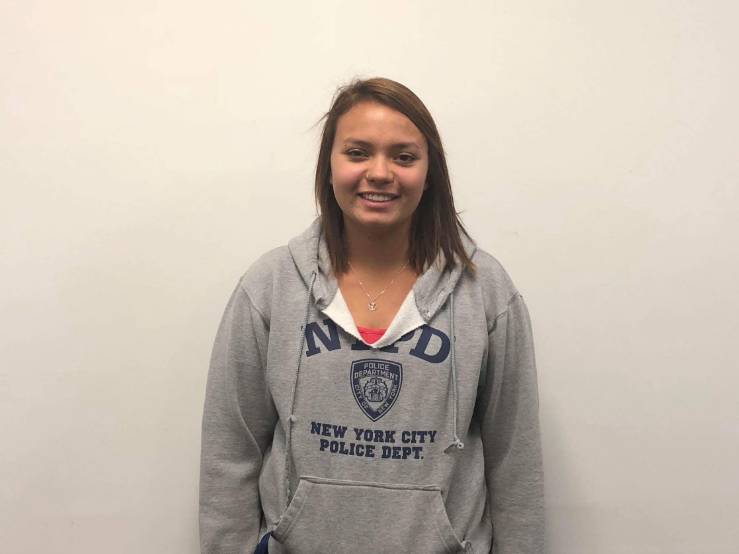 Sheyenne Gwilliams
First-Year Representative
My name is Sheyenne Gwilliams and I'm from Valley City, North Dakota! I am a freshman here at MSU and I am a pre-med major with a minor in Genetics. I hope to attend medical school after graduating here. I'm super excited to be apart of the American Indian Council because it gives me a chance to be apart of something that has the chance to change the lives around me.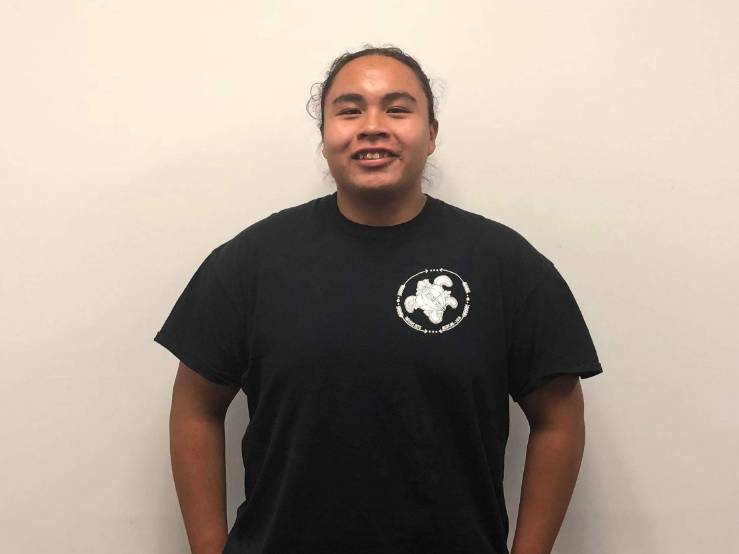 Zachariah Ridesatthedoor
First-Year Representative
Oki Nisto Nitaniko Saa-aa-mi Siipisto, hello my name is Medicine Owl and my Government name is Zachariah Rides At The Door. I am a first year student and undecided major wise. I am from Browning Montana at the heart of the Blackfeet Nation. I plan to go back to my hometown so that I can give back to a community that helped me grow up. I am excited to be an AIC exec member so that I will be more a part of the Native community and also that I get to give my ideas and incite on plans.
View our past Council Members!
Updated: 10/18/2018