Commander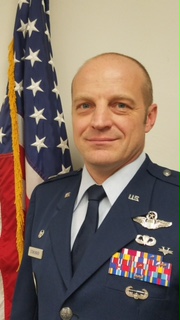 Lieutenant Colonel Andrew P. Stohlmann
Lieutenant Colonel Andrew P. Stohlmann is the Commander of Air Force ROTC Detachment 450, the Professor of Aerospace Studies and the Department Head for Aerospace Studies in the College of Engineering at the Montana State University (MSU). He is responsible for the all detachment and cadet programs including the recruiting, training and commissioning of all AFROTC cadets on the MSU campus. Lt Col Stohlmann instructs Foundations of the Air Force, Military History, Leadership and Management and senior-level course on National Security Strategy and Senior Cadet's Active Duty Preparation. Lt Stohlmann instructs AS100 and AS200 courses. Lt Col Stohlmann also serves as the Education Officer for Detachment 450. He took command of the Detachment 450 in July 26th. A list of former Professors of Aerospace Studies & AFROTC Det 450 Commanders can be found.
Operations Officer
Major Eddie F. Cunningham
Major Eddie Cunningham is the Recruiting Officer at Detachment 450. He is responsible for leading, recruiting, training, counseling and evaluating students and cadets in Air Force ROTC. He works closely with the university and community to identify and recruit quality applicants for this program. He is an Assistant Professor of Aerospace Studies and provides instruction on each level of the Air Force ROTC program and currently teaches the AS400 courses. Major Cunningham joined AFROTC Det 450 in February 2015.

afrotc@montana.edu
Recruiting Flight Commander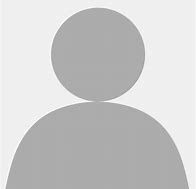 NCOIC of Personnel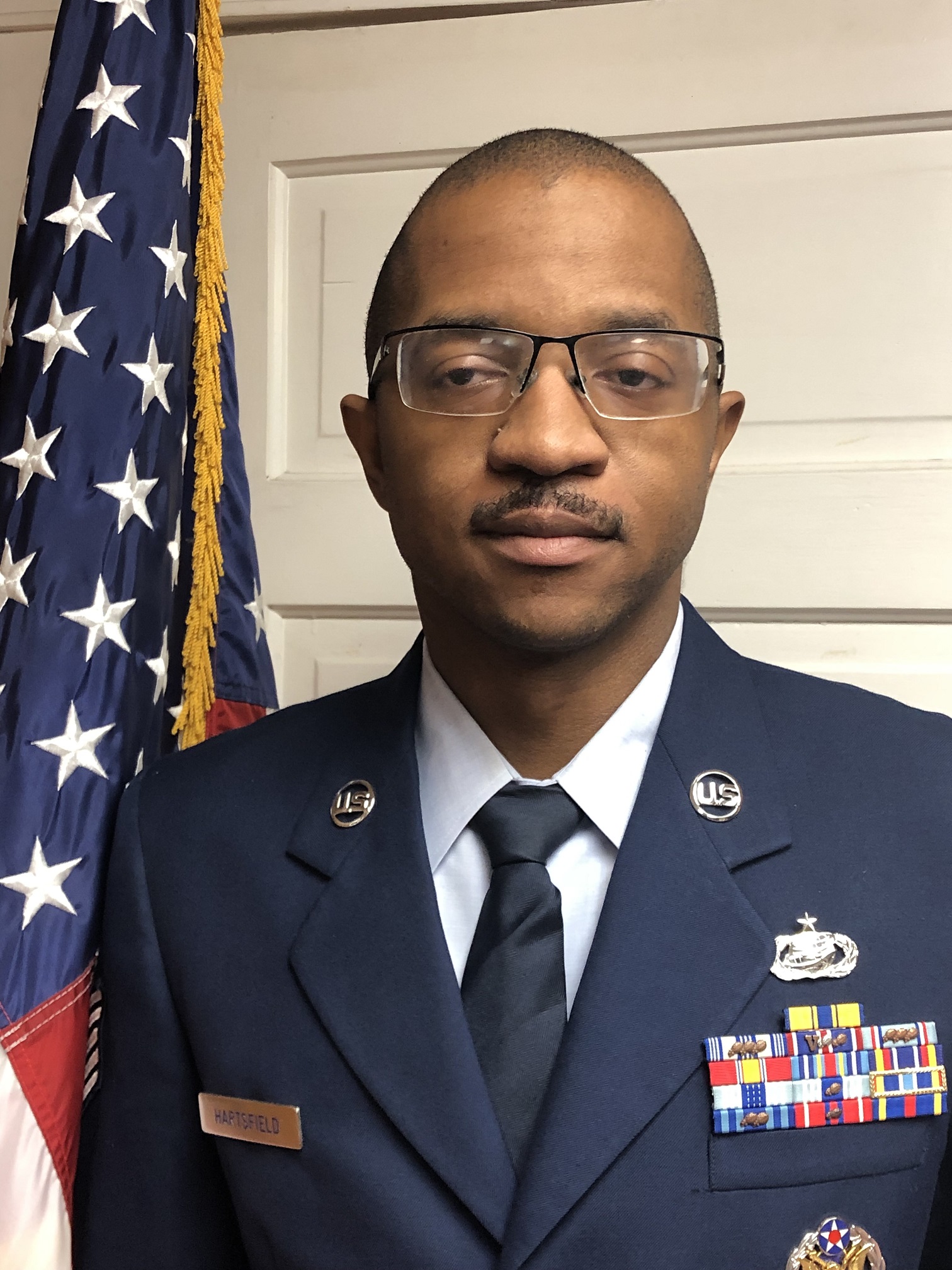 Technical Sergeant Ernest T. Hartsfield
Technical Sergeant Ernest Hartsfield is the NCOIC of Personnel Operations at Detachment 450. His responsibilities includes managing cadet life-cycle personnel actions such as records, medical/physicals, enlistments, categorization and commissioning. He is also responsible for security clearance processing and medical clearance processing. He joined AFROTC Detachment 450 in October 2018.
afrotc@montana.edu
NCOIC of Administration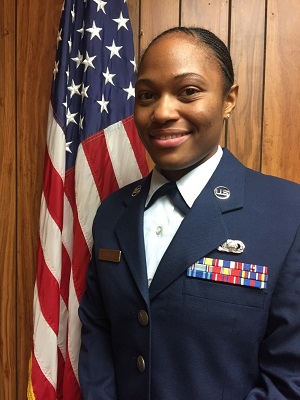 Technical Sergeant Latesha C. Oliver
Technical Sergeant Latesha Oliver is the NCOIC of Information Management & Administration at Detachment 450. TSgt Oliver manages cadet records, medical/physicals, security clearances, enlistments, categorization and commissioning. She reported for duty at Detachment 450 in December 2016.
afrotc@montana.edu
Department Liaison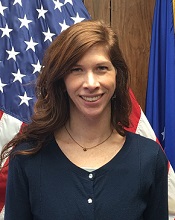 Ms. Melissa Turney
Ms. Turney is a veteran of the US Air Force and a former student of Montana State University. As the department's administrative assistant, she is responsible for coordinating departmental actions with the university and office management for the Department Head and Commander of Air Force ROTC Detachment 450. She is responsible for coordinating High School Scholarship Interviews as well as the university Room & Board scholarship program. Ms. Turney joined AFROTC Detachment 450 in January 2016.

afrotc@montana.edu
Click Here for Privacy and Security Notice
Last updated 24 January 2017