Whitewater Rafting
Every fall at the beginning of the year, Det 450 holds a whitewater rafting trip to break the ice. The cadets carpool to the rafting company and spend a day on the river full of rapids and raft wars.
Brown Jug Football
The Air Force vs. Army Brown Jug game is an annual event where the two ROTC groups get together for a competitive game of football.
Brown Bottle Football
This is the official detachment POC vs. GMC football game. The POCs have historically defeated the GMCs...
Veterans Day
Det 450 recognizes and thanks our Veterans. Some of our cadets served breakfast to our Veterans and commemorated them in a Veteran's Day ceremony at Sunset Hills Cemetery. We also went on a hike to the "M" trail dedicated to our POW and MIA.
Local Activities
The 450th Cadet Wing takes part in many hikes and local adventures to enjoy all that Montana has to offer.
Paintball
Air Force ROTC battled MSU's Army ROTC in a combative day of paintball. Most of our cadets returned in one piece.
Sweat for the Vets 5K
Every spring in April, we sponsor and host the Sweat for the Vets 5K walk/run. Check out our last Sweat for the Vets 5K here:
https://www.racemontana.com/Search/event.aspx?id=36464
Formal Dining Out
In late April or early May each year, Det 450 organizes a formal dining out ceremony and hosts distinguished guests from the university, local veterans groups and military members (active, veterans and retired). Although this event is a formal banquet, there is no shortage of fun and we always have a dance and informal mingle after the formal portion of the dining out.
Base Visits

Periodically, the 450th Cadet Wing has an opportunity to visit Air Force Bases in Montana and other States to learn about the mission on those bases. In 2016, many cadets from Det 450 visited Hill Air Force Base and got to tour the facilities and get briefings on different career fields directly from officers serving in those career fields. They also had an opportunity to get an up-close look at the F-35 aircraft.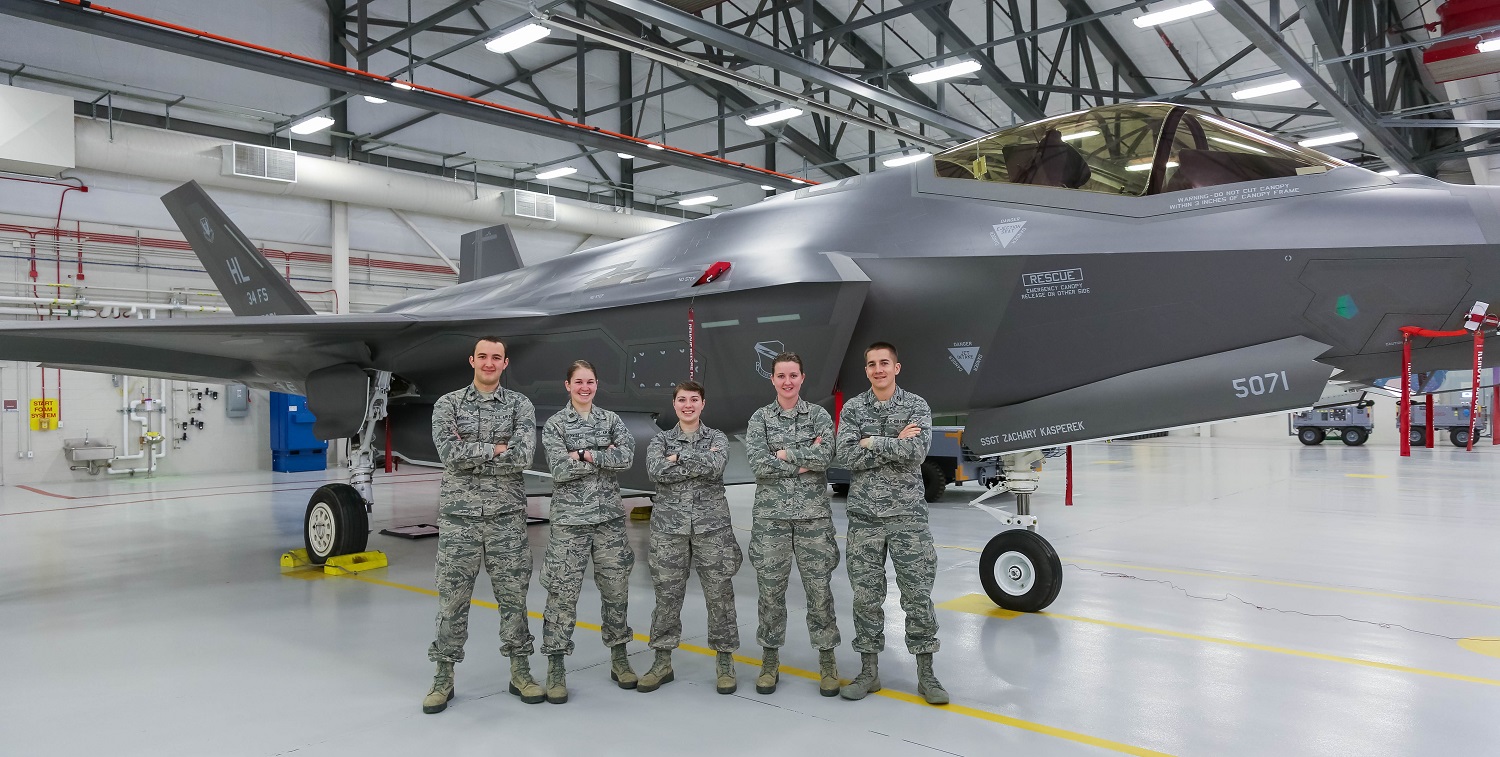 Click Here for Privacy and Security Notice
Last updated 24 January 2017