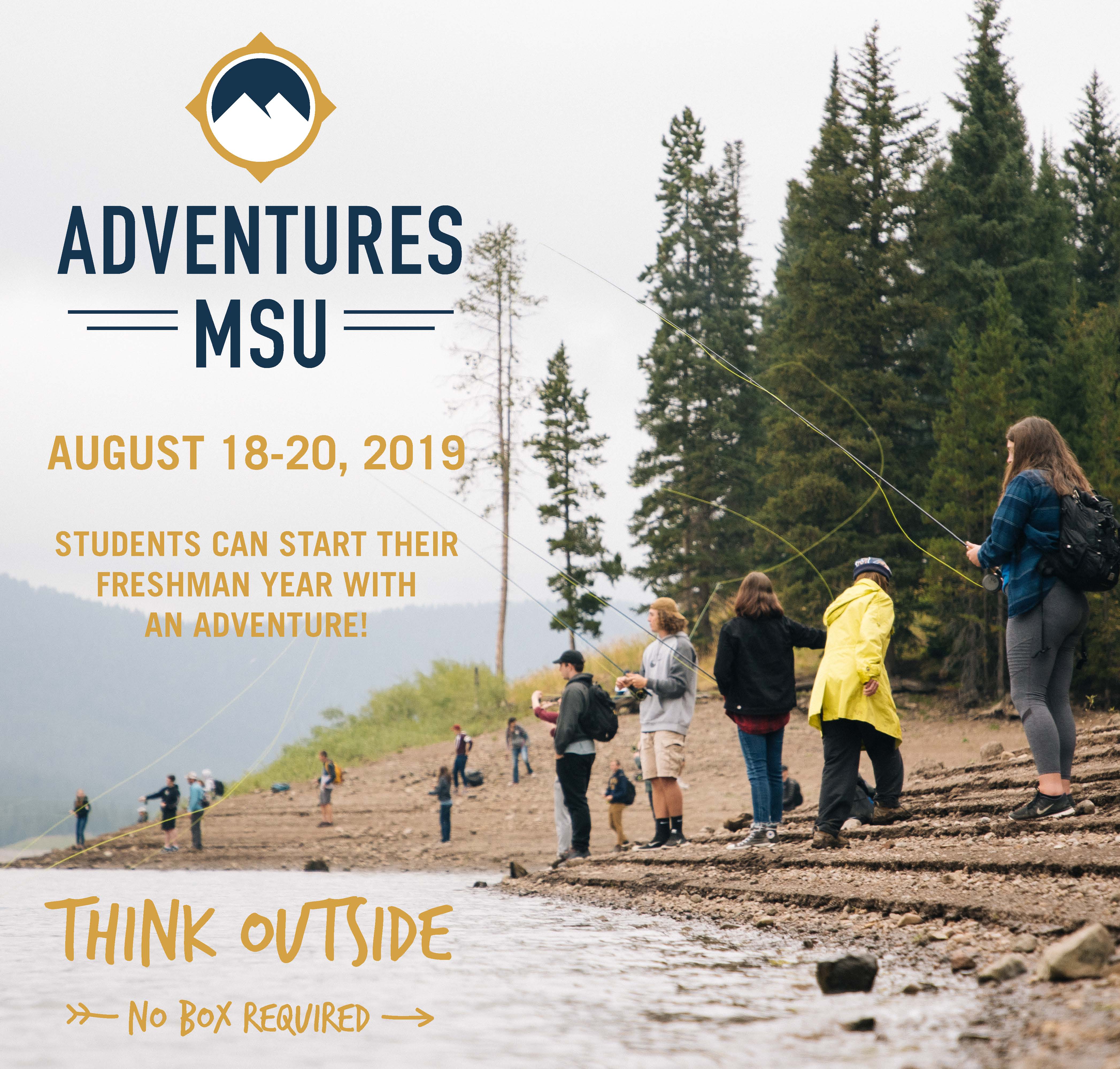 Thank you for your interest in Adventures MSU! We'll be your guide for exploring your new home. You'll visit many of Bozeman's prized locales including: the historic Story Mansion, Downtown Bozeman, Rockhaven Camp in Gallatin Canyon and Hyalite Canyon. You'll traverse a high ropes course, learn teambuilding and leadership skills, hike the Gallatin National Forest, canoe or kayak the Hyalite Reservoir, and much more. In addition, our Learning Strategist will teach you the skills you'll need to be successful at MSU, all while you earn one academic credit. At Adventures MSU, you will also:
Meet new friends
Learn the strategies you will need to be successful in the classroom such as note-taking, test-taking, critical thinking and reading, how to communicate with your professors, and career exploration (remember, this is different than high school!)
Meet the individuals at MSU who are committed to your success, including your very own Success Mentor and Success Advisor
Experience outdoor adventures with your new friends
Complete assignments to support your academic success and career plans
Complete reflection exercises, follow-up small group and personal appointments with your Career Coach and Success Advisor, and one supplemental 2-hour CheckPoint classes to satisfy your one academic credit requirements for this course
Receive support far beyond your first week at MSU
*Students currently registered for less than 12 credits should contact the Adventures MSU office
to understand how this may affect their Fall 2019 tuition & fees.