Burkle Lab — people
the field crew 2013!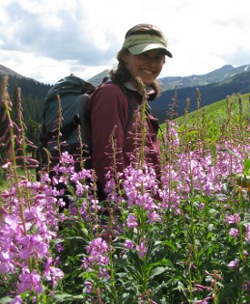 Laura Burkle
Assistant Professor of Ecology
Email
Current Graduate Students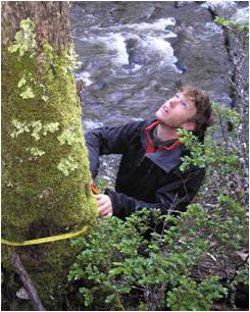 Mike Simanonok
Email
I'm broadly interested in community ecology, with emphasis on interspecific interactions and how community structure and function change with disturbance. My research at MSU investigates turnover of alpine plant-pollinator communities and interactions at spatial, temporal, and environmental scales.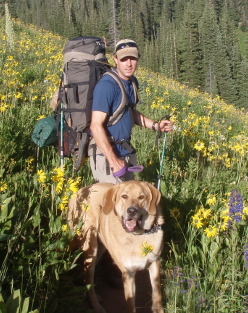 Anthony Slominski
Email
I am a first year PhD student in the Burkle Lab. I am interested in how environmental change is impacting plant and pollinator interactions and what implications this has for plant and pollinator populations as well as community structure and ecosystem function. I look forward to conducting my research in the mountain systems of Montana.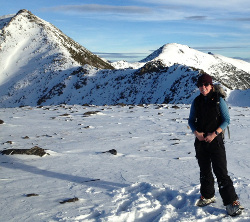 Laura Heil
Email
I joined the lab as a Master's student in the fall of 2013. I am interested in how plants and pollinators respond to disturbance, and how climate change and land use change are influencing plant-pollinator interactions. My research interests include investigating the effects of wildfire versus logging on plant and pollinator communities from a landscape perspective. I am excited to be a part of the Burkle lab and am looking forward to spending quality time with the pollinators of Montana.
Past Lab Members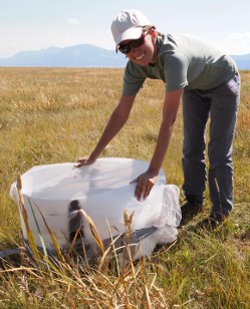 Stacy Davis

MS 2013: The effects of timing of grazing on plant and arthropod community structure in grasslands of southwest Montana
Affiliates
Casey Delphia

Dr. Casey Delphia is a native bee expert and a lover of alpacas.
Travis Belote

Dr. Travis Belote is a Research Ecologist with The Wilderness Society in Bozeman. He prefers to be roaming the Bob Marshall Wilderness, not sorting biomass in the lab.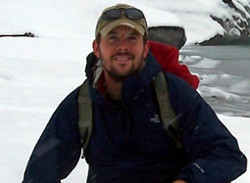 Justin Runyon

Dr. Justin Runyon is a Research Entomologist with the Forest Service at the Rocky Mountain Research Station in Bozeman.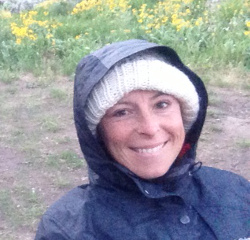 Elizabeth Reese

Elizabeth Reese is a research technician in the lab. She has a MS in Entomology from the University of Georgia.
Once upon a timers
thanks for all of your help!
Anny Chung

Anny is currently a PhD student in Ecology at the University of New Mexico.
Julie Wray

Julie still wants to study plants and pollinators after a hot and tick-infested summer in the midwest. She is doing just that in a MSc program at Simon Fraser University, back home in Canada.
Zach Portman

Zach found his calling in bee taxonomy and systematics. He is now a PhD student at Utah State University and was awarded an NSF GRFP. Way to go Zach!
Meghan Duell

Meghan is now in a PhD program in biology at Arizona State University. She is interested in investigating how sensory perception affects behavior, specifically how olfaction influences cognition, foraging, and social behaviors in insects.
Dash Donnelly

Dash LOVES bumble bees. But does he love hunting and golf more? He is currently applying to graduate school (to study bees, not hunting).
Jenny Weisenborn

Jenny is a world traveler and talented artist. She also voluntarily dives into tedious tasks (biomass sorting. . .) without trepidation. She is now working towards a masters degree in liberal arts and sciences from San Diego State University.
Liz Hummelt

Liz worked as an Institute on Ecosystems Intern in the lab during summer 2012 pinning bees, weighing roots and exploring the Bitterroots. She is an undergraduate at MSU.