Event Services hires for a wide range of positions and provides any necessary training. Work Study is accepted!
Event Services is actively hiring stagehands and student custodians. All other positions are currently filled for the 2019 spring semester. If you would like to apply for positions in Fall 2019, please indicate your Job Interest and list your Start Date as "Fall 2019"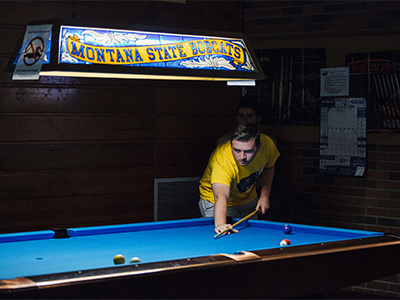 Bowling and Billiard Instructors
Stagehands
Ticket Office Representatives
Student Custodians
Tech Support
Guest Services
Cashiers
Student Recyclers
Administrative Assistants
Ask-Us Desk Information Specialists
Bowling Mechanics
Student Operations
Incentives include:
Make your own schedule – work up to 20 hours/week during the academic year and up to 40 hours/week during the summer
Be a part of the action at events on campus – everything from Bobcat Athletics to guest speakers
Bobcat Gear Provided
Starting wages vary per position, from $9.50/hour up to $12/hour
denotes required fields.