Lynsey Dyer
Lynsey Dyer is a professional skier and youth empowerment leader who is also an MSU alumna. She's won every big mountain competition in which she's competed, and has been named Female Skier of the year multiple times by Powder Magazine. Recently, she has focused a great deal of energy toward inspiring the nest generation of young female skiers through her talks and films. Lynsey produced and directed the first all-female ski film, Pretty Faces, after securing funding through a successful Kickstarter campaign. The film won numerous awards and sold out 100 shows.
Lynsey also co-founded She Jumps, a non-profit that aims to foster participation in outdoor activities for women and girls in order to nurture their confidence, leadership, and engagement with nature. Lynsey's latest project, a podcast entitled Showing UP, is available on ITunes.
Supaman
Supaman (Christian Takes Gun Parrish) is an innovative Hip Hop artist, Native American dancer, and member of the Apsaalooke Nation who lives on the Crow Reservation of Montana. His message is one of resilience and hope, and empowerment. Supaman has won numerous awards for his music, including multiple Native American Music Awards and a 2017 MTV Video Music Award. He was also recognized at the 2018 Indigenous Music Awards, receiving the awards for Best Hip Hop Album and Best Producer.
Supaman's videos for his songs "Why" and "Prayer Loop Song" have gone viral, with each viewed over two million times on YouTube. His work weaves Native American Culture, Hip Hop, and activism into a unique artistic style.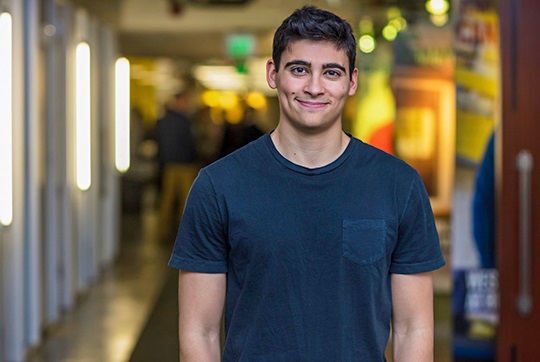 Cliff Weitzman
As a dyslexic college student Cliff Weitzman built Speechify, a mobile and desktop app that lets users listen to documents and books instead of reading. Speechify is world renowned for the human like quality of its computer text-to-speech voices, its text extraction, and the simplicity of its interface. Speechify is now used by millions of people who consume 200 Million words with the platform every week (4,000 books worth of information per week) and has saved users more than 3.4 million hours of time.

Cliff is on Forbes' 30 Under 30 list and built 36 other tech products before Speechify. He founded the Renewable Energy Engineering major at Brown University, listens to ~100 books every year, has the first chapter of Harry Potter memorized, and still mixes up his left and right.