Department of Earth Sciences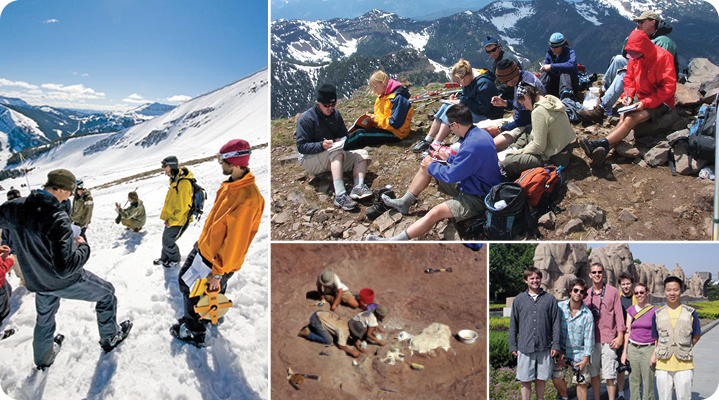 The department, headed by Dr. David Varricchio, has a full-time faculty of 14 earth scientists, geologists and geographers. We have about 50 active graduate students in our Master of Science and Doctor of Philosophy in Earth Sciences programs. Our PhD program was added in Fall 2004. There are 200+ undergraduate majors in the department, divided between geography, geology, geohydrology, gis/planning, snow science and paleontology.
By virtue of our outstanding location in the scenic and rugged mountains of southwest Montana, Earth Science students have many opportunities to participate in field trips that facilitate the study of earth processes, earth resources, earth history, and environments that people have modified. These field trips are an integral part of many courses, as well as extracurricular activities sponsored by the department. Fieldwork is a very important component of our instructional programs at both the undergraduate and graduate levels. Because of the broad research conducted by faculty in the department, many undergraduate students have the opportunity to work on active research projects. In particular, we offer the opportunity to do a "Senior Thesis" to our top students in each senior class. The senior thesis enables a student to work on an actual research project under the supervision of a faculty member, write a research report (a mini-thesis), and present the results at a professional conference. This is excellent preparation for graduate school and/or the workplace.
Our graduate student's projects and theses frequently involve field-testing of state-of-the-art hypotheses proposed elsewhere, as well as formulation of the next generation of hypotheses, which will shape our disciplines in the decades to come. Most Master's and PhD-level thesis work in the Department is published in the peer-reviewed professional literature and presented at regional or national professional meetings.