Please read all of the following information carefully. These documents and registration forms are essential for your team to compete.
---
Code of Conduct Form
Please complete and submit (via mail or email) the MTSO Code of Conduct form. This must be completed by each team prior to the day of the competition. For more information about the ethical conduct expected of all MTSO participants, please refer to the Science Olympiad Code of Ethics and General Rules.
---
Talks & Tours
Montana Science Olympiad will be offering Talks and Tours from 1 - 2 pm. Advanced registration is required, and many options fill up quickly! Didn't register for a talk or tour? Meet in SUB Ballroom A 12:45 - 1pm for all talks and tours, unless another meeting location or time is mentioned. Didn't sign up for a talk or tour? Come to SUB Ballroom A anyway - you may be able to join an activity.
Sign up for Talks and Tours here:
---
Montana Science Olympiad Hats
Hats are available this year for $10 each.
Hats are heavyweight brushed cotton, color is light khaki with navy blue trim.
Place your order HERE.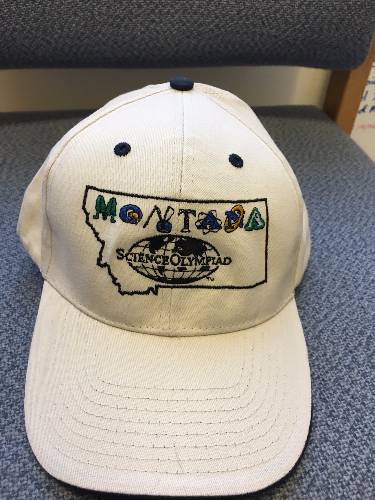 ---
Avogadro Registration
Links
Division B: https://app.avogadro.ws/mt/montana-state-b/
Division C: https://app.avogadro.ws/mt/montana-state-c/
New Avogadro Users
Click the Division B or Division C Link above,
Click Login (upper right),
Below the Login button, click "Register for an account,"
Create a Username and Password,
Check your email – a message from Avogadro Support – click "Activate Account,"
EMAIL mtscioly@montana.edu that you have an Avogadro account. Tell us the email address or username that that you used,
We will link your account. After you hear back from us,
Follow instructions for Returning Avogadro Users below.
Returning Avogadro Users
Click the Division B or Division C Link above.
Click Login (upper right),

Enter your Username and Password (or click "forgotten your password"),

Click Team (upper right),

If you don't see the word "Team" in upper right email us mtscioly@montana.edu – we need to link your school to our tournament.

You should see your school and school ID listed,

Know your school ID for scheduling, impound, and event score sheets,

For each event, select Competing if you plan to participate that the event. Select "Not Showing" if you don't plan to participate in that event. There is an "A" button for choose All for either option (Competing or Not Showing),
Click Update at the bottom.
If you have a Division B team and Division C team you need to do this for both links at the top
If you have a Varsity and JV team you need to do this for both teams
To add members to your team you (or they) would need to can create Avogadro accounts for each of your team members, then you can add them to your team and to specific events. This is NOT REQUIRED for Montana Science Olympiad.
---
Museum of the Rockies ♦ STEM Fun Night
Registration for Museum of the Rockies STEM Fun Night is OPEN! - register here: http://museumoftherockies.doubleknot.com/event/stem-fun-night-2017/2216303
Register by Wednesday November 15
Museum of Rockies STEM Fun Night is Monday evening (November 20, 2017) and is free for registered coaches & team members. Others (parents, grandparents, siblings, etc.) wishing to attend pay a fee. Registration is required for everyone, including coaches and team members, who plan to attend.
---
Science Olympiad Rules Manuals
New this year - Science Olympiad Rules Manuals are available free from Science Olympiad: https://store.soinc.org/us/page/welcome
---
MTSO School Registration
School membership/registration is CLOSED!
MTSO state tournament for Division B (grades 6-9) and Division C (grades 9-12). Each team can have at most 15 students, with limits on the number of 9th and 12th graders on each type of team.
The rules for team membership, set by National Science Olympiad policy are available here:
Home, virtual, alternative & private school
New to MTSO? Please call or email with any questions.
---
Questions?
Please call us at (406) 994-7476 or send us an email at mtscioly@montana.edu.