Long-wave infrared emission is recorded with a radiometrically calibrated imager (left), the clear-sky atmospheric emission is calculated and removed to produce residual radiance (center), from which clouds are detected and classified according to cloud optical depth or other desired quantity (right).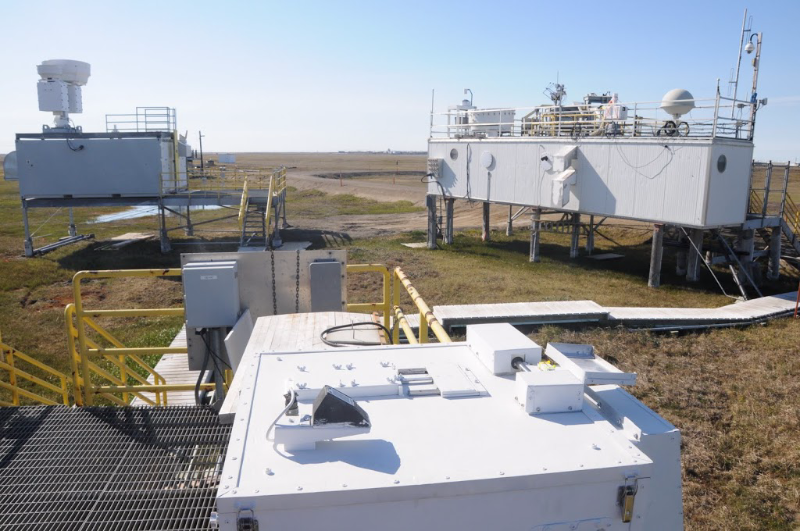 The Infrared Cloud Imager (ICI)
Ground-based radiometric cloud imaging
Spatial cloud statistics for climate research
and Earth-space optical communications.
We developed the Infrared Cloud Imager (ICI) for ground-based measurements of spatial cloud statistics. The ICI has been deployed at Poker Flat Research Rangenear Fairbanks, Alaska, and at the North Slope of Alaska (NSA) and Southern Great Plains (SGP) sites operated by the DoE's Atmospheric Radiation Measurement (ARM) program. The ICI-2 is a compact version that is deployed at the Table Mountain Facility operated by NASA/JPL. The ICI-3 is a wide-angle (110°) version currently operating in Barrow, Alaska. We also have an all-sky version undergoing characterization in Bozeman, Montana.
The ICI prototype was funded by the Communications Research Laboratory near Tokyo, Japan, for studies of the Arctic atmosphere. The ICI-2 development was developed in collaboration with NASA JPL for cloud studies in support of Earth-space optical communication. The ICI-3 and subsequent versions have been developed and refined with support from the National Science Foundation through the Arctic Observing Network.