Master of Science in Science Education
Offering Innovative Online and Campus-based Graduate Courses for Science Educators
Welcome to the Department of Intercollege Programs for Science Education website! We offer unique online and campus courses in biology, chemistry, earth science, ecology, education, engineering, environmental science, land resources, microbiology, physics, and plant sciences designed for science educators. Courses may be taken for professional development or to earn a graduate degree.
MSSE Office Warming Open House!
Please come visit us in our new space at 451 Reid Hall on the MSU campus
Thursday, December 3rd from 3-4pm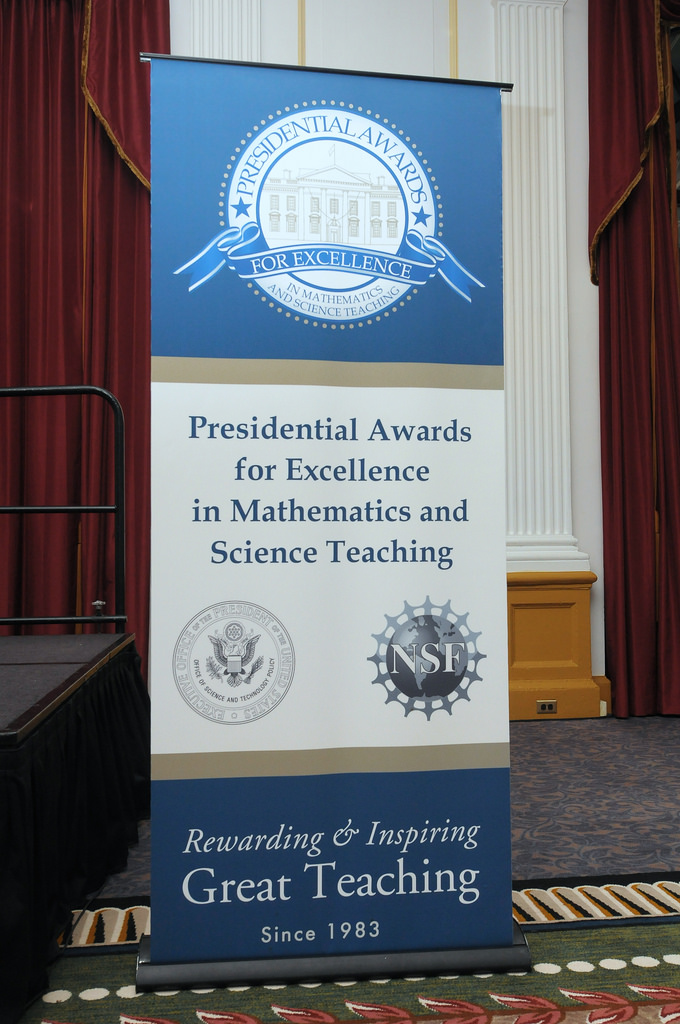 David McDonald and Chris Monsour
President Obama Honors Outstanding Mathematics and Science Teachers
MSSE graduates David McDonald and Chris Monsour have been selected as winners of the
Presidential Award for Excellence in Science and Math Teaching!