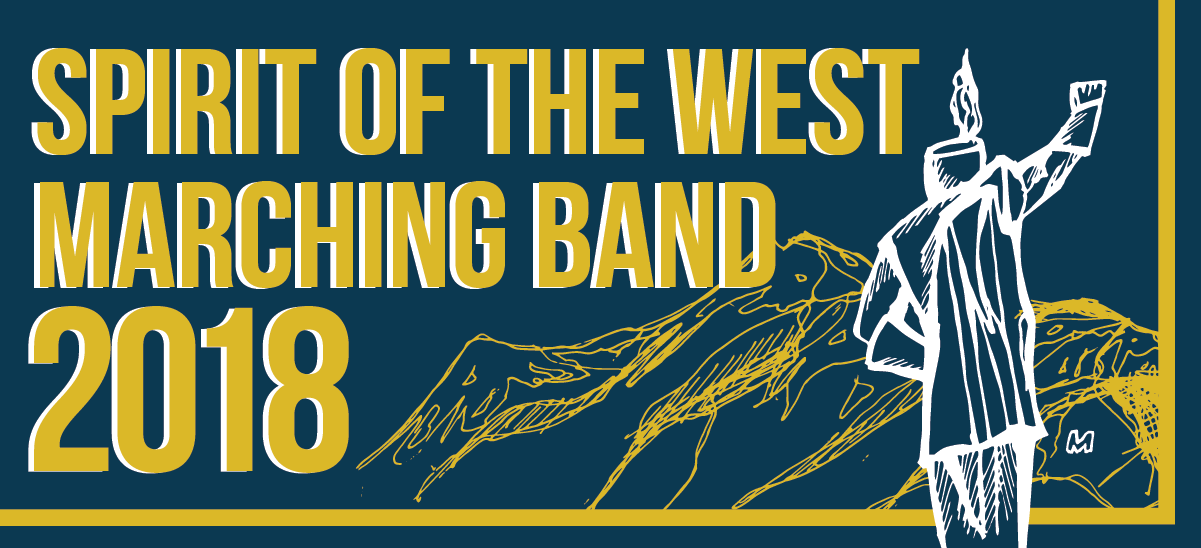 Welcome!
Welcome to the "Spirit of the West" Marching Band at Montana State University. We can be seen and heard at all home Bobcat football games as well as dozens of other events around campus and in our community. We are pleased to offer unique performances featuring lively and entertaining music, choreography, and field drill in support of Bobcat spirit. The band consists of MSU students from dozens of majors. The "Spirit of the West" is directed by Dr. Nathan Stark with assistant Stephen Versaevel.

Calling all players!
Join the historic 125th Alumni Band on October 12-13, 2018. This special one-time event for band alumni not is to be missed! Read More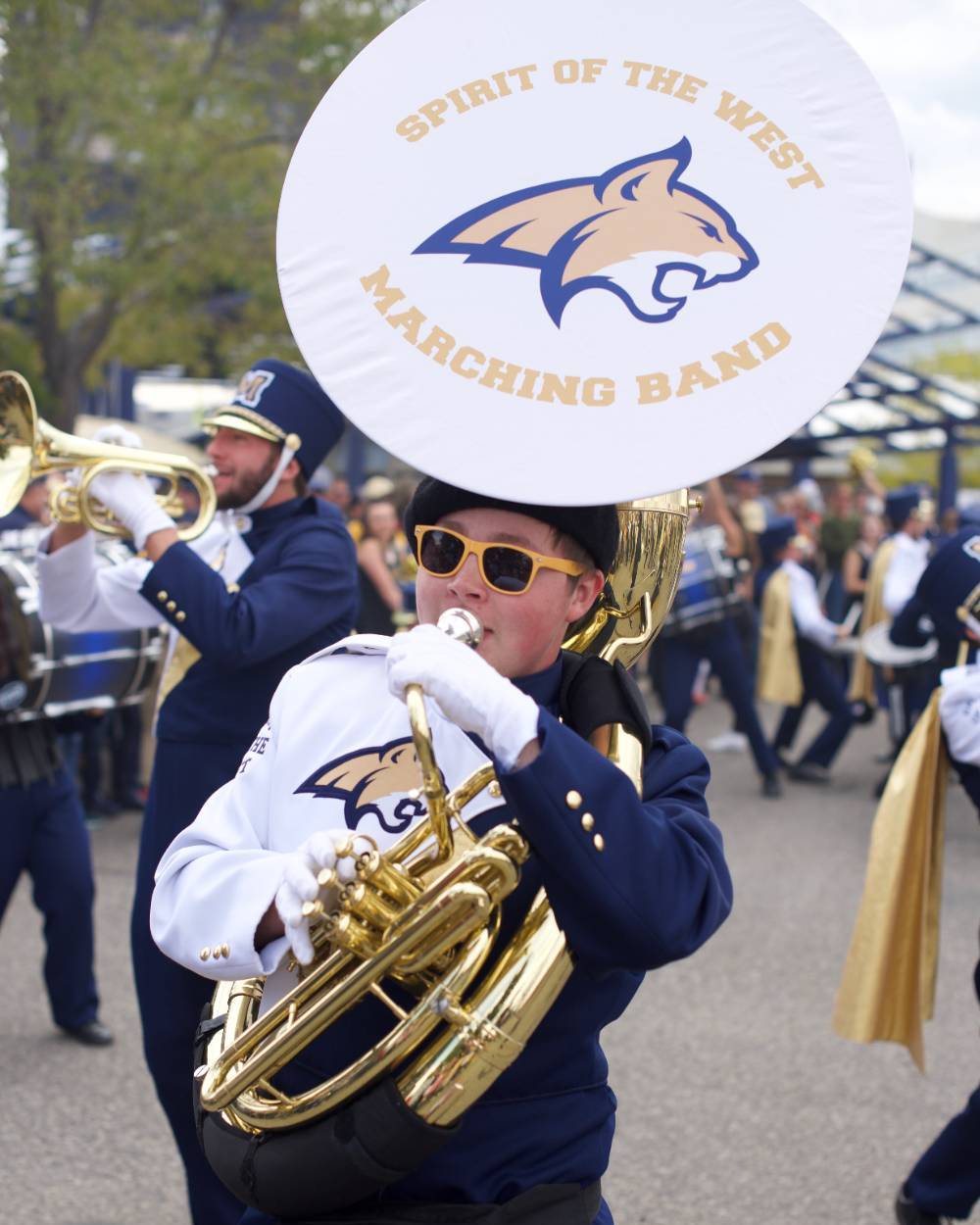 Many of us will be coming to college for the first time this fall. Some of us will be joining a marching band for the first time as well. It is a fantastic (and scary) experience to come to a new place and meet new people. But just think, in just seven days, you will have 190 new friends, have been all over campus, and will have performed as a member of the "Spirit of the West"!
Our season begins with a week of rehearsals and performances which occur prior to the start of the fall semester. During this time, we log almost 50% of our total hours for the entire semester. Because we learn most of our music and drill during camp, attendance is required for all members.
Check out the Spirit of the West Band Camp Page for more info on what to expect and how to join!


Play in the combined band of nearly 300 on the field at halftime--all current Montana High School Band students are eligible
---

Listen to what some of our members say about what it means to be a part of the SotW
The band is open to ALL current MSU students with High School Band experience.