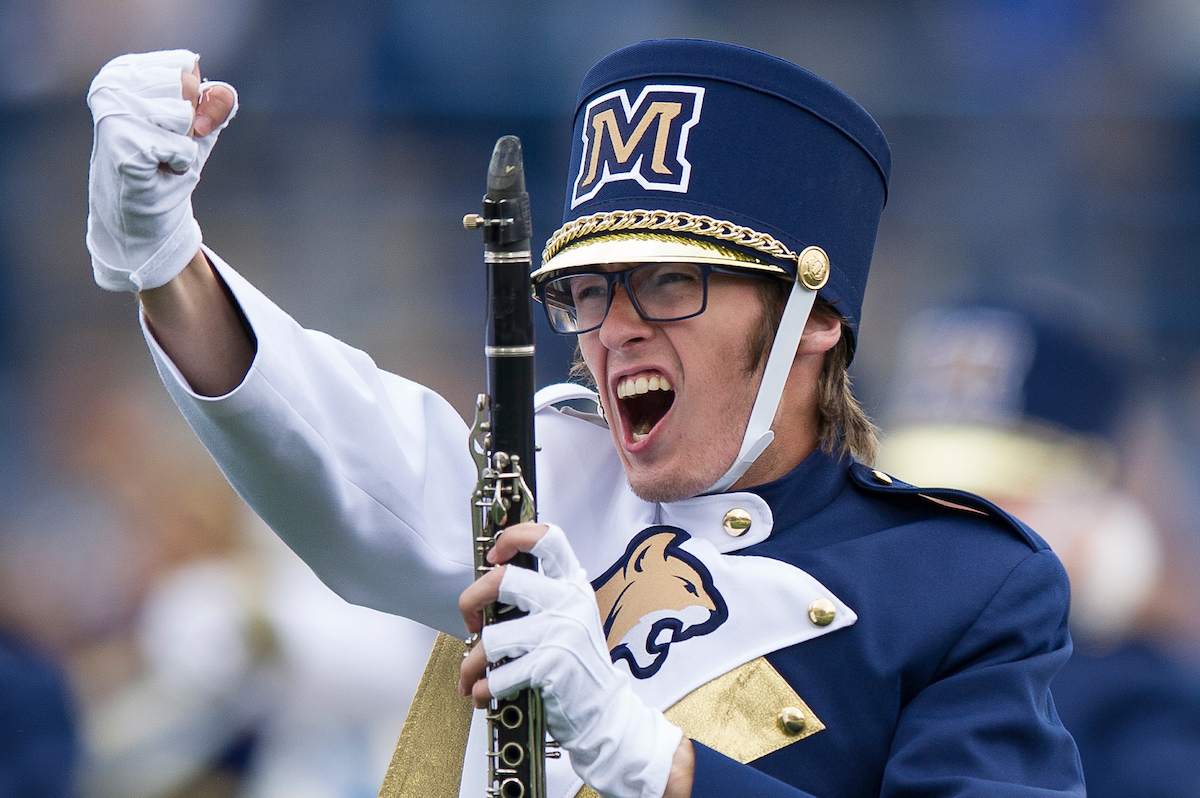 About
"Showcase of Bands" is our annual marching band exhibition located at Bobcat Stadium. The event offers spectators the opporutnity to attend an exclusive performance of the MSU "Spirit of the West" as well as select high school bands, in one location, without the hassle and crowds of a typcial football game.
This non-competative event is intended to be educational for the visiting high school bands, who may not otherwise have the opportunity to see another high school marching band perform, and includes awards and a non-scored evaluation by the SotW instructors.
Families, friends, and general public are welcome to attend to suppor these young musicians.
---
Details
2019 "Showcase of Bands"

Saturday, October 5th

3:00-4:30pm (gates open at 2:30pm)

MSU Bobcat stadium

Free admission/Free parking
Concessions are not availalble for Showcase of Bands nor are food and drink will not be allowed into the stadium.
---
2019 Schedule of Events
1:00pm – parking areas open for warm-ups

2:30pm - Gates Open

3:00pm – Welcome and National Anthem

3:10pm – Pregame Performance by the "Spirit of the West"

3:15pm – Belgrade High, Belgrade, MT

3:30pm – Park High, Livingston MT

3:45pm – Flathead High, Glacier MT

4:00pm – Bozeman High, Bozeman MT

4:15pm – Closing Performance by the "Spirit of the West"

4:30pm – Awards / End of event