MSU Band Day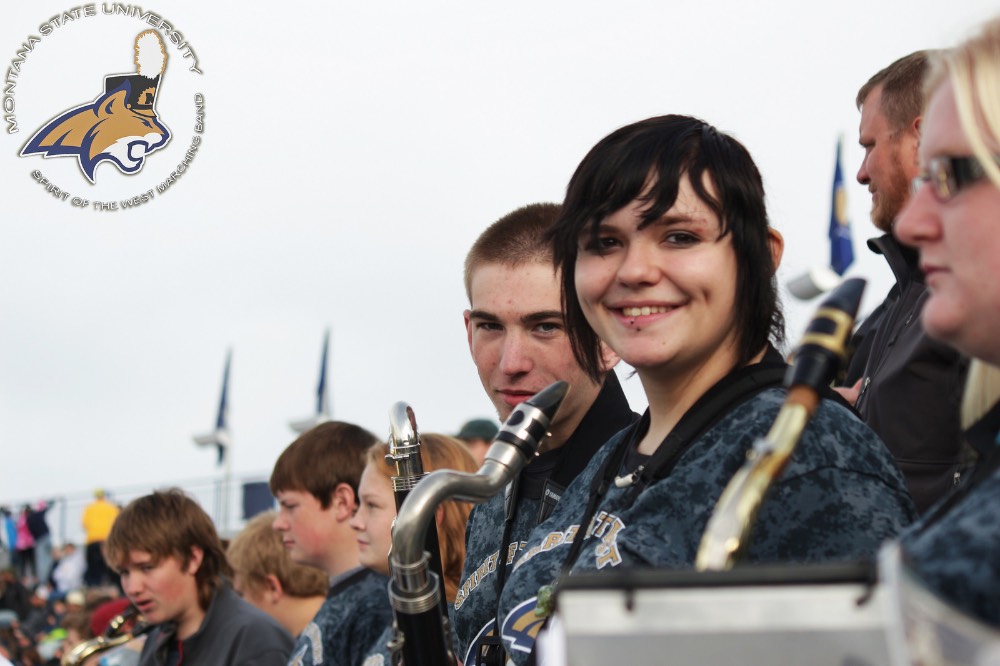 Band Day 2016
We are excited and proud to announce our 2016 Band Day! All high school band members are invited and welcome to attend. This exciting event allows high school students from across the state of Montana to interact, rehearse, and perform with one of Montana's Premier College Marching Bands. Admission to the football game is $10 for students participating, but you must bring your own instrument. Please wear blue jeans and tennis shoes, but please come prepared for the weather that day. The Spirit of the West marching band will be providing t-shirts for the students as well as hot dogs at the game. Come be a part of the MSU Bobcat experience!
Registration opens May 30, 2016 and closes September 23, 2016
Register here: https://www.surveymonkey.com/r/Bandday_2016
pdf registration forms (for band director use only) can be found here: http://www.montana.edu/music/sotw/bandday/2016%20Band%20Day%20Registration%20Form.pdf
Cost $10 - cash or check due when you check in that day (no credit cards)
Make checks payable to "MSU School of Music"
With this money you get a T-Shirt, Hot Dog, and admission into the game
Tentative Schedule
October 8, 2016 - MSU vs. Northern Arizona
Check in begins at Howard Hall – 4 hours and 30 minutes before game starts
Meet with section leaders in Howard Hall –4 hours before game starts
Rehearsal at Roskie Field – 3 hours and 15 minutes before game starts
Bobcat Prowl - 1 hour 15 minutes before kickoff
Pregame show - 30 minutes before kickoff
Start of Game - TBA
Halftime (this time is approximate) - 1 hour and 30 minutes after
End of Game – 3 hours after start of game
Parent Tickets
In the past, Bobcat ticketing has reserveda block of seats for Band Day Parents. Please check back here for the link when it is avialable.
Map
http://www.montana.edu/police/parking-services/campus.html
Please park in Lot 4, and walk to Howard Hall for check-in.
For any other questions or concerns please contact the Assistant Director at stephen.versaevel@montana.edu