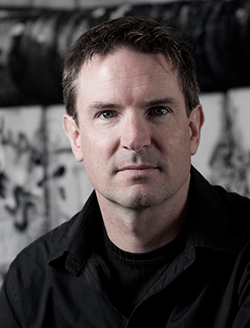 Kelly Gorham
Director of Visual Media
E-mail: kelly.gorham@montana.edu -- Phone: (406) 994-5134
Location: Room 423 Culbertson Hall

Kelly coordinates photography and video for campus and external partners and external media. He earned his bachelor's degree in photography from MSU in 1995 and has been a staff photographer for newspapers in Montana and Nevada, was a corporate photographer in Seattle and a stringer for Associated Press. Kelly's photos have appeared in such publications as the New York Times, Washington Post, L.A. Times, National Geographic Explorer, Sports Illustrated and USA Today.
As a champion for visual storytelling and the photo industry, Kelly is a board member of the Seattle/NW chapter of the American Society of Media photographers and a long-time member of the National Press Photographers Association. Kelly also regularly lectures on various photography topics in university classes and workshops.
View Kelly's portfolio at www.gorhamphotography.com
Abbey Wenger
Multimedia Specialist
E-mail: abbey.wenger@montana.edu -- Phone: (406) 994-4569
Location: Room 438 Culbertson Hall

Abbey is a videographer and assistant photographer for MSU. She produces short videos for the university across all departments as well as the commemorative videos on the MSU honorary doctorate recipients. After growing up in Bozeman, she moved to Los Angeles to pursue her bachelor's degree in Film Production from Loyola Marymount University. After graduation in 2012, Abbey moved to Bonn, Germany to help teach documentary production at the Akademie für Internationale Bildung, a study abroad partnership with LMU. Abbey has produced and directed several short documentaries and plans to pursue a career in documentary production in addition to her work at MSU.
View Abbey's portfolio at https://abbeywenger.com
Adrian Sanchez-Gonzalez
Photographer
E-mail: a.sanchezgonzalez@montana.edu -- Phone: (406) 994-7371
Location: Room 423 Culbertson Hall
Adrian is an internationally published, bilingual photojournalist currently based in Bozeman, Montana. His work has appeared in The New York Times, The Washington Post, The Los Angeles Times, National Public Radio, Time Magazine and most recently was the staff photographer at the Bozeman Daily Chronicle. Adrian was inspired to take pictures at a young age when family members would ask him to take photos during the holidays.
Later, he would meet his crazy next-door neighbor, also a photographer, who ignited his quest into professional photography and sent him to Asia, Africa, Europe and South America as a photographer, videographer, and photographer's assistant.
Through his experiences both abroad and at home, Adrian found his true passion in photojournalism. In October 2009, he was selected to attend the Eddie Adams Workshop, where he was awarded the Nikon Achievement Scholarship for best student work.
From political races to soccer matches, immigration issues to award shows, Adrian has shot on assignment for Agencia EFE, Agence France-Presse, Getty Images and Landov, among others.
Adrian is fluent in Spanish and English.
He joined the Montana State University communications team as staff photographer in June 2016.
View Adrian's portfolio at adriansanchezgonzalez.com