The Queer Straight Alliance
Weekly meetings every Monday at 7pm in SUB 235. Open to ALL - community members, students, etc...
We are excited for the first ever Trans Clothing Drive!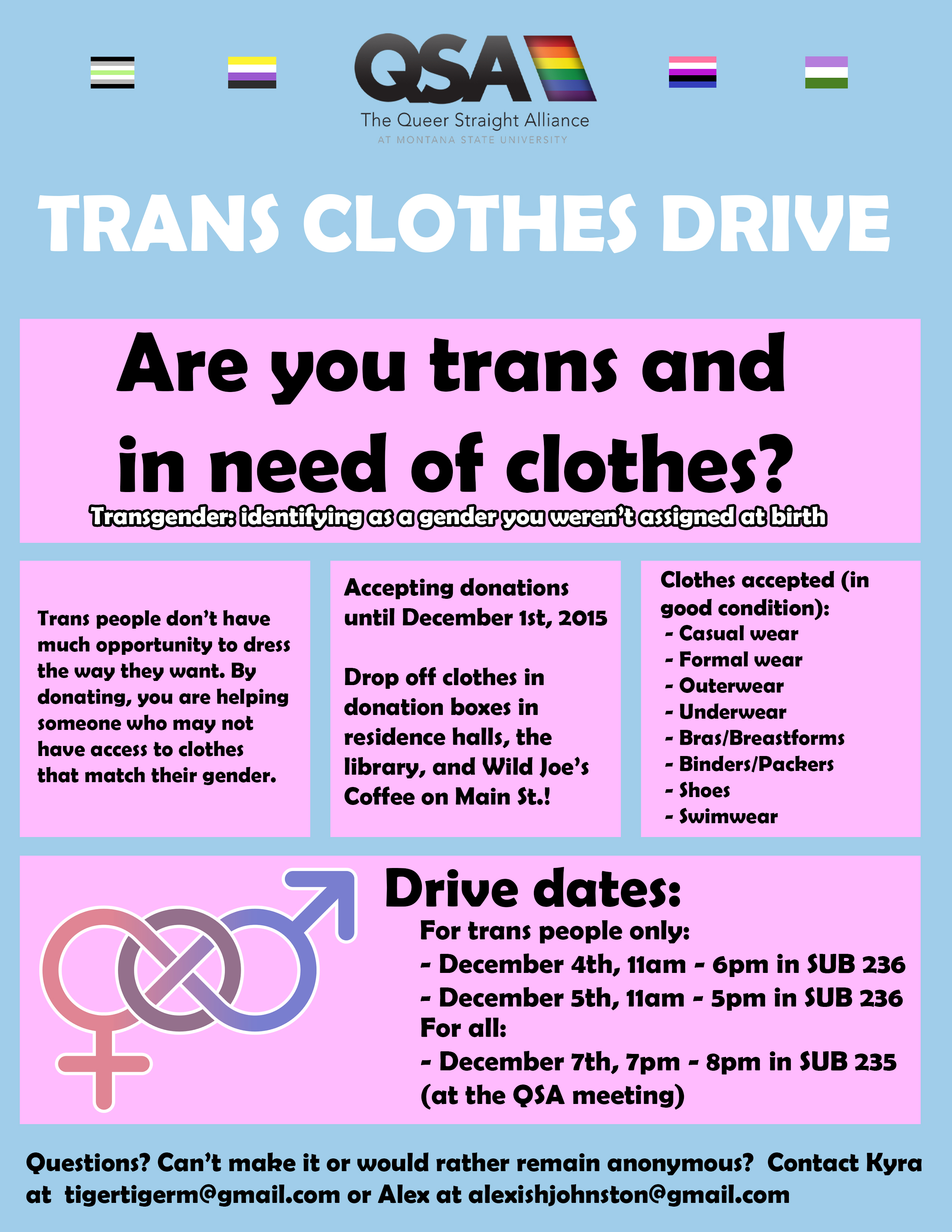 Who are we?
30 years in the making, we are the Queer-Straight Alliance, a student-run organization devoted to developing community, fostering education, and empowering action.
We are made of diverse individuals who share the belief that the Lesbian, Gay, Bisexual and Transgender person is an equal member of the MSU community.
Weekly Meetings
Where: SUB 235
When: Every Monday at 7pm (excluding holidays and summer break).
Contact the Ask Us desk if you need help finding the meeting room. (406) 994-4636