Drag Shows
Performers and their fans come from all over Montana to participate in our semi-annual drag shows.
With your help, our fabulous drag shows raise awareness as well as raise funds for charities, scholarships and events. There is one in the fall, and one in the spring. We also hold an annual Rainbow Ball in the spring, where everyone gets to dress up in their best evening attire and dance.
2016 COMING OUT DRAG SHOW AND DANCE!
Join QSA for our 11th annual Coming Out Drag Show and Dance Party! See your favorite Kings and Queens as they strut their stuff on the SUB Stage! Every year QSA hosts the Coming Out Drag Show and Dance at MSU's Strand Union Building located at 751 West Grant Street.
This is a 18+ event. 21+ bring ID.
Reserved and general admission seats can be purchased in advance at all Bobcat Ticket locations.
Ticktes are now avaliable
HERE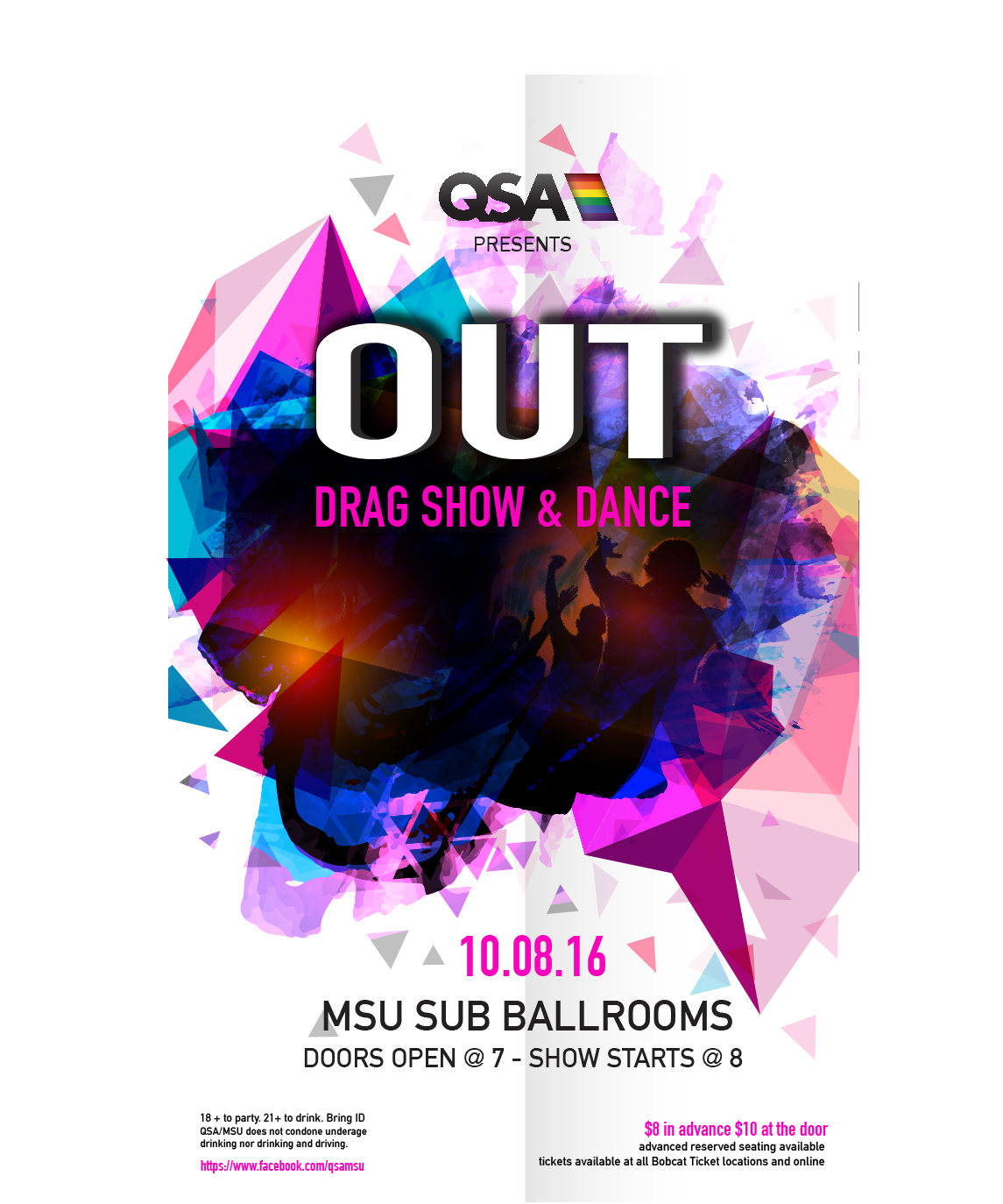 Tickets will be sold at all Bobcat Ticket locations as well as online. Tickets sold online are subject to an additional service charge. This charge is standard for all Tickets West purchases and is out of the control of QSA. Stay tuned for when tickets go on sale.
When? April 16th. Doors at 7PM Show at 8PM; dance immediately follows the show
Where? SUB Ballrooms, Montana State University
Interested in performing? Please contact nataschadrag@gmail.com