Please read all of the following information carefully. These documents and registration forms are essential for your team to compete.
Montana Science Olympiad Tournament will held on Tuesday, November 26, 2019.
---
Bus & Parking Information
Find the bus & parking information.
---
Code of Conduct Form
Please complete and submit (via mail or email) the MTSO Code of Conduct form. This must be completed by each team prior to the day of the competition. For more information about the ethical conduct expected of all MTSO participants, please refer to the Science Olympiad Code of Ethics and General Rules.
---
Talks & Tours Registration is Now Open
Montana Science Olympiad has coordinated a variety of opportunities for students and coaches to explore various labs and facilities, on and off of Montana State University's campus, on November 20 between competition events and the closing ceremony. These activities are FREE. Sign up is now closed.
---
STEM Fun Night at Museum of the Rockies-November 25th
Join other Montana Science Olympians & Coaches for cool activities from 6 pm - 9 pm the evening before the MTSO Tournament. Registration will open on Thursday, August 15. Register by Monday, November 18.
Museum of the Rockies STEM Fun Night is FREE for registered coaches & team members. Others (parents, grandparents, siblings, etc.) wishing to attend pay a fee. Registration is required for everyone, including coaches and team members, who plan to attend.
---
Montana Science Olympiad T-Shirts & Hats
T-shirts and hats are available for $10 each. T-shirt orders must be placed by Oct. 27th to allow for t-shirt printing. Design is on the front. Back is plain with no printing.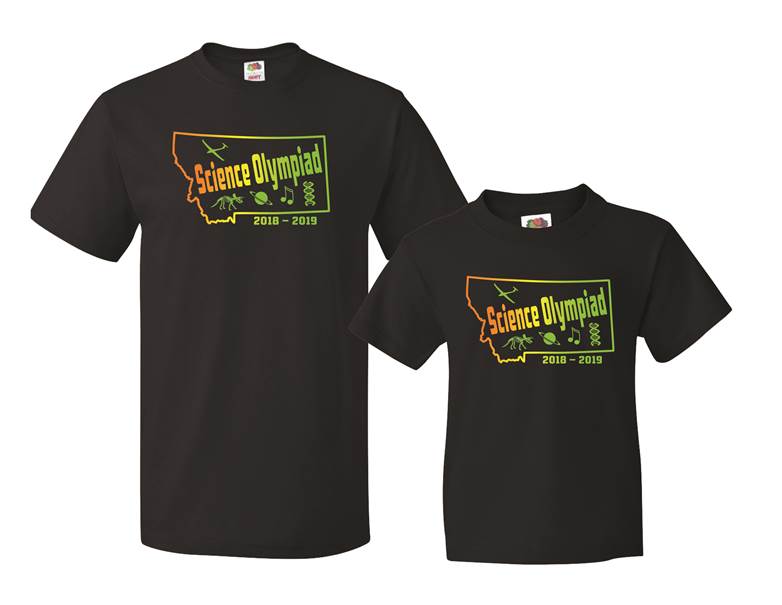 Hats are heavyweight brushed cotton, color is light khaki with navy blue trim.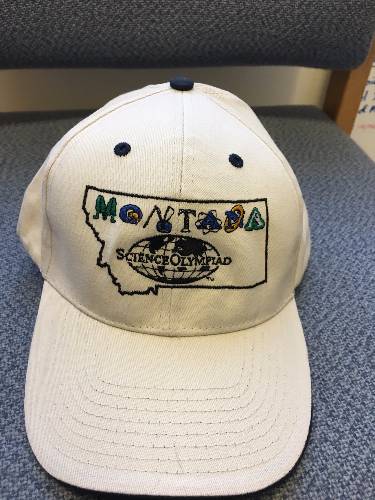 Place your order & pay by credit card HERE.
---
Science Olympiad Rules Manuals
On Sept. 2, 2019, Science Olympiad Rules Manuals are available free from Science Olympiad: https://store.soinc.org/us/page/welcome
---
MTSO School Registration
School membership/registration is OPEN SOON! A Varsity team is required before a school may have a JV team. MTSO Registration will close on October 18th. (Exceptions may be made for attendees of the MTSO presentation at the Educators' Conference in Belgrade.)
MTSO state tournament is for Division B (grades 6-9) and Division C (grades 9-12). Each team can have at most 15 students, with limits on the number of 9th and 12th graders on each type of team.
The rules for team membership, set by National Science Olympiad policy are available here:
Home, virtual, alternative & private school
New to MTSO? Please call or email with any questions.
---
MTSO School Registration Payment
By popular request, school registration fees now have the option to be paid by credit card. Please register your team before paying. An invoice will be sent. Payments are due in the Science Olympiad Office by Friday, November 8, 2019.
Pay by credit card HERE.
---
Questions?
Please call us at (406) 994-7476 or send us an email at mtscioly@montana.edu.