Web and Digital Communications
What we do: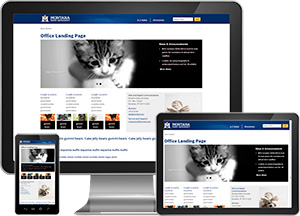 Through content management, development, support, mobile, email communications, digital signage, and governance, we improve the effectiveness and efficiency of MSU's Web and digital communications.

In other words, we make the products of your work better while making your job easier.
How we can help:
Web Content Management
The Web content management system (Web CMS) is a software system that provides website authoring, collaboration, and administration tools designed to allow users with little knowledge of Web programming languages or markup languages to create and manage website content with relative ease.