Counseling & Psychological Services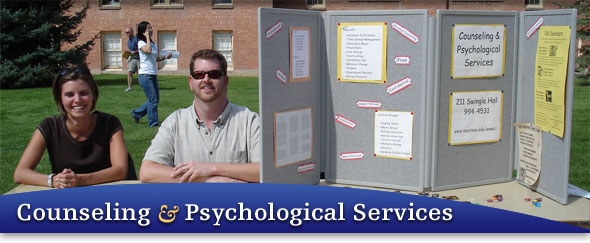 The professional staff at Counseling & Psychological Services (CPS) offers FREE, confidential counseling to eligible students, and provides counseling on a limited basis for a fee to MSU faculty/staff.
We have a strong commitment to meeting the needs of all people, and strive to create an environment where individuals from all backgrounds feel welcome, respected and understood.
While we do help those in crisis or distress, we also provide services to those who wish to prevent their concerns from developing into more serious problems.
Information contained within this site is not intended to take the place of counseling, nor to aid in crisis or emergency.
Location:
211 Swingle
Montana State University
Bozeman, MT 59717-3180
24-hr community crisis help line (after business hours) (406) 586-3333