MSU will honor its 125th anniversary on February 16, 2018. As part of the celebration, and to bring awareness to the university's impact to the state, a broad array of events is planned. Beginning in the fall of 2017, all university units will be required to incorporate anniversary branding into their communications.
The consistent recognition of the university's legacy as a leading land-grant university ensures a cohesive and clearly aligned message to all our audiences. The entire campus community will put forth this identity to recognize this accomplishment.
125th Anniversary Identity
Branding Tools
PowerPoint
125th Anniversary Power Point Templates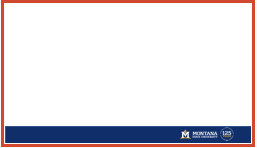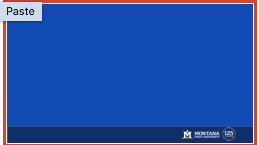 Business Suite
Business Cards and Letterhead: Order 125th anniversary branded business suite through University Printing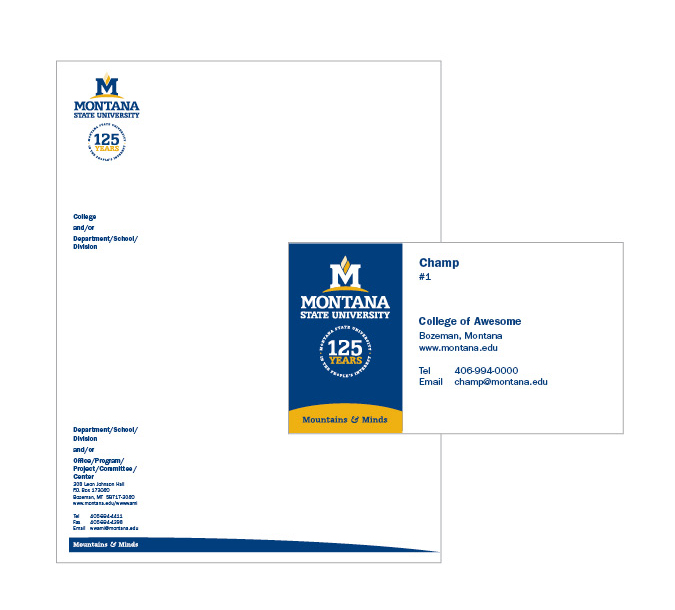 Email Signature File
You can include the anniversary logo in your email signature file.
We recommend using the Arial font in the format below:
Champ Bobcat
Director of School Spirit
Montana State University
#1 Bobcat Drive
406-555-1212
Video Bumper
Any video projects produced during 2018 should include the MSU - 125th bumper.
Closing (mov) - MSU 125th
If you need access to the MSU 125logo, please contact your college communications specialist who have been provided files. Otherwise please email and specify what format is needed and how it will be used.