Develop new instructional strategies, study pedagogical theory and best practices, examine current issues in education or contribute to educational research in the field of curriculum and instruction in the K-20 educational landscape.
Curriculum & Instruction – Master of Education (M.Ed.), Doctor of Education (Ed.D.) or Doctor of Philosophy (Ph.D.)
Montana State's Curriculum and Instruction program offers three options for educators wanting to further invest in their teaching practice. Both the Professional Educator and Technology Education tracks grant candidates the opportunity to investigate contemporary instructional strategies, further augment their present understanding of pedagogy with contemporary theory and gain a deeper understanding of student development. Candidates in the Educational Researcher track can combine their subject interests with an exploration of research methodology to contribute to their field.
The M.Ed. degree is an online degree while the Ph.D. and Ed.D. degrees are hybrid with some online courses and some on-campus opportunities. Learn With Flexibility
The Curriculum & Instruction M.Ed. program is structured to allow full-time working professionals to continue their jobs while working toward an advanced degree. WICHE Partnered Program
This graduate program honors the WICHE partnership for students from 15 western states. If you're a resident of a WICHE state, you qualify for tuition significantly less than standard non-resident tuition. Learn more.
*Ed.D and Ph.D only CPED Member
The College of Education, Health and Human Development is a proud member of the Carnegie Project on the Education Doctorate.
Fund Your Education
The Graduate School at Montana State is dedicated to helping students secure funding during their time at MSU. Some resources the Department of Education and Graduate School offer includes:
Additionally, most of our incoming graduate students are funded with graduate assistantships throughout the Fall and Spring semesters, with the possibility of summer employment as well. More information, as well as a list of available graduate assistantships and their job descriptions, are available on the Department of Education website.
Library Media Certificate
Montana State's Curriculum & Instruction program offers an additional Certificate in Library Media to assist licensed teachers in obtaining the school library media endorsement. The Library Media Certificate can also be for teachers seeking school library media professional development or for educators interested in earning their M.Ed. in conjunction with it.
The Certificate is comprised of 21 credits and can take as little as 3 semesters to complete. For more information, including application requirements and deadlines, reach out to the Curriculum & Instruction Program Leader or read more on the Curriculum & Instruction program's website.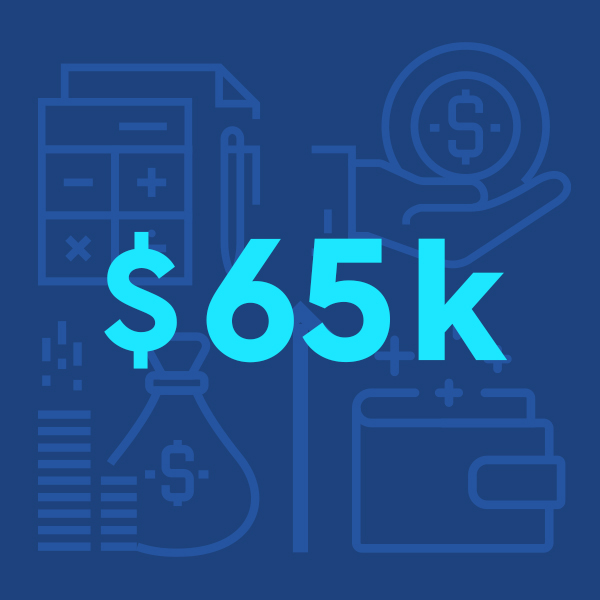 Careers after Graduation
Graduate alumni in Curriculum Instruction embark on a wide range of careers within 10-years of their graduation.
Nearly 58% are working in non-profit, 17% in academia, and about 3.2% for government. Top industry employers include Montana State University and Montana Public School System.
Across all career paths the estimated salary of alumni within 10 years of graduation ranges from $60,000 to $150,000 with an average of $65,000 (source of data Academic Analytics).
Admissions Requirements
Note: no GRE Required.
Each program within the Graduate School at Montana State has its own particular requirements for admission, and the Curriculum & Instruction program is not different. To ensure that you start your application on the right foot, please review the admissions requirements for the Curriculum & Instruction program. This includes any additional deadlines that the Department of Education may have aside from the Graduate School, which does practice rolling admissions.