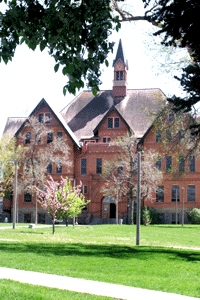 To request a key in Montana Hall, an individual (with the authority to do so) should e-mail Administration & Finance. The request must include:
The name of the employee
The employee's phone number and email address
The last 4 digits of the employee's GID number
The room number or area the person needs access to
Any special instructions (previous key was lost, the individual is turning in another key)
The office of Administration and Finance will then:
Prepare a form that must be signed by the department head
Notify you the form is ready to be picked up to have the department head sign
Submit the form to Facilities Services once you have returned the form
Give you the original form to submit to Facilities Services when you go to pick up your key.
When notified by Facilities Services that the key is ready for pickup, the employee will take the original key form to the Facilities Services office located in the Plew Building (Grant and 6th Avenue) at which time a key will be received.