Internship and Job Opportunities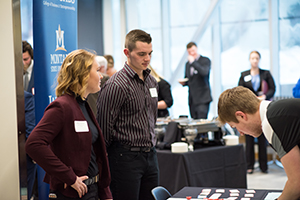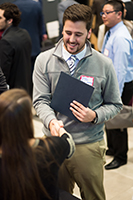 University-wide Internship & Job Postings
Where to find additional Jobs and Internship Opportunities
Internships for credit
You can get up to 3 upper division business elective credits for your qualifying internship.
---
Internships
There are many internship opportunities available for our students. Paid, unpaid, for credit and not-for credit. If you want credit for your internship experience, you must be formally admitted to the college of business. Internships are elective credits and you can only use an internship for 3 upper-division business electives.
Register and familiarize yourself with www.HireABobcat.com
Read the Bracken Job/Internship emails
Attend Meet the Business Recruiters, Career Fairs and Professional Development events hosted by the JJCBE
Talk to your faculty
Be involved in a student organization
Research organizations, industries and associations that interest you. Check websites for "Careers" or "Recruiting"
Consult The Bracken Center at

[email protected]
Remember, many internships turn into full-time job offers!