Internship and Job Opportunities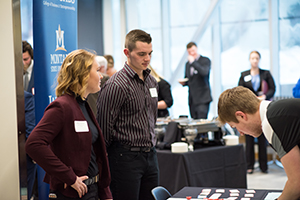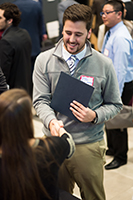 University-wide Internship & Job Postings
Where to find additional Jobs and Internship Opportunities
Internships for credit
You can get up to 3 upper division business elective credits for your qualifying internship.
Have some questions and need to make an appointment? Please schedule an appointment below with our Director, Mariah Stopplecamp.
---
Internships
There are many internship opportunities available for our students. Paid, unpaid, for credit and not-for credit. If you want credit for your internship experience, you must be formally earning a degree from the college of business. Internships are elective credits and you can only use an internship for 3 upper-division business electives.
Register and familiarize yourself with www.HireABobcat.com
Read the Bracken Job/Internship emails
Attend Meet the Business Recruiters, Career Fairs and Professional Development events hosted by the JJCBE
Talk to your faculty
Be involved in a student organization
Research organizations, industries and associations that interest you. Check websites for "Careers" or "Recruiting"
Consult The Bracken Center at

[email protected]
Remember, many internships turn into full-time job offers!