The Alderson Program in Entrepreneurship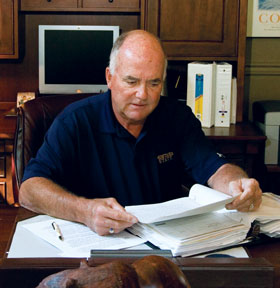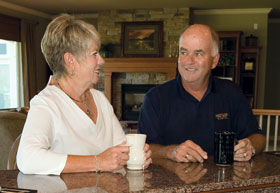 The Alderson Program in Entrepreneurship offers students unique developmental experiences. The course work in the Entrepreneurship and Small Business Management Minor is integrated with research assignments in the Jabs Entrepreneurship Center, now housed in Jabs Hall on the second floor. Students provide research assistance to clients and MSU Scientists who are interested in the commercial potential of their science. Outside the College and its formal curriculum, outreach programs create a forum for various entrepreneurial groups and act as a catalyst for developing and strengthening businesses.
Jim Alderson ('69), and his wife, Connie gave a generous gift to the Jake Jabs College of Business & Entrepreneurship's entrepreneur program, putting funding for it on par with some of the most prestigious programs in the country. Alderson is widely known for blowing the whistle on healthcare fraud, helping the government recover $1.7 billion. When asked why he has decided to give such a substantial gift to the College, Alderson said, "Number one, my experience in whistleblowing taught me what a good education I had at MSU and it prepared me to compete at any level. I want to see that expanded. Equally as important, I think that entrepreneurism is the answer to Montana's economic problems."
Read about Jim Alderson's story: A Whistleblower's Odyssey.