Professor John Pegg
Director, SiMERR National Research Centre
School of Education
University of New England, Armidale


Strengthening Rural Education: Alternatives in Enhancing Education in Rural Areas
Abstract – Australia continues to be at cross-roads in terms of equity of opportunities and achievements for students in rural and remote areas compared to those of their metropolitan peers. Is this the perspective of other Countries? Despite numerous reports on rural education in Australia, and continued efforts by State and Territory governments, to address the situation little, if anything, has changed. In Australia:
country-wide comparisons using national and international tests show continued disparity of achievement among remote, provincial and metropolitan students;

rural schools continue to be staffed by Australia's least experienced teachers; and

there is no nationally cohesive framework to address systematically the concerns and issues that have plagued education provision in rural Australia for several decades.
Do these points resonate with issues in rural schools in other countries?
This presentation considers possible alternatives for rural Australia (and possibly other countries) through the lenses of student learning, teacher quality and government policies.
Bio – John Pegg began his career as a secondary mathematics teacher. Currently, he is Professor and Foundation Director of the National Centre for Science ICT and Mathematics Education for Rural and Regional Australia (SiMERR National Research Centre) based at the University of New England, Armidale, Australia. His work is far-ranging, and he is known for his contribution to theory-based cognition research in Mathematics Education and Assessment, especially linked to the SOLO Model. He is a Chief Investigator for the brain-based, Australian Research Council Australian Science of Learning Research Centre based at the Queensland Brain Institute, Brisbane, Australia.
John advocates for equality of educational learning outcomes for students and teachers regardless of their geographic circumstance.He has strong links with schools, professional teaching associations, and educational authorities in Australia and overseas, as a consultant/evaluator in a diverse range of educational contexts. He recently completed a five-year term as the Minister's nominee on the peak education body in New South Wales.
In the past few years John has been team leader on many significant large-scale Australian and International projects linked to: underachieving learners in basic Mathematics and Literacy, state-wide diagnostic testing in Science, developmental-based assessment and instruction, validation of the Australian National ProfessionalStandards for Teachers, investigating school faculties achieving outstanding student-learning outcomes (ÆSOP study), and promoting system-wide quality reforms in teacher education in the Philippines through the establishment of the Philippine National Research Centre for Teacher Quality (RCTQ) and the development into policy of the Philippine Professional Standards for Teachers (PPST).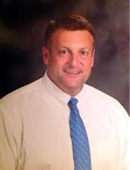 Dr. Allen Pratt
Executive Director
National Rural Education Association
University of Tennessee, Chattanooga


Rural Education and Public Policy: A Major Enterprise
Abstract – In 1944, the White House Conference on Rural Education published a report stating the belief that "the rural schools are a fundamental and indispensable means of building and maintaining in America the most glorious rural life anywhere in the world" and that "there is nothing involved that cannot be adequately coped with if public policy, state and national, makes available (1) the teaching personnel devoted to the education of rural children and equipped by education for that important work, (2) the leadership—national, state, and local—necessary to promote and operate the kind of schools needed, and (3) the financial resources necessary to maintain adequate educational opportunities (Dawson, 1944, p.42).
Fast-forward to 2018, and Dawson's words continue to ring true. It is critical that we carefully examine aspects of state and federal education policy from the perspective of rural schools and communities across the United States and understand how these rural schools and communities address the work which has been mandated from afar and manage to educate their students.
Citation: Dawson, H. A. (1944). Trouble at the Crossroads. The White House Conference on Rural Education. Washington, D.C.
Bio – Dr. Allen Pratt currently serves as the Executive Director of the National Rural Education Association. In the past, he has served as a high school science teacher and coach, a high school principal, assistant superintendent/curriculum director, executive director of the Tennessee Rural Education Association, executive director of the East Tennessee Center of Regional Excellence for the Tennessee Department of Education, and rural outreach liaison for Lincoln Memorial University. His primary interests are those issues which impact rural schools and the role of instructional leaders at the district and building levels. He is also involved at the University of Tennessee at Chattanooga in the School of Education and their Educational Leadership program.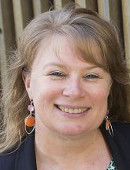 Professor Simone White
Assistant Dean (International and Engagement)
Faculty of Education
Office of International and Engagement (Education),
Queensland University of Technology, Brisbane


Schooling teachers for rural communities? Sharing the lessons from rural education research
Abstract – Research continues to tell the tale, that rural schools experience higher teacher shortages and staffing churn than their city counterparts. This story is reflected in most countries across the world. This presentation looks firstly at what we know about the global rural staffing 'crisis' phenomenon, exploring both the research and policy landscape across countries such as the US, Australia and Canada. Attention then turns to providing a range of counter-narratives where rural school communities have gone against this trend. Illustrations of practice will be shared from across a variety of school-university-community based initiatives.
Stories of success from the rural field highlight that teacher education is the key. Both at the pre-service level through initial teacher education and at the professional development level for teachers and importantly rural school leaders. Studies have identified key links between the sustainability of rural communities and teacher preparation, finding that rural communities stand to benefit from teacher education curriculum that is inclusive of rural education needs. Understanding and valuing rural places can be a central core to all teacher education curriculum and professional experience. Schooling teachers and importantly re-schooling teacher educators can provide the very solution to enabling thriving rural communities and ensuring the learning and well-being for all rural students.
Bio – Simone White is Professor and Assistant Dean (International and Engagement) in the Faculty of Education at Queensland University of Technology (QUT). Simone is also the Immediate Past President of the Australian Teacher Education Association (ATEA). Simone's publications, research and teaching are focused on the key question of how to best prepare teachers and leaders for diverse rural, regional and remote communities (both local and global). Her current research areas focus on teacher education policy, teacher development, professional experience and building and maintaining university-school/community partnerships.
Simone currently leads an Australian government funded project focused on improving the preparation of future teachers to work in partnership with Aboriginal and Torres Strait Islander parents and caregivers. Through her collective work, Simone aims to connect research, policy and practice in ways that bring teachers and school and university based teacher educators together and break down traditional borders between academics, policy makers, communities and practitioners.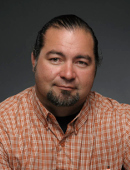 Dr. Sweeney Windchief
Assistant Professor (Adult & Higher Education)
Adult & Higher Education
Montana State University, Bozeman

The Sharing of Indigenous Knowledge Through Academic Means by Implementing Self-reflection and Story
Abstract – Indigenous research scholars navigate a complex landscape that is impacted by their relationships, as well as the roles and responsibilities that come with both their Indigenous and professional positionality. This presentation contemplates the passing of Indigenous knowledge through academic means by implementing self-reflection and story. Concluding that Indigenous research is for Indigenous community, this presentation explores questions such as; what are the "Rules" to using Indigenous methodologies in research? How can we use Indigenous methodologies in research that reflect the nuance of our community identity? How can we reciprocate in the sharing of Indigenous knowledge? Finally, how can we share Indigenous knowledge in a way that maintains cultural protocol? The practical implications of this work include support for Indigenous methodologies and considers the cultural context of the ISFIRE community. Future scholarship connected with this work includes complicating the perceptions of research from 1) academic perspectives and 2) Indigenous community perspectives which can be considered internationally, nationally, or locally.
Bio – Sweeney Windchief, a Nakoda member of the Fort Peck Tribes in northern Montana, serves as an Assistant Professor of Adult and Higher Education at Montana State University. His research interests include higher education specifically under the umbrella of Indigenous intellectualism. Sweeney is currently a Co-PI on an NSF sponsored AGEP-T Grant entitled: Pacific Northwest Circles of Success in Mentoring Of Students (PNW-COSMOS) and a grant for improving the pathways for Rural and American Indian Students Entering Computer Science Via Storytelling. His teaching privileges include critical race theory, Indigenous methodologies in research, law and policy in higher education and institutional research. His outreach and community engagement activities include; MSU's American Indian Student Center Executive Committee, the College Horizons advisory council, and a member of the AERA Indigenous Peoples of the Americas (IPA) SIG awards committee. He and his wife Sara have two sons who help keep things in perspective.