Current Internship Placements and Partner Communities
Cohort Three (2022 - 2023)
Gardiner and Big Timber, MT - Kelcy Jensen-Coon
Pray, MT - Ellie Canade
Manhattan, MT - Morgan Barber
Livingston, MT - Grace Yancey
Harrison, MT - Wilson Hawkins
Superior, MT - Emma Burke
Dutton-Brady, MT - Timothy Kempff
Darby, MT - Alli Metz
Colstrip, MT - Bridgette Spang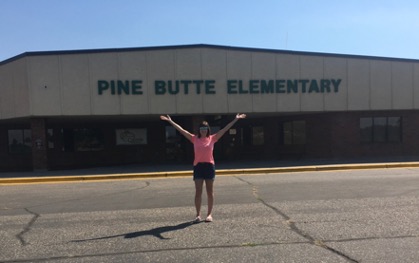 Charlo, MT - Brittany Iron
Florence, Montana - Benjamin Rutherford
Frenchtown, Montana - Maizie Smith
Alberton, Montana - Kelsey McGill
Florence, Montana - Tessa Lee
Frenchtown, Montana - Dennis Schuster
Big Timber, Montana - Bethany Lindner
Big Sky, Montana - Dana Janes
Big Sky, Montana - Julie Grimm
Three Forks. Montana - Alexandria Sacco
Livingston, Montana - Tavin Stewart
Alberton, Montana - Clara

Meinershagen, University of Montana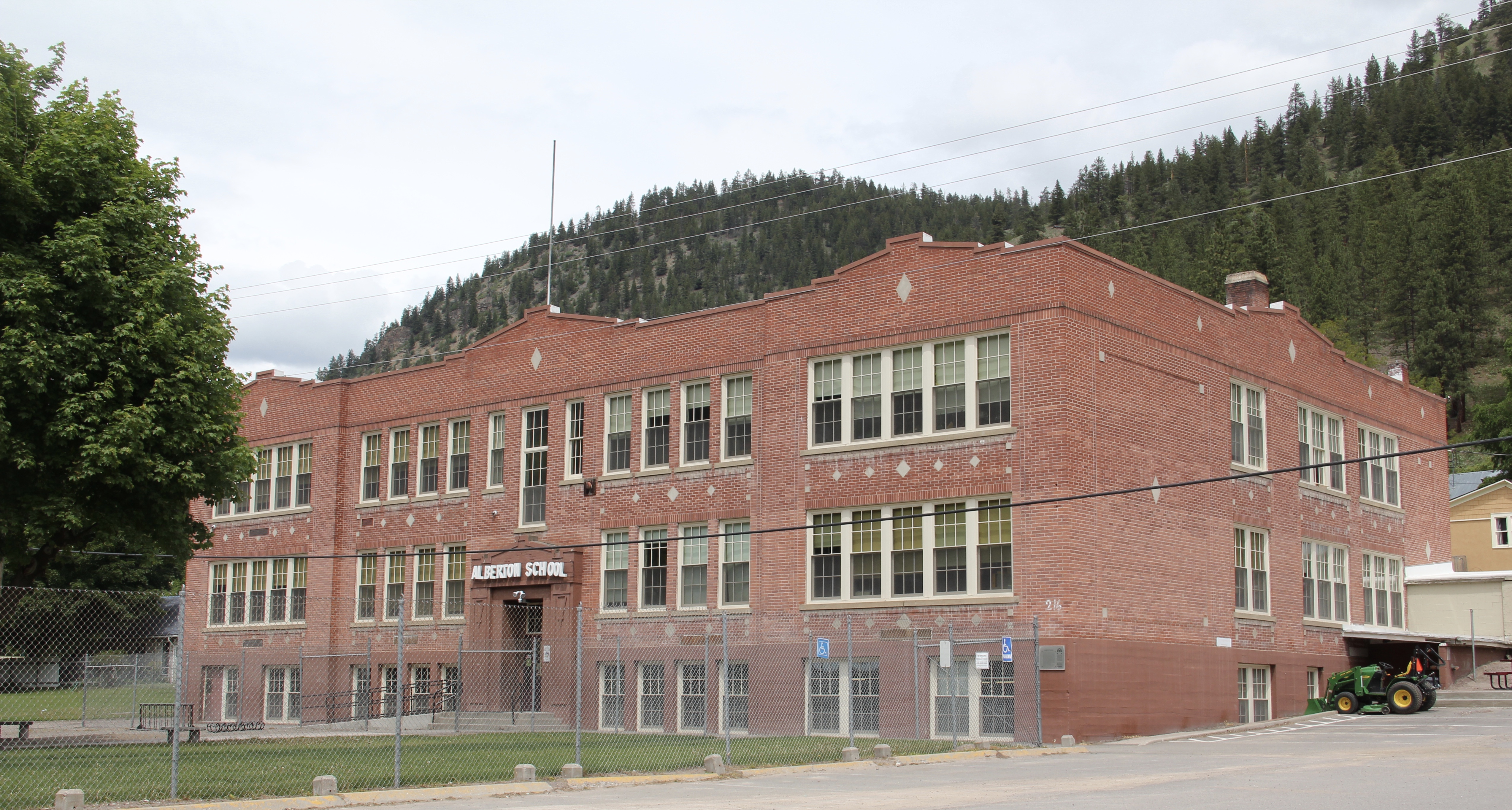 A picture of Alberton School
"While I am an outsider, I hope a mutual love of the place that Alberton is might help me relate to people there." - Clara
Clara is currently placed in the Alberton Schools which has approximately 150 students. She is working with a range of students from PreK-12th grade. Some of the work she is doing with the students incudes career courses for high school students, providing individual and group counseling, and supporting the students with the variety of learning options due to COVID-19 such as in-person learning, online learning, and hybrid learning. A majority of the counseling Clara is doing is individual work with 3rd to 12th grade students focusing on issues of anxiety, academic performance, as well as experiences with trauma, grief, and loss.
"I have learned even though our setting is small, there are as many issues present as there would be in a larger school. However, the students benefit hugely from more opportunities to interact one-on-one with teachers and faculty. Many students have close relationships with teachers and administrators and feel supported by their community." - Clara
Arlee, Montana - Eliot Graham, University of Montana
Eliot is placed in Arlee Elementary School, however he has had the opportunity to see students and parents beyond elementary school ages. A lot of is work has been remote due to COVID-19, however, this has presented as a unique opportunity to provide online mental health support to people in the surrounding communities. Eliot has been able to work with a variety of people from different cultures and backgrounds through this experience and provide much needed support during a difficult time.
"The unique aspect of this internship is the opportunity to see a wide variety of clients in terms of age, race, gender, socioeconomic status, and presenting problem. While this makes the learning curve a little steeper, I've really appreciated the chance to experience working with so many different people." - Eliot
Amsterdam and Manhattan, Montana - Kaitlin Carter, Montana State University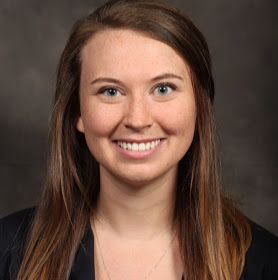 Kaitlin's internship site is in both Amsterdam and Manhattan. She works in a k-6 school and has noticed the pride these schools take in their culture. She is working with their school counselor to teach guidance curriculum, lead counseling groups, work with individual students, consulting with parents and guardians, attending meetings, substituting, and more. She has appreciated their traditions and unity these schools are able to engage in due to the nature of being smaller schools.
"The school is full of amazing teachers and staff who all put the students first. I have been learning more of what it is like to be a part of a rural school and community." - Kaitlin
Corvallis , Montana - Julie Stinton, University of Montana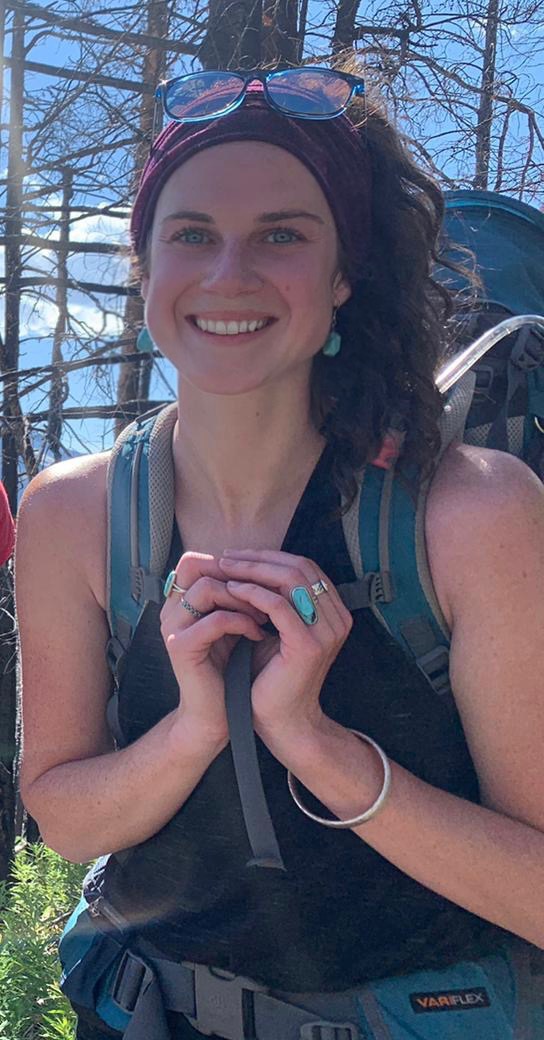 Julie is a school counseling intern working at Corvallis Middle School in the Bitterroot Valley. She is very focused on building solid relationships with both students and staff members to help her integrate into the school. Her approach to working in Corvallis has been establishing trust and rapport with students and teachers. She meets one-on-one with students, creates/implements guidance lessons, observes classrooms, and attends meetings. She has also been working with her supervisor to implement various counseling groups to meet the needs of the students.
"I love my placement thus far and am so grateful for the opportunity to workalongside such fantastic educators and counselors." - Julie
Deer Lodge, Montana - Rebecca Rust, University of Montana
Rebecca is primarily based in Deer Lodge Junior High School. She spends most of her time counseling students individually and giving weekly classroom lessons. She sees a few elementary students in addition to her current caseload. She serves a variety of diverse students from different backgrounds and has noted how Deer Lodge is unique in its connection amongst community members.
"My internship supervisor and the school staff have been incredibly supportive to my learning how to become a school counselor while navigating the unique circumstances of rural counseling." - Rebecca
Ennis, Montana - Zach Todd, Montana State University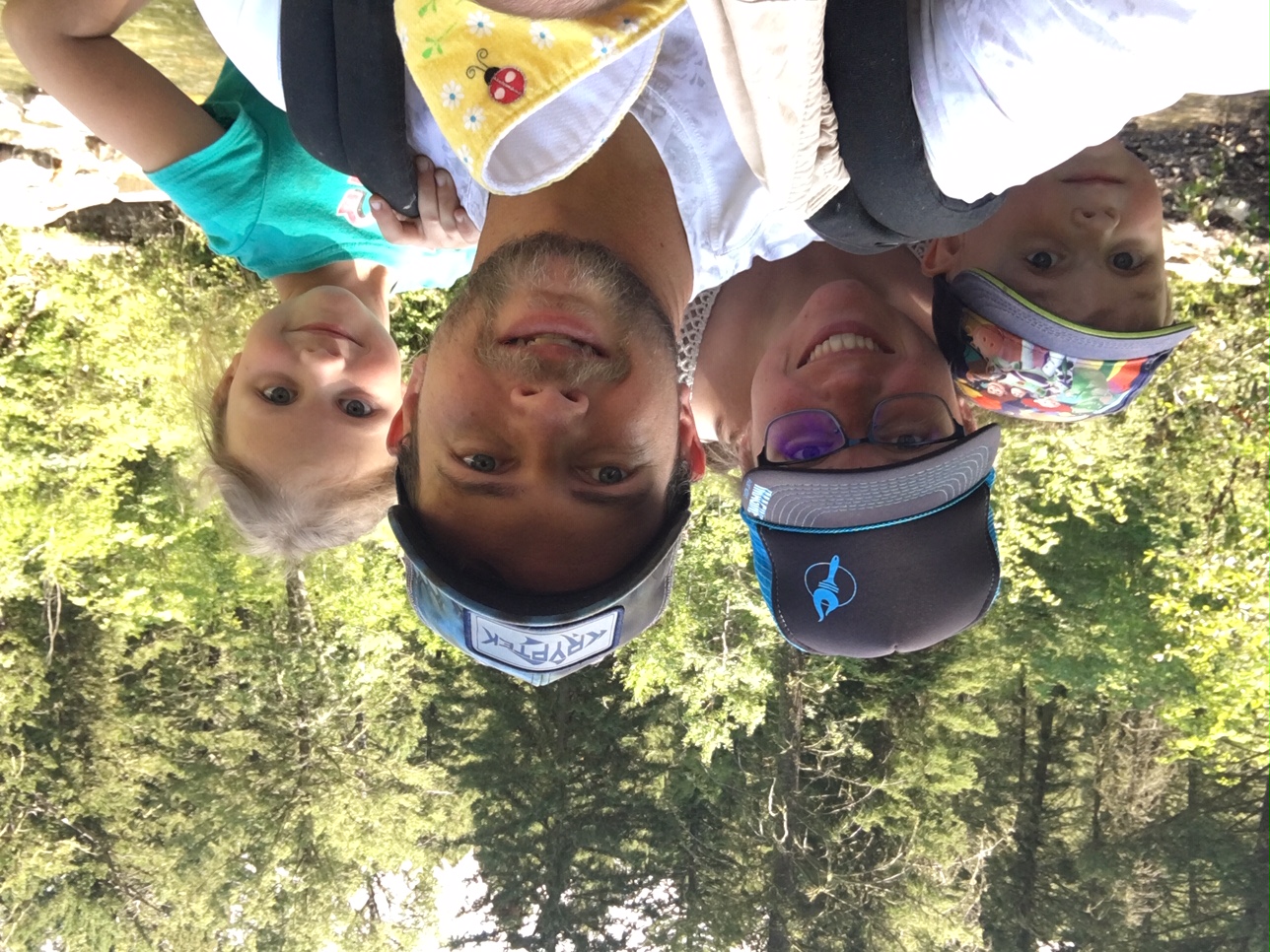 Zach has many different roles in Ennis; Zach sees students ranging from k-12 in Ennis schools, works in a local private practice providing services to community members, and is partnering with a non-profit preschool in Ennis. Zach is able toextend his work to many different facets of the community and meet their specific needs.
Ennis, Montana - Heidi Edmonds, Montana State University
Heidi is conducting her internship in Ennis Schools; a K-12 school with about 400 total students. She has been meeting with students ranging from k-12. Within her current role, she has seen students individually, conducted group meditation, ran guidance lessons in the classroom, and attends meetings.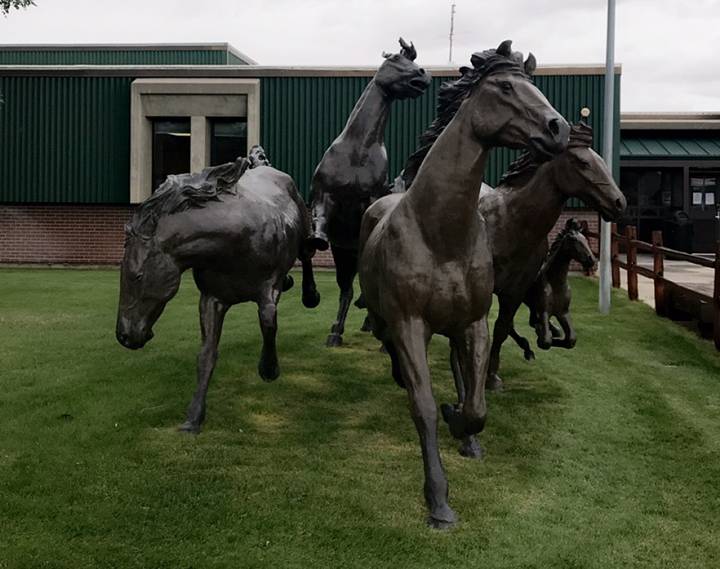 A statue of horses outside of Ennis Schools
"I'm learning a lot working in a smaller community. The roles and boundaries of a counselor within a small community are different than what I have experienced in larger communities. Staff, teachers, and administrators in rural schools may often wear multiple hats and have to adapt to evolving situations and the needs of students on a daily basis. I continue to learn new things every day in Ennis, and I am grateful to be at such a welcoming and supportive school." - Heidi
Ronan, Montana - Damon Cordier, University of Montana
Damon is interning at Ronan High School. While he primarily works with high school students, he has the opportunity to engage with many different people and students due to the school being centrally location. He is working with the school to distribute the Sign of Suicide curriculum to middle and high school students to raise suicide awareness. He is also working with a diverse population of individual students.
"It has been a wonderful opportunity to see how something so important could get started and thrive in a rural town." - Damon
Ronan, Montana - Sophia Jenson, University of Montana
Sophia is also inRonan High School on the Flathead Indian Reservation, home to the Confederated Salish and Kootenai tribes. She isa mental health student who is collaborating with another intern as well as the school counselor. Because she is in the mental health counseling program, rather than a school counseling program, her day-to-day tasks look different. In addition to seeing students, she is able to serve faculty, parents, and couples for full hour sessions.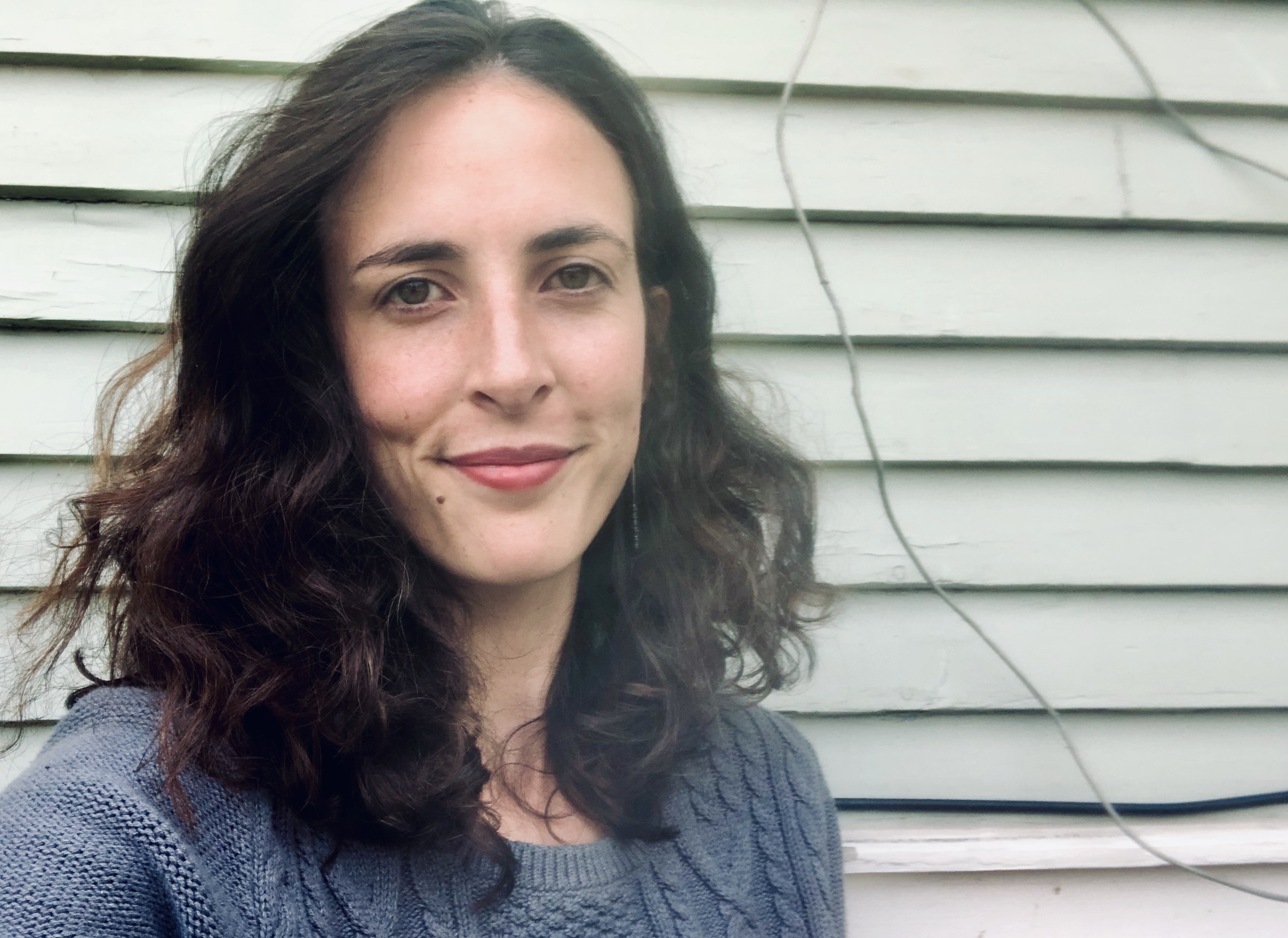 "So far, my experience has been wonderful; I have had an incredible amount of support as I navigate the exciting challenges of creating a unique position, Covid-19and entering a new community." - Sophia
Livingston, Montana - Kaitlin Sally, Montana State University
Kaitlin is working at East Side Elementary School in Livingston with students ranging from grades 3-5 in Livingston.A majority of the students she is providing services for are experiencing issues related to poverty, lower academic achievement, and increased levels of stress and anxiety. Her work has been focused on finding ways to support these students and reduce their stressors to increase their health, well-being, and overall functioning.