This page includes Adobe setup information and common formatting guidelines.
Spark Your ePortfolio
MSU is an Adobe Creative Campus, which means that every student has access to the Adobe Creative Cloud. Because of this, students can use Adobe Creative Cloud Express (formerly Adobe Spark) to create their ePortfolios. There are many resources available around campus to assist in the ePortfolio project, and the skills learned while using the Creative Cloud will be applicable much longer than during students' college careers. Below, find information on how to get started with Express as well as steps to activate your Adobe license.
Adobe CC Express Setup
Follow these steps to begin creating your ePortfolio (and other projects!) on Express.
1. Accessing Your Adobe Account
Go to express.adobe.com.

Click Sign In in the upper right corner.
Next, select Log In with School Account.
In the email field, enter @student.montana.edu. Then, hit Continue.

Note: there is no need to enter your full email address or a password at this step.

You will be redirected to the Montana University System login page.
Enter your NetID credentials and click Login.
2. Creating a New Project
In Adobe Express, click the blue plus button to create a new project.
Start from scratch or search for auto-generated templates to create graphics, documents, web pages, and videos.
Within your project, you can add icons, photos, fonts, backgrounds, animation, music, themes, and more!
This guide is also available in PDF form: Adobe Express Activation Handout.
Activating Your Adobe CC License
While it isn't required for your ePortfolio, you have free access to the full Adobe CC suite of creative tools. To activate your full account, follow these steps.
1. Installing the Creative Cloud Desktop App
Go to Adobe.com.

Click Sign In in the upper right-hand corner of the screen.
In the email address field, enter @student.montana.edu then hit Sign In. There is no need to enter a password at this step.
You will be redirected to the Montana University System login page.
Enter your NetID and NetID password.
Then, click Login.
Under Creative Cloud, click Download.
Follow the on-screen instructions when prompted.
2. Installing Adobe CC Apps
Open the Creative Cloud Desktop App.
Sign in by following the same steps you did for Adobe.com (steps 3-6 above).
Once signed in, click the Apps tab.
Scroll through the listed apps and choose one or more to install.
Click Install on one app at a time.
Then, follow the onscreen instructions when prompted.
You can return to the Creative Cloud Desktop App to open, update, or install additional apps at any time.
We also recommend checking out:

the Learn tab to access helpful Adobe CC tutorials!
the Fonts tab to browse hundreds of fonts you can activate!
the Bēhance tab to get inspired by the work of others!

This guide is also available in PDF Form: Adobe CC License Activation and App Installation Handout
Formatting Your ePortfolio
Each ePortfolio should include four sections: Welcome, Achievements & Goals, Coursework, & Outside the Classroom.

Welcome
This is a good place to introduce yourself. This could include major, prior education if applicable, hometown, year in school - any information that you would want to put first in an online introduction of yourself. This should also include a picture (or a couple) that represents you best.
Achievements & Goals
The Achievements section should highlight your personal achievements you're proud of, like awards, promotions, or special positions attained. This could include anything from a club leadership position to being on the Dean's List -- showcase yourself and the wonderful things you've done!

Goals should highlight your aspirations and what you want to do with your college education. This could also include personal life goals such as travel, future plans, and any other interesting information about where you want to go in life.
Coursework
Here is a good place to outline the projects and assignments you have completed in classes that really stood out to you, that you think you excelled at, or that you think exemplify important lessons and skills you have learned. This could include research projects, collaborative efforts, etc.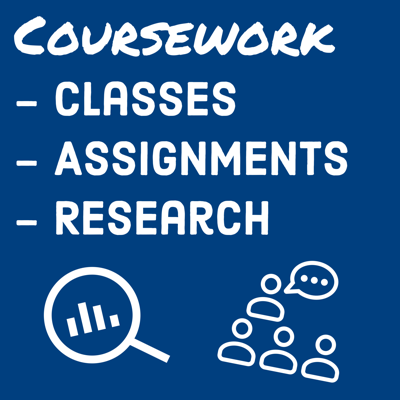 Outside the Classroom
This is a good section to include any and all engagement in the broader community, including volunteer work and campus engagement in clubs and organizations. Any significant contributions and involvement that demonstrate skills, learning outcomes, or significant experience can be showcased here. Be sure to reflect on how these experiences compliment your academic work and/or help you achieve goals.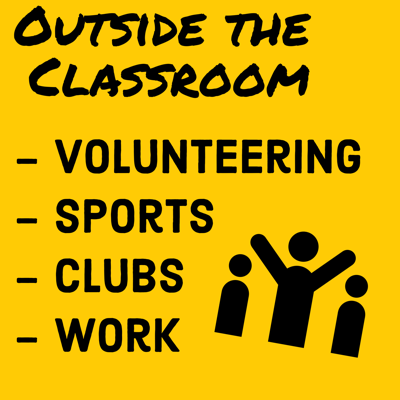 Don't be afraid to include sub-pages under these headings! Organization and presentation are important, so if you have many events or want to devote an entire page to one experience, feel free. Your ePortfolio should showcase not only your experiences but also your personality and what is important to you.