Montana 4-H has proudly partnered with NorthernAg Network and Northern News Network to highlight the contributions and accomplishments of 4-H members across the state.

Living the 4-H Principles
Each month, three members are selected from across Montana (western, central, and eastern) for the 4-H Member Spotlight. Youth are nominated because they exemplify the principles of 4-H:
Head –
4-H'ers demonstrate learning and an aptitude for personal growth in their 4-H projects or in other capacities. They use this mindset to better themselves, their club, community, country, or world.
Heart –
4-H'ers demonstrate leadership, loyalty, and the six Pillars of Character (trustworthiness, respect, responsibility, fairness, caring, and citizenship) for themselves, their club, community, country, or world.
Hands –
4-H'ers act as informed citizens: They give to others in their club and community to serve their community, country, or world.
Health –
4-H'ers demonstrate dedication to maintaining mental and physical health as well as the health of their club, community, country, or world.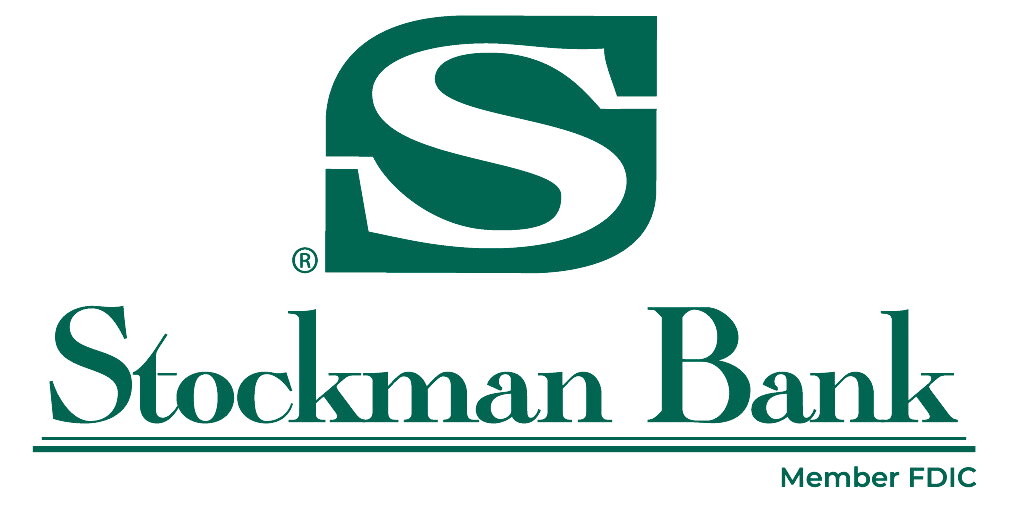 Proudly Sponsored by Stockman Bank
4-H Member Spotlights: June 2023
We are proud of the learning, leadership, service, and citizenship these Montana 4-H youth exemplify as they enrich our Montana communities.
Please join us in celebrating their accomplishments.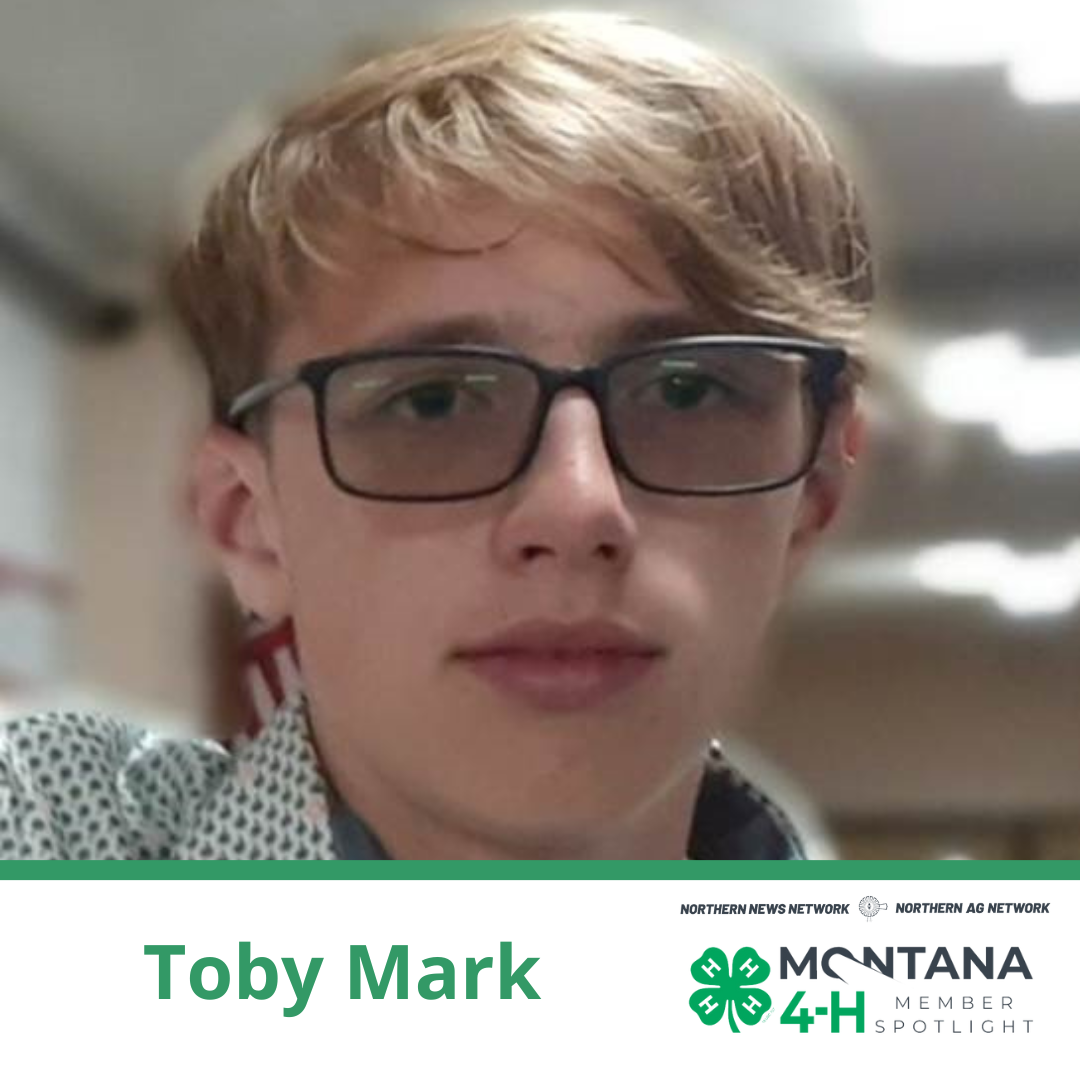 Toby Mark
Toby demonstrates his learning by designing projects most adults may not understand. He has phenomenal ability in computer programming and coding and demonstrates this through innovative work in robotics, programming and design work. His growing knowledge and ability with each passing year show the results of a deep dive into one subject over time, rather than a broad approach to multiple topics.
Toby is trustworthy and responsible and works hard to fulfill his commitments, which are many and varied. He qualified for nationals in Business Professionals of America (BPA) for computer programming and has represented Montana at the National Geography Bee. He has demonstrated leadership in his 4-H club, swim club, and on the cross-country team as co-captain. He is a National Merit Scholarship Finalist and recently won a scholarship by placing first in a math contest in Billings.
Toby demonstrates how to be a successful 4-H member who has never raised a market animal and has interests that are not agricultural in nature. Being unapologetically himself, he is a role model for others. He always participates in club community service projects and works hard at everything he does. He works well on a team and with teammates. He models this and has participated in community service events such as a bike rodeo and helmet safety promotion.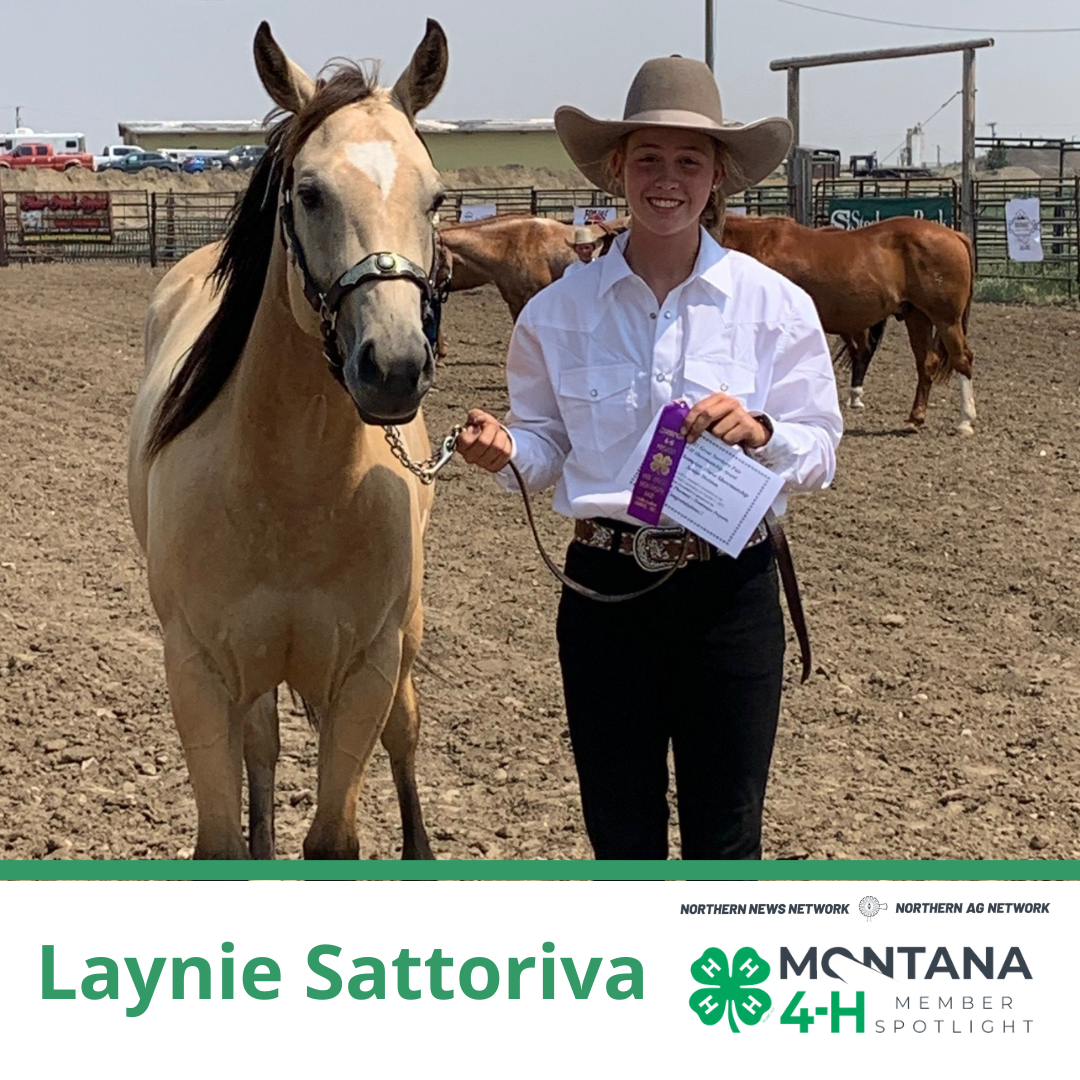 Laynie Sattoriva
In 2022, Laynie was one of two members in Hill County's Horse Project, and the only senior member. Last fall she considered dropping 4-H because of low participation in the horse program. Her 4-H leader encouraged her to continue with 4-H and prompted her to discuss revision the horse program with the MSU Extension agent.
Laynie has since implemented ideas to entice members to join, including bringing in clinicians to teach various horse disciplines and expanding the horse classes at fair. She helped to promote the project and implement changes, resulting in a horse project that now has 10 members. Two new leaders have included Laynie in their planning and workshops. Her experience and approachability in growing the project will continue to contribute to her success.
Laynie demonstrates learning by asking questions and being involved, and helping members and answering questions. Last year she underwent surgery and was unable to show her horse and steer at fair, but still attended to support and encourage the other 4-H members.
She is active in high school sports and is a leader both on and off the athletic field. She exhibits positivity in her community and club.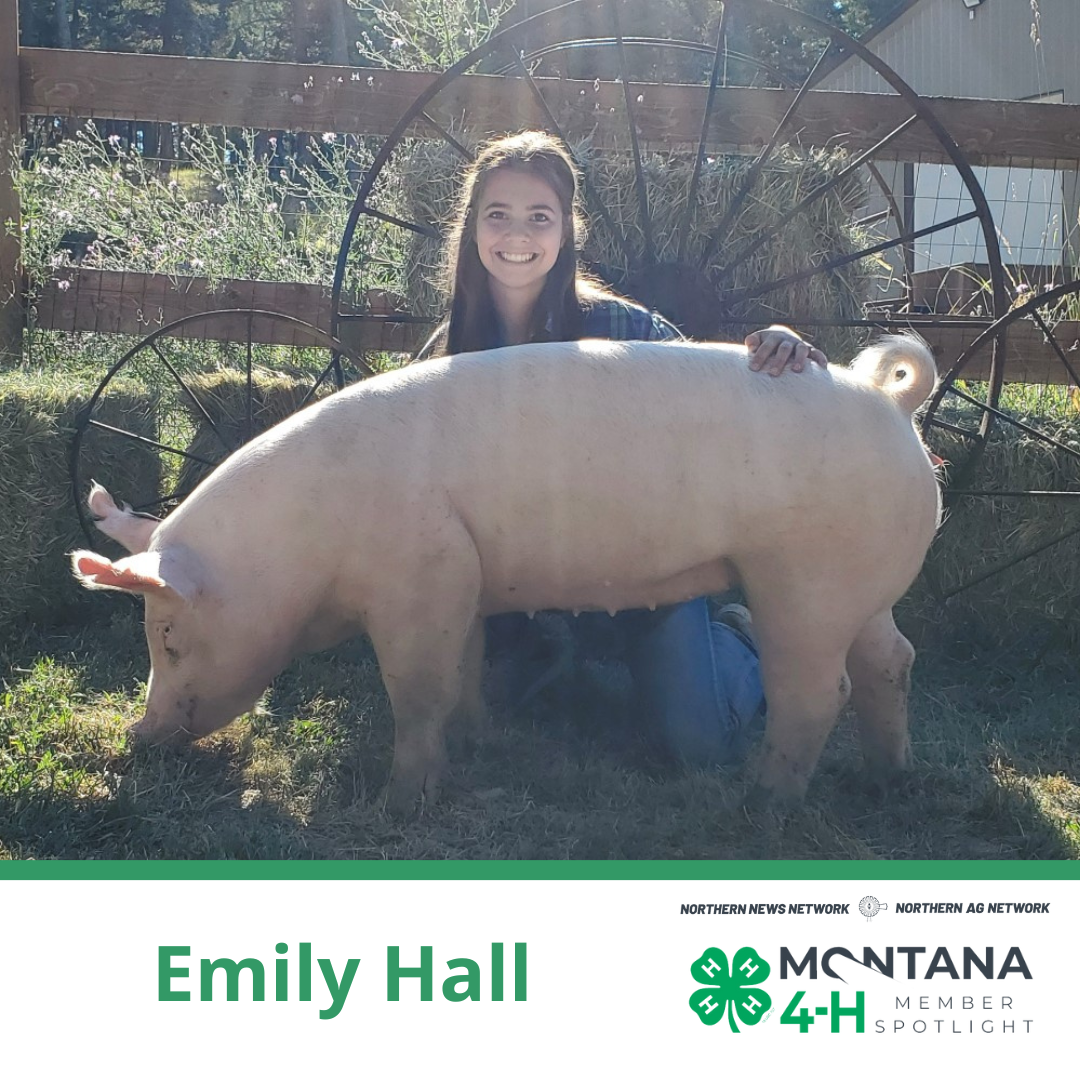 Emily Hall
Emily has been in 4-H since she could first join as a Cloverbud. She participates in shooting sports, sewing, baking, canning, showing rabbits, and has recently started showing hogs at the county fair.
She has overcome many obstacles throughout her years as a 4-H'er, and has grown skills in public speaking, presenting, and more. Emily overcame challenges by going to clinics and talking about the knowledge she has gained through her experience, as well as taking on the role of Vice President in her club.
You are welcome to nominate more than one 4-H member;complete the form once per nominee.